Our Nursery and Playgroup
2018-2019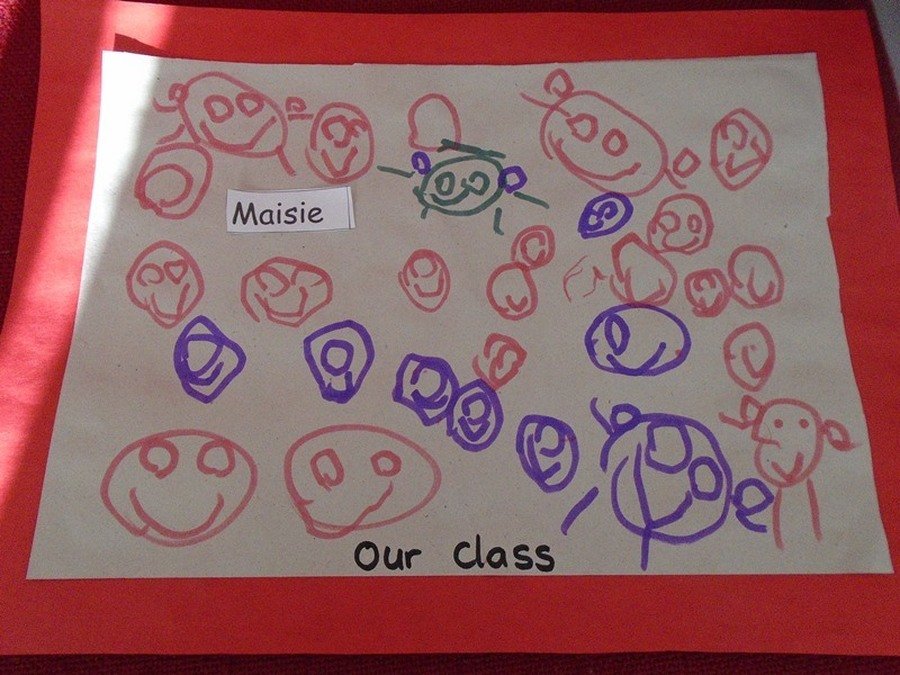 We went on an Autumn walk.
We found lots of leaves.
Ask me what colour of leaves we found
Oh how the wind blew!
We really enjoyed playing in the wind
Ask me all about it
Orange Day!
Ask me all about it.
Remember... Orange Day at Nursery on Friday 12th October
Don't forget to wear something orange :-)
The Library Van came to our Nursery
We met Margaret and Derek the librarians
We borrowed some books and now they are in our classroom.
Ask me all about it
Big Bedtime Read
Thank you to all our SUPER DAD'S and reading buddies who made our first Big Bedtime Read such a success.
We hope you enjoy your bedtime stories.
Please return books on Monday 22nd October 2018
We went on a Circle Hunt
Can you find any circles in your home?
Circles, circles all around!
Ask me all about it.
Learning through play outdoors
Ask me all about it
We made playdough
Ask me how we made it.