We would like to wish you all a very Happy Christmas.
Thank you for all the kind gifts and cards.
See you all on 4th Jan for a
Happy New Year!
Christmas dinner. YUMMMMYYYY!!
Food tasting.
The children all got to taste a variety of food and decide if it was sweet, sour, bitter or salty.
Some very interesting faces.
Today Year 3 got to go to the library to hear all about the Pooja Bears.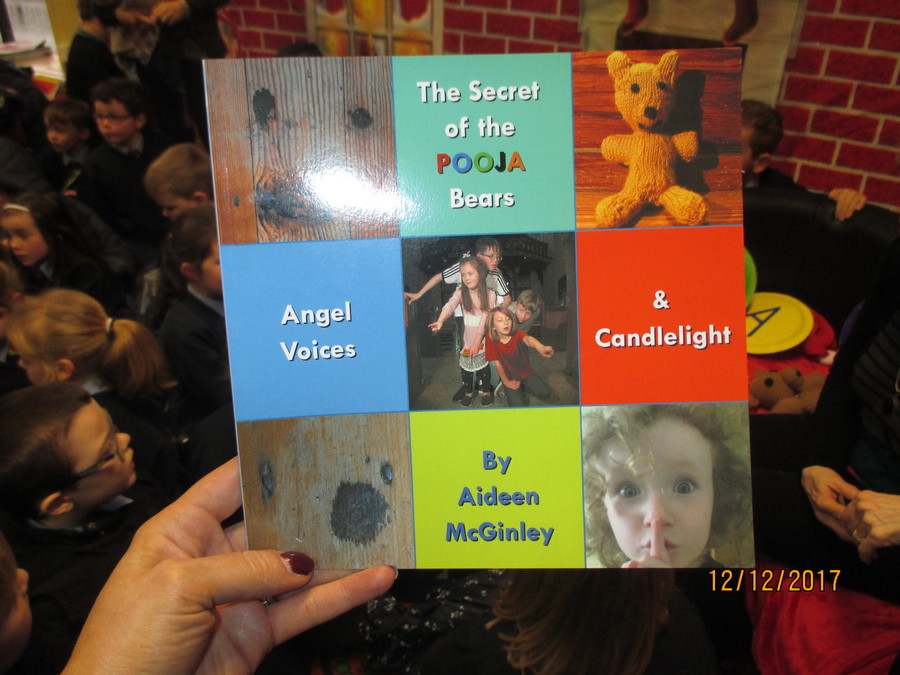 Ask your child to tell you about their adventures and click the link below to find out more.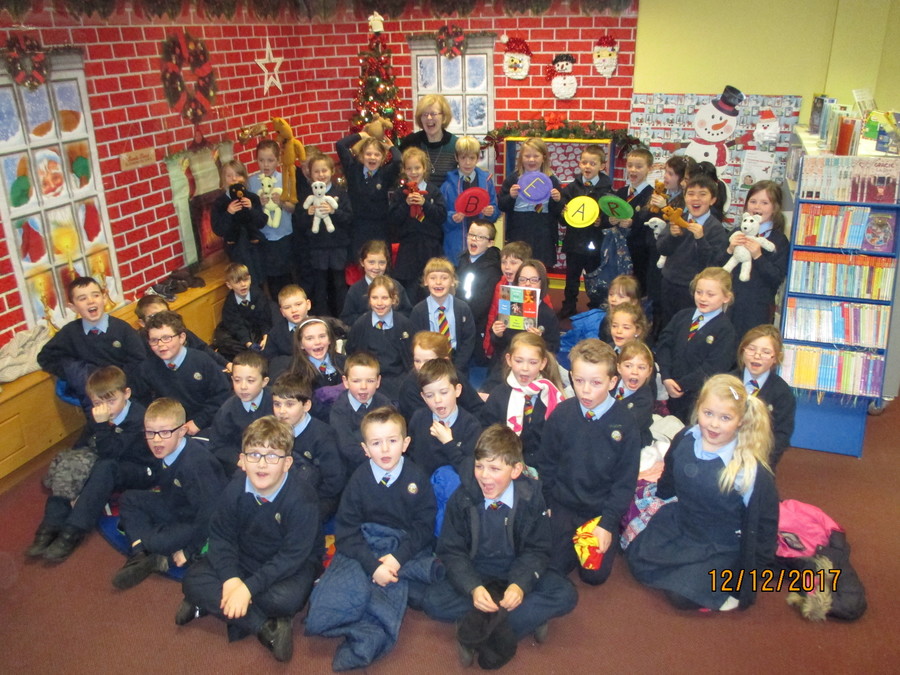 Our topic is
FOOD GLORIOUS FOOD!
We met our new friends again from St Clare's Primary School in Manorhamilton on Tuesday 21st November. We started our day with table top games and then went on an adventure to the Milltown Forest. We looked at different leaves, trees, plants, and we were entertained by a harpist. In the afternoon we planted daffodil bulbs in their school garden as well as helping to build a bug hotel. We really enjoyed our day and look forward to seeing our friends again in January 2018!
Halloween fun! Have a lovely mid-term. Stay safe. Mrs Leonard, Mrs Mc & Mrs Kelly :)
3EL Scientists. The children worked as a team to make electricity!
Year 3 Harvest Assembly.
The children were amazing!
Well done.
The food bank were delighted with all the generous donations.
Thank-you.
We have been measuring each others feet in Numeracy!
The children were investigating number bonds to 10 today!
Look at what we have been doing during Activity Based Learning...
We have been exploring this website and have found it very useful. Please explore this website with your child you will have lots of fun.
Help find the numbers on a blank 100 square! See if you can beat the class record. Just click on the image below.
Help your child to order these numbers from smallest to largest and see what prize is inside the safe. Click on the link below.
Year 3 are using numberlines to add and subtract. Click on the link below for a fun game.
Money, money, money!
Help your child to identify the coins and pay for the items in the shop.
Click on the link below.