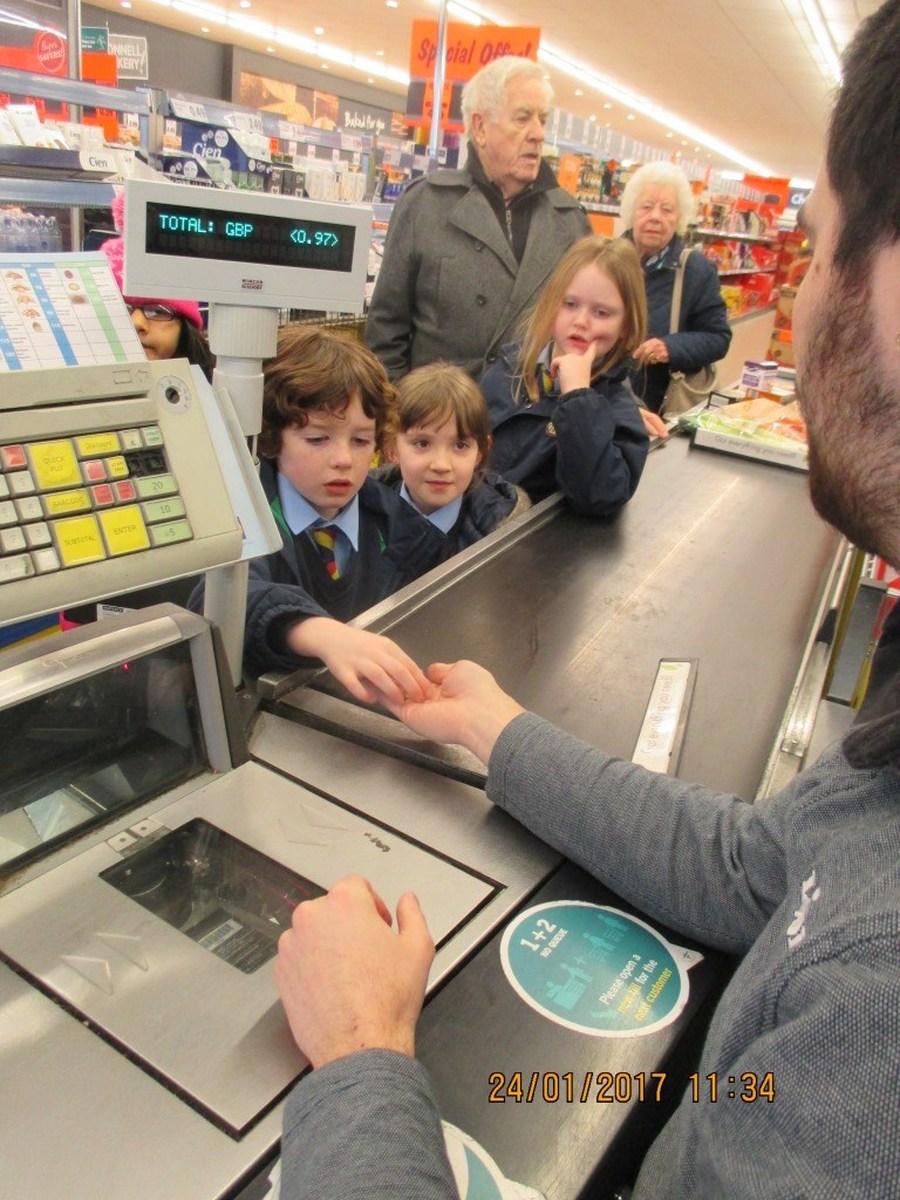 On Tuesday 24th January Year 3 paid a visit to Lidl to complete a Numeracy challenge.
Each group had £1 to buy as many items as possible.
Thank you to Lidl for allowing us to visit their store and their goodie bags.
We have been working in pairs to practise adding our tens and units. We enjoy working together and sharing our ideas.
Click on the link below to practise your shapes
Introducing our new P3 Class
End of year trip to the Bawnacre!
Year 3 planned, budgeted and set up a Funfair as part of money week. Everyone had a go at the various games using our 5p's and we all won prizes.
A big thank you to Simon Harron from ASDA who introduced us to many new fruits. We enjoyed learning about the different countries they come from and also tasting a variety of new fruits in the smoothies we made.
Year 3 have been developing their ball skills with Gary our IFA coach during Physical education. We have learned how to dodge the ball and throw the ball more effectively.
Year 3 are now ready for the Big bird watch!
Together we have made bird food and placed it in suitable areas outside. We are going to record all the different kinds of birds that we can see.
On Friday 28th October, P3 had a spooky Halloween.
We have been exploring this website and have found it very useful. Please explore this website with your child you will have lots of fun.
Help find the numbers on a blank 100 square! See if you can beat the class record. Just click on the image below.
Help your child to order these numbers from smallest to largest and see what prize is inside the safe. Click on the link below.
Year 3 are using numberlines to add and subtract. Click on the link below for a fun game.
Money, money, money!
Help your child to identify the coins and pay for the items in the shop.
Click on the link below.