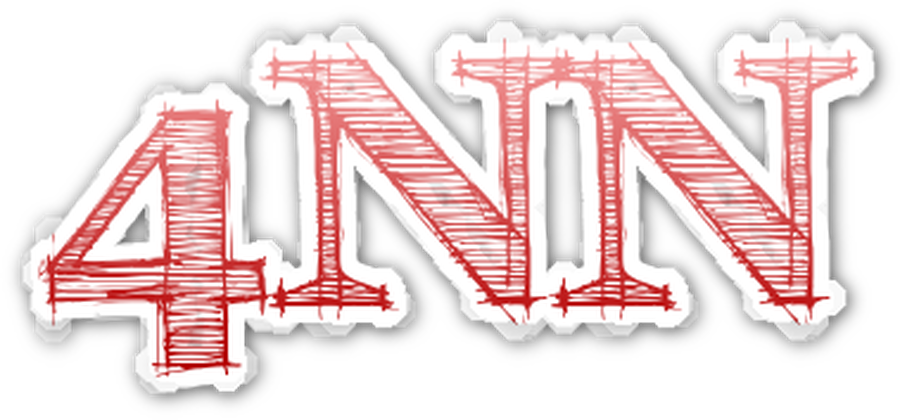 Our new topic is 'Minibeasts'
Anne Marie from Sus Trans visited us today and got our hearts pumping!
We were dressed up for Mexican Day!
We went on a Minibeast Hunt and found lots of insects!!!
Congratulations to our February certificate winners
Ben, Julia and Jacob!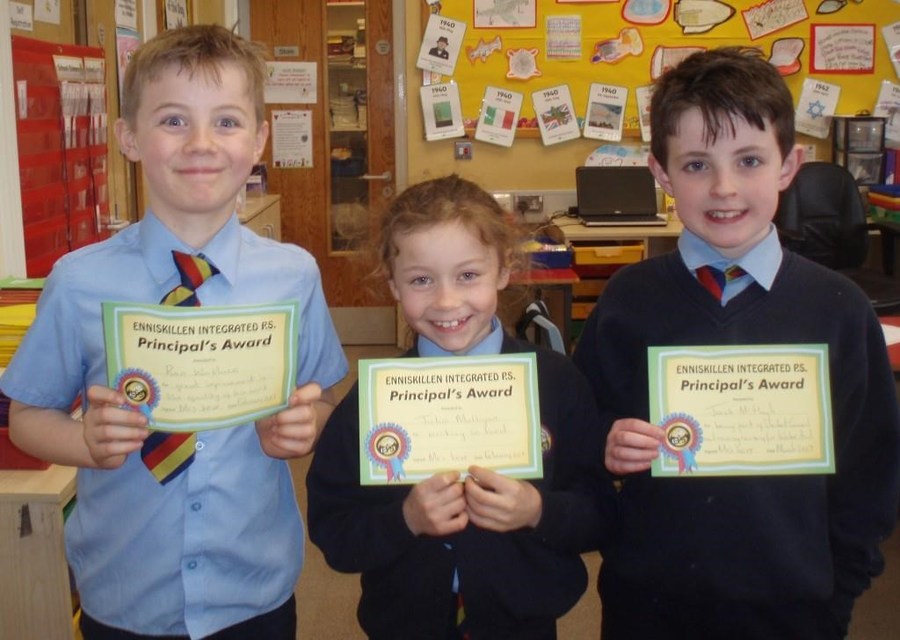 Our two student council representatives, Naoise and Jacob received a special 'Thank you' from Mrs Kerr for their hard work during the Bun Sale. Well done boys!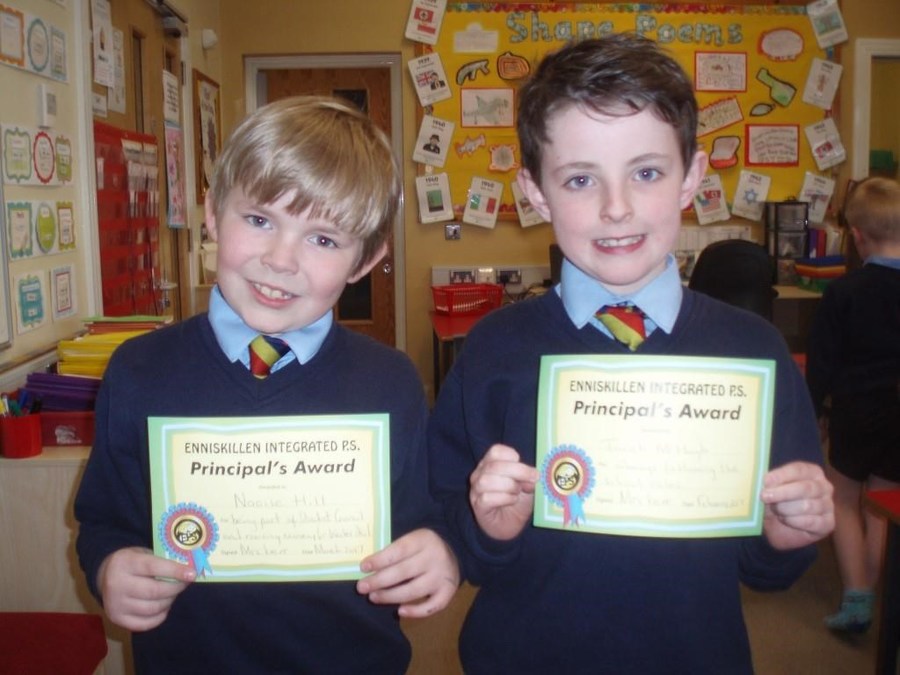 Lukey and Julia won prizes in the Cake Sale raffle.
Well done! Yum Yum!!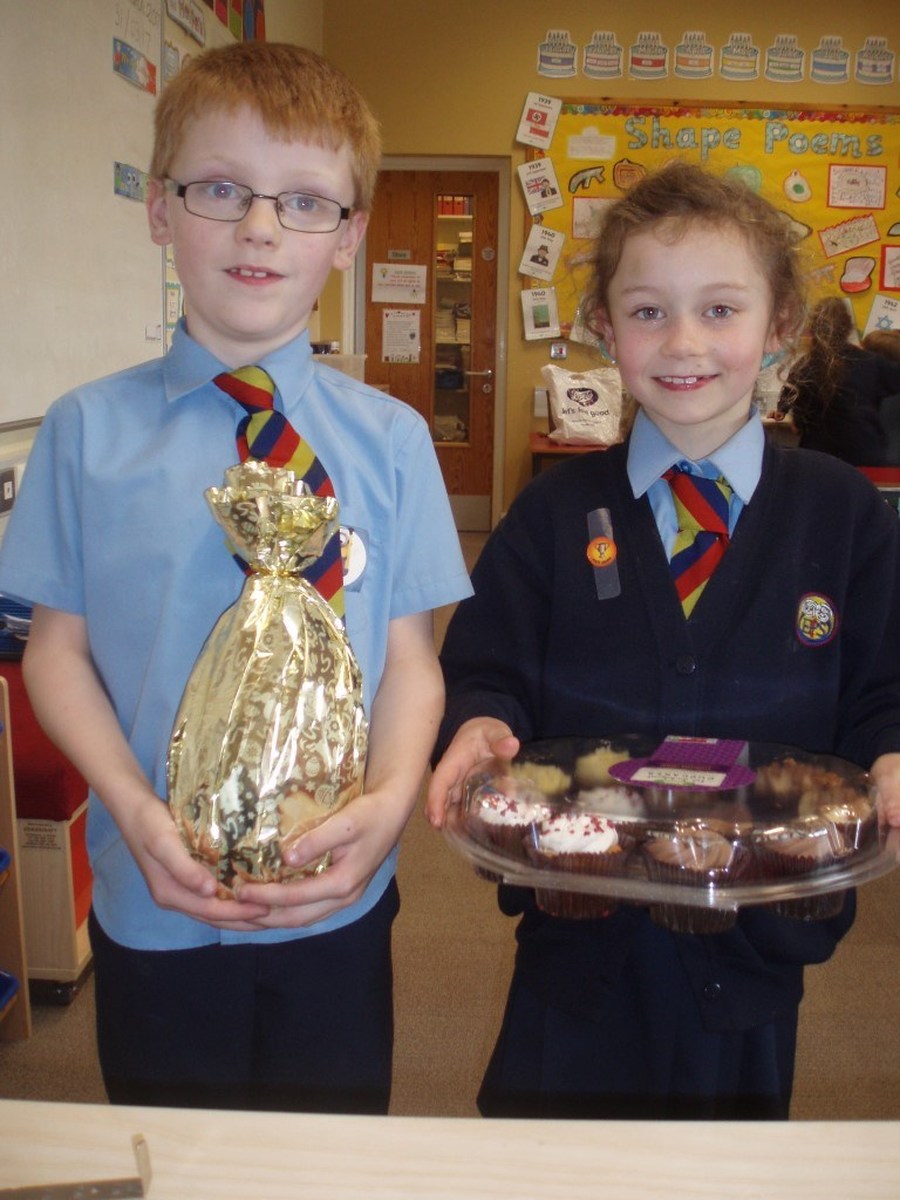 Year 4 and Year 7 visited The Ulster American Folk Park in Omagh for a maths trail.
It was great fun learning about maths magic and Irish/American history!
A HUGE THANK YOU to
'Lisbellaw & Fermanagh World War 1 Society' for visiting us and letting us play with lots and lots of amazing World War 2 artefacts
Our trip to Enniskillen Castle
Year 4 made 'evacuee suitcases' as a homework project.
They all did a brilliant job!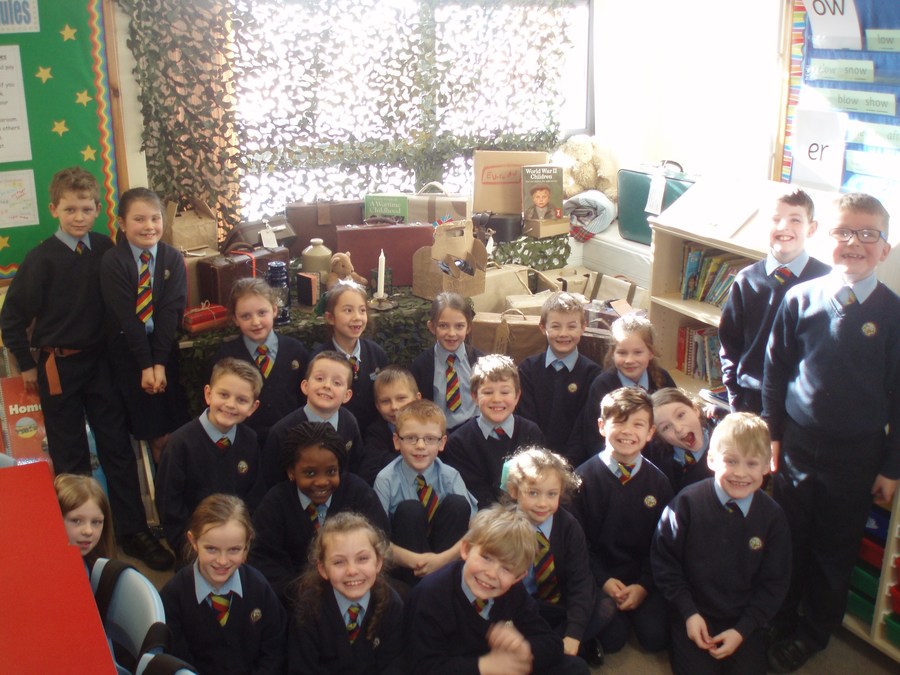 Well done to our January monthly certificate winners -
Lukey, Cassie and Chloe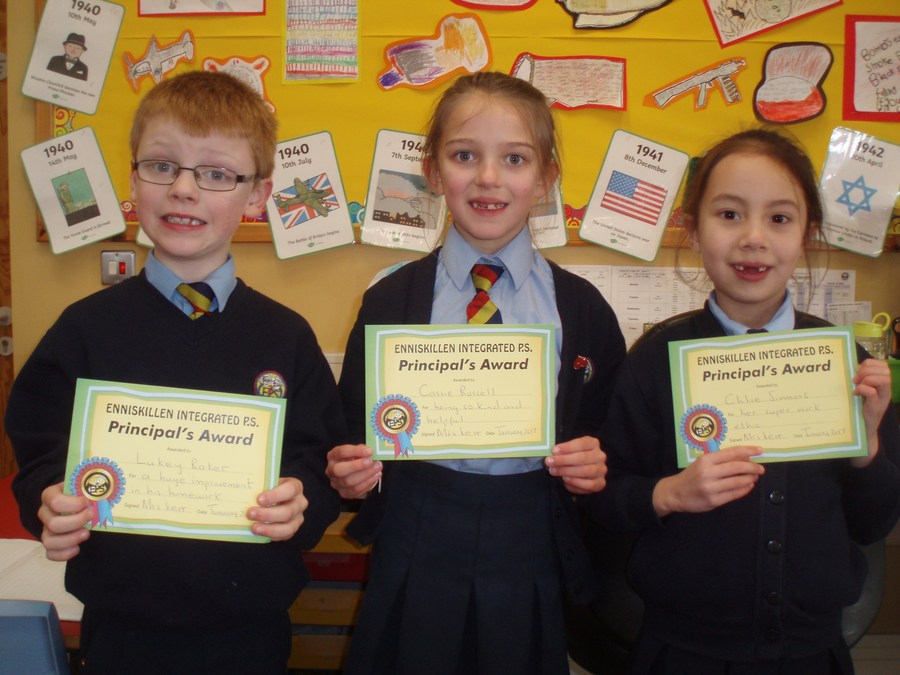 These super readers made great progress in the Accelerated Reading Scheme. Well done Teni, Joshua, Julia, Aerin, Sam, Lukey and Ben!!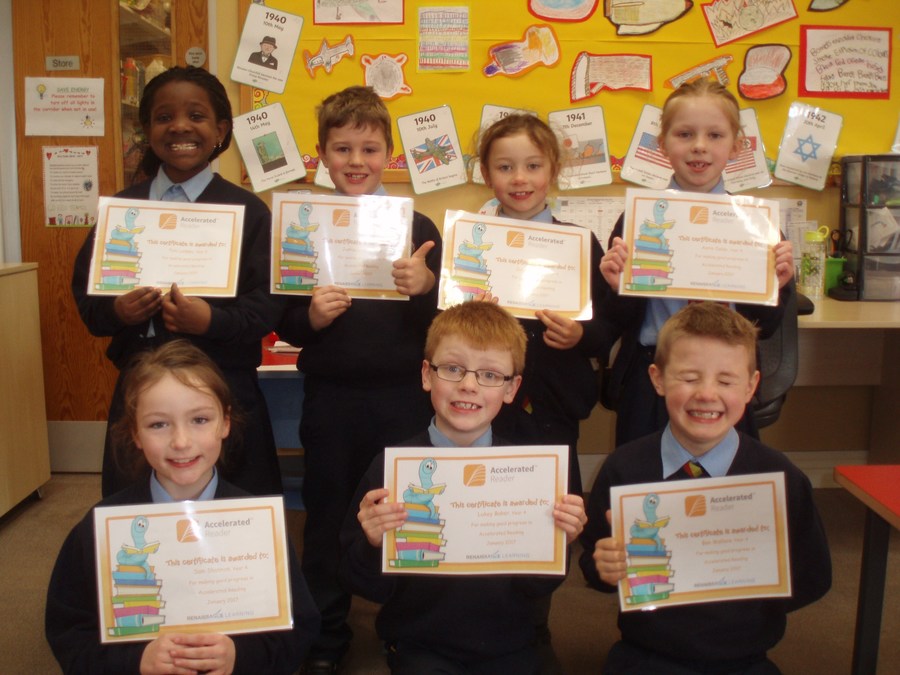 We have a millionaire in Year 4NN.
Fantastic achievement Joshua - you have read over 1 million words on the Accelerated Reading Scheme and join the Millionaires Club!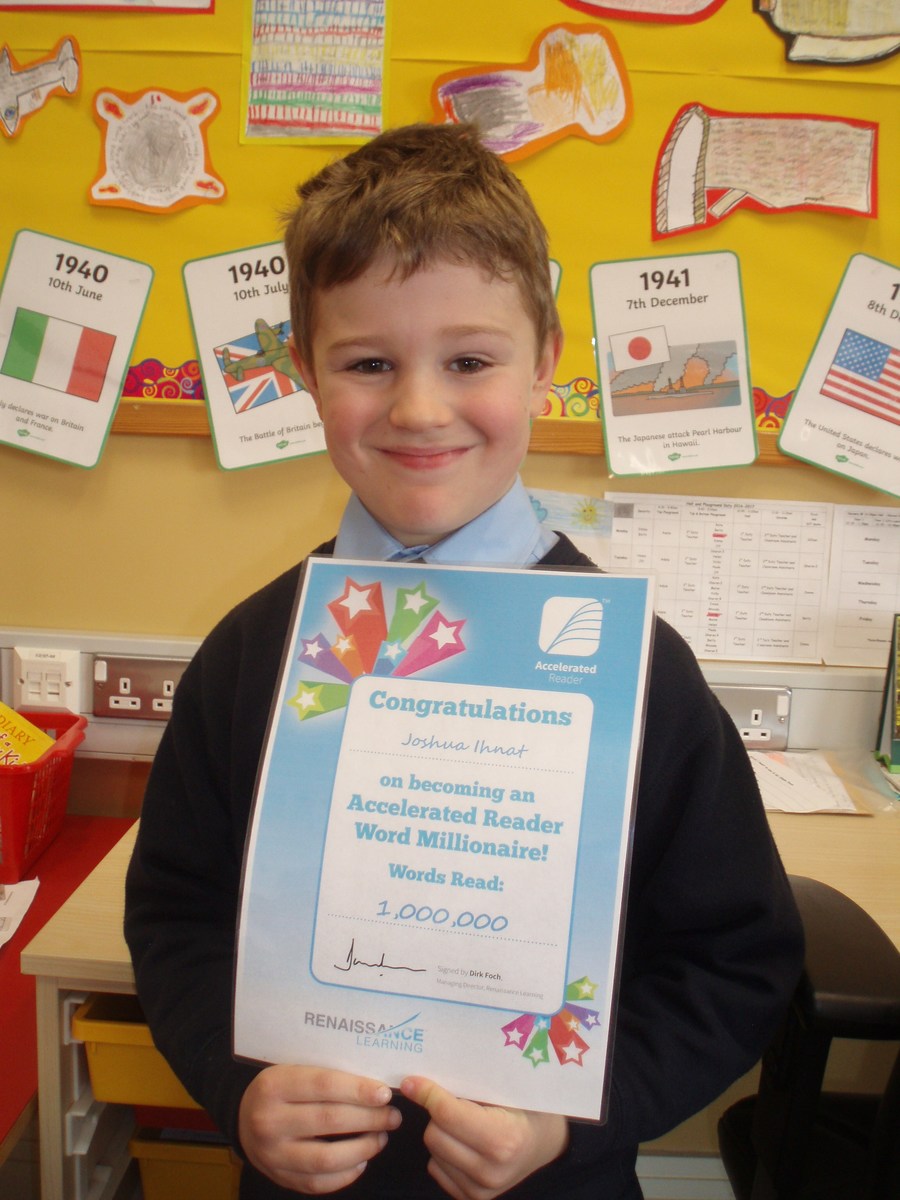 Well done to Daniel Gawley -
our Anti bullying Ambassador!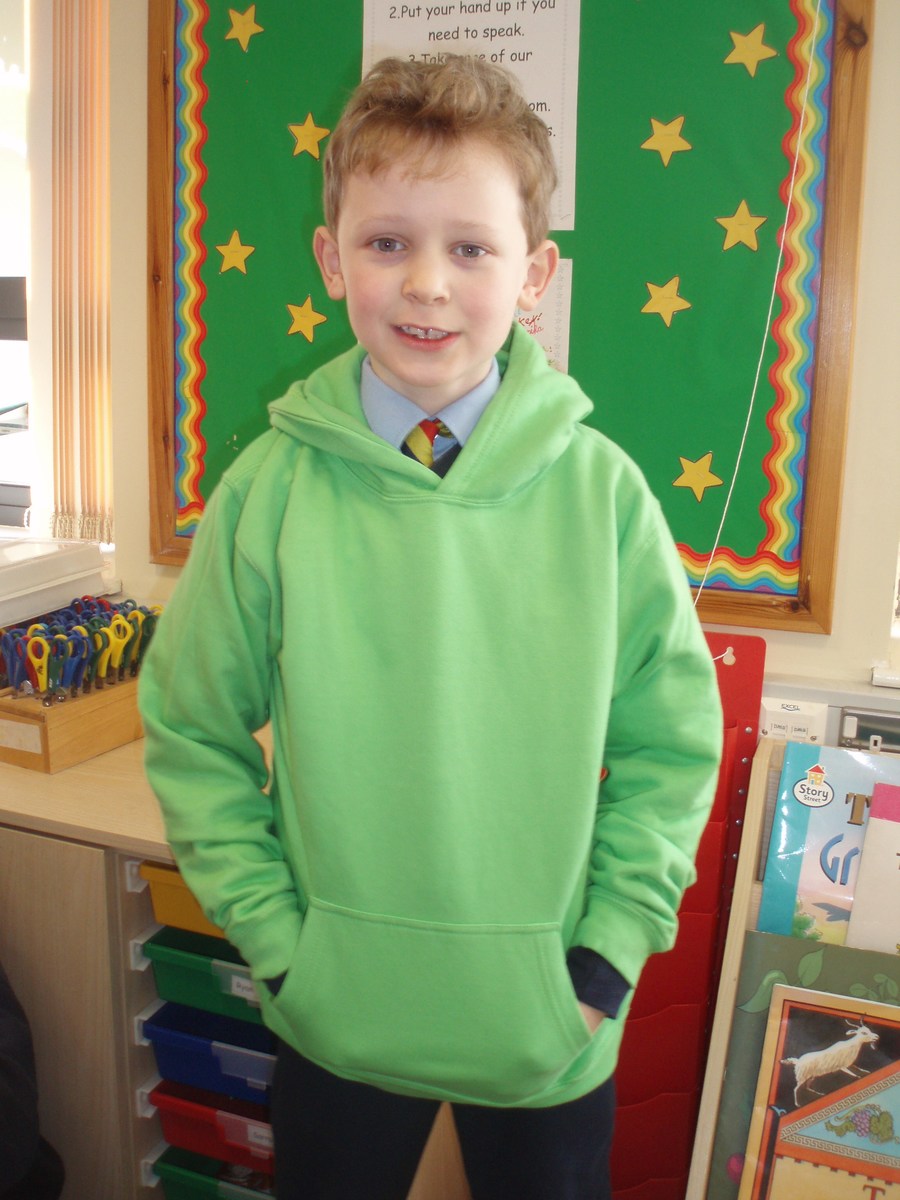 Ryan was awarded with Star of the Week at his youth club. Brilliant Ryan!!
Year 4s wrote a song about anti bullying and performed it at the Anti bullying Assembly
Phoebe and Aerin are our certificate winners for December.
Well done girls, well deserved!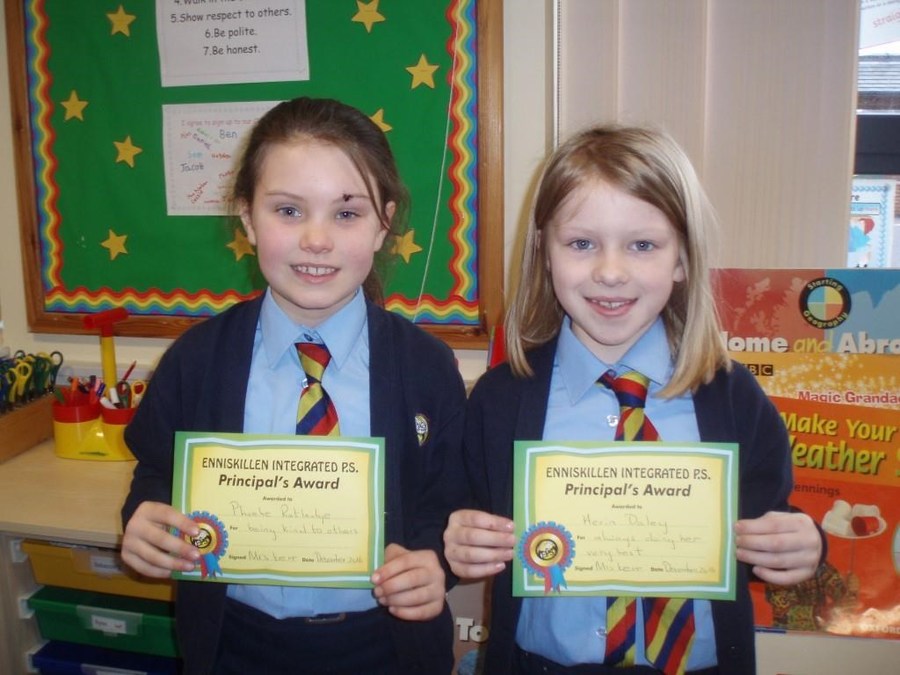 Celebrating our brilliant certificate winners for November
Pijus, Hayden and Teni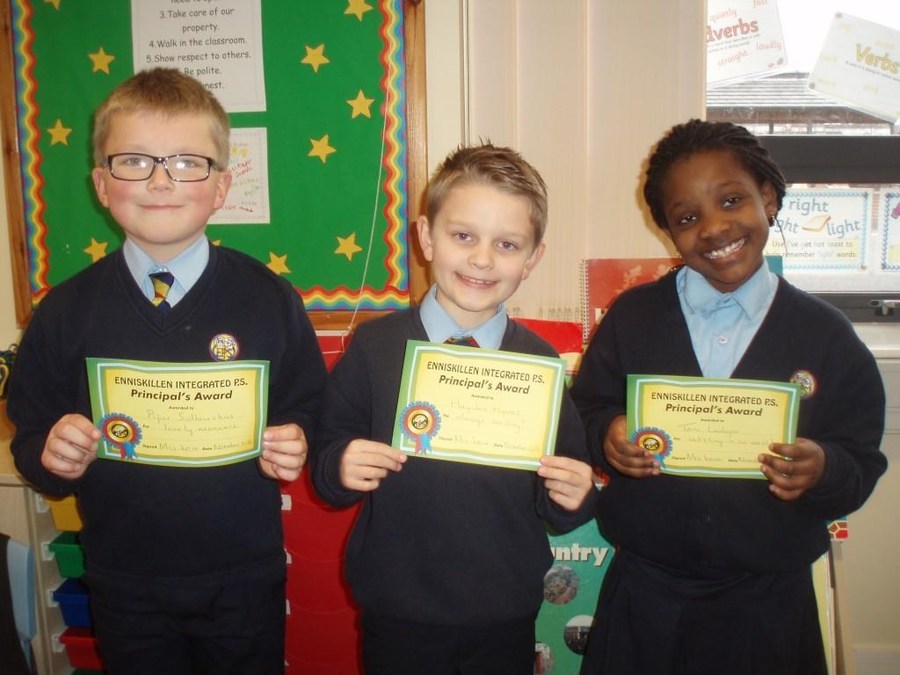 A lovely shot of Teni experiencing snow for the first time! Magical!!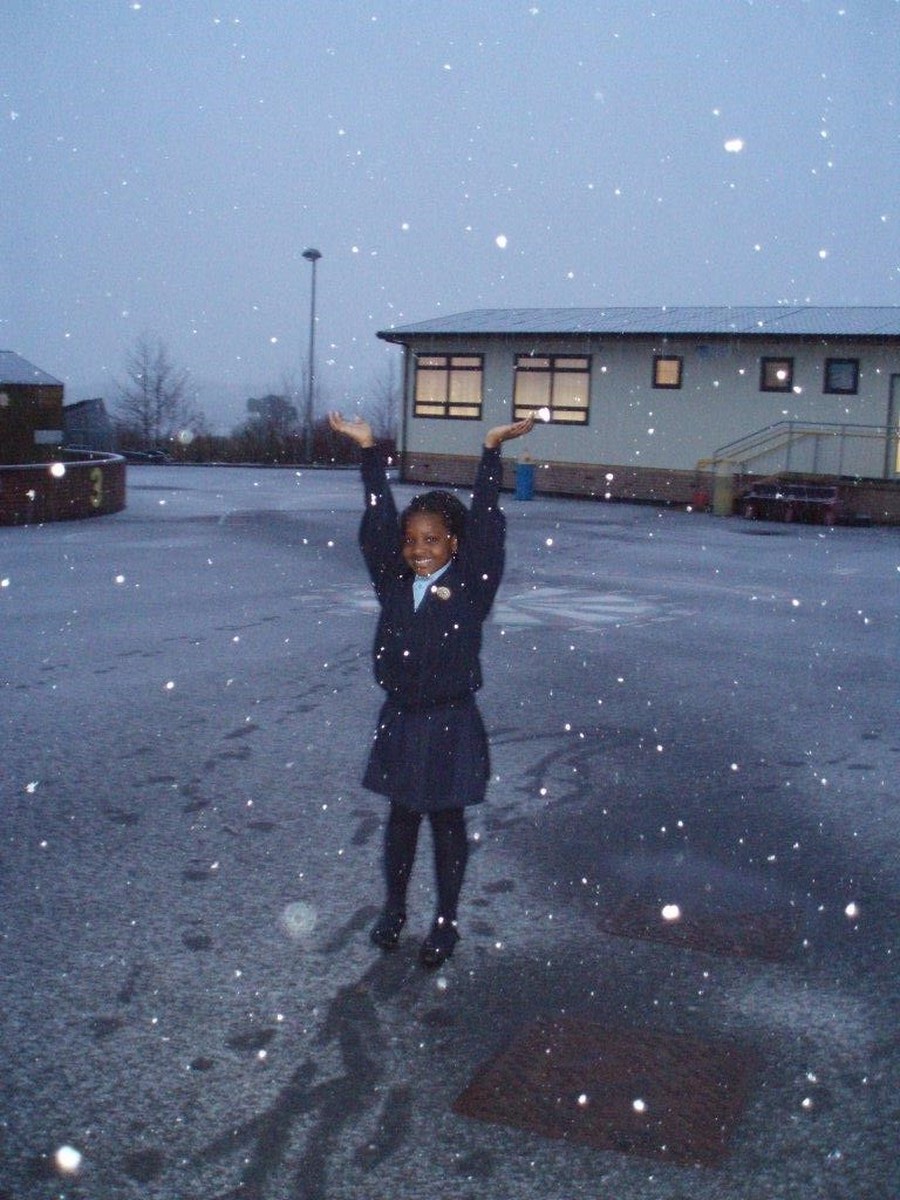 Best wishes to Deepika and her family who are leaving us. We wish you well and will miss you very much!
Santa visited our classroom with PRESENTS!!!
Thank you Santa! Merry Christmas!!!
Year 4NN wish everyone a very Merry Christmas and a Happy New Year on Festive Friday!!! AND...welcome to our new classmates Teni and Chloe this Christmas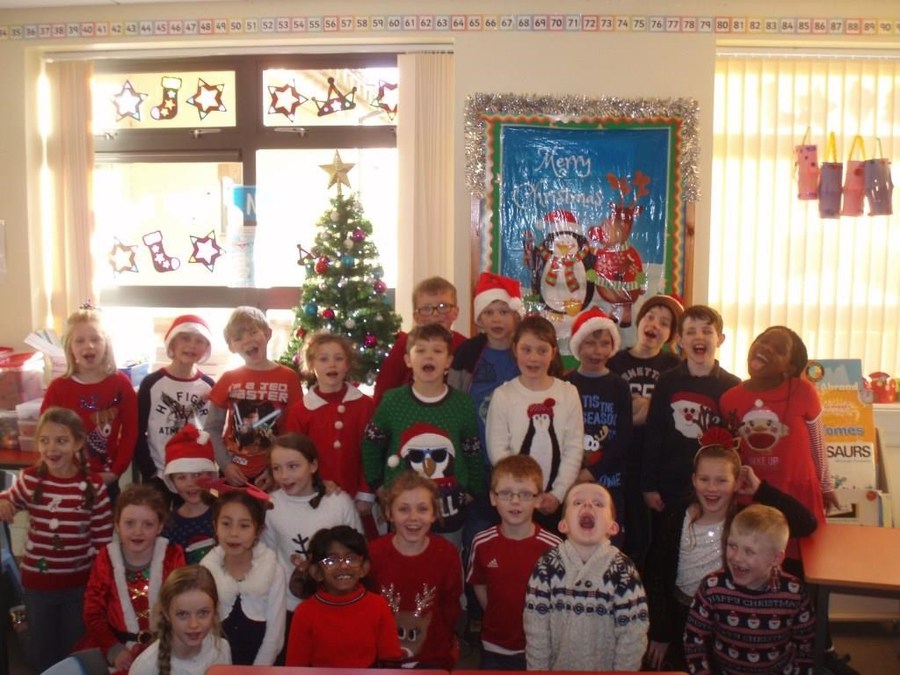 Amazing certificate winners for October! Well done!!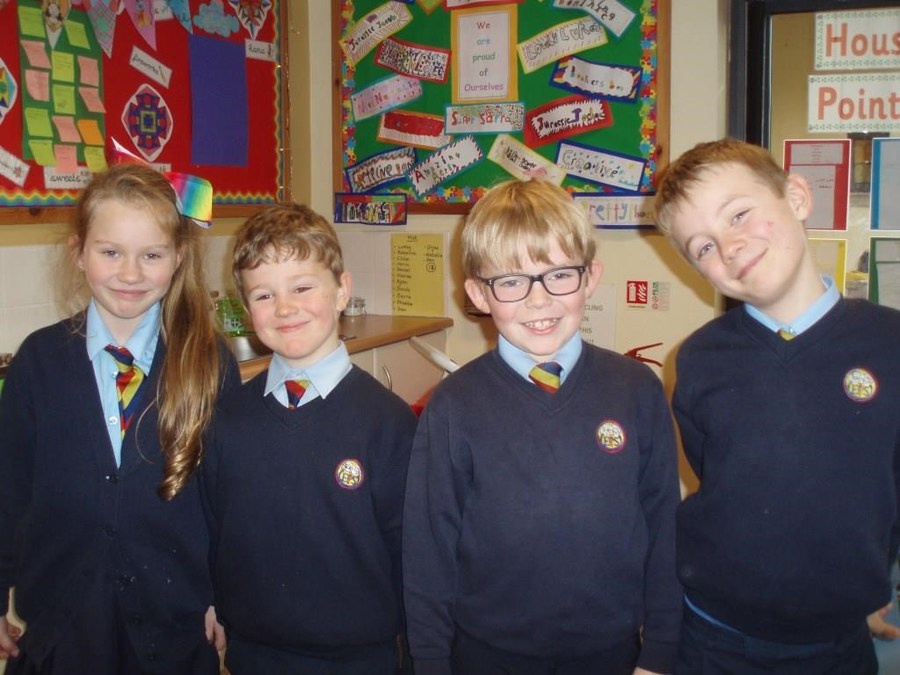 Natalia, Joshua, Naoise and Ben
We enjoyed our visit to Enniskillen Library! We had a tour and listened to some fun stories!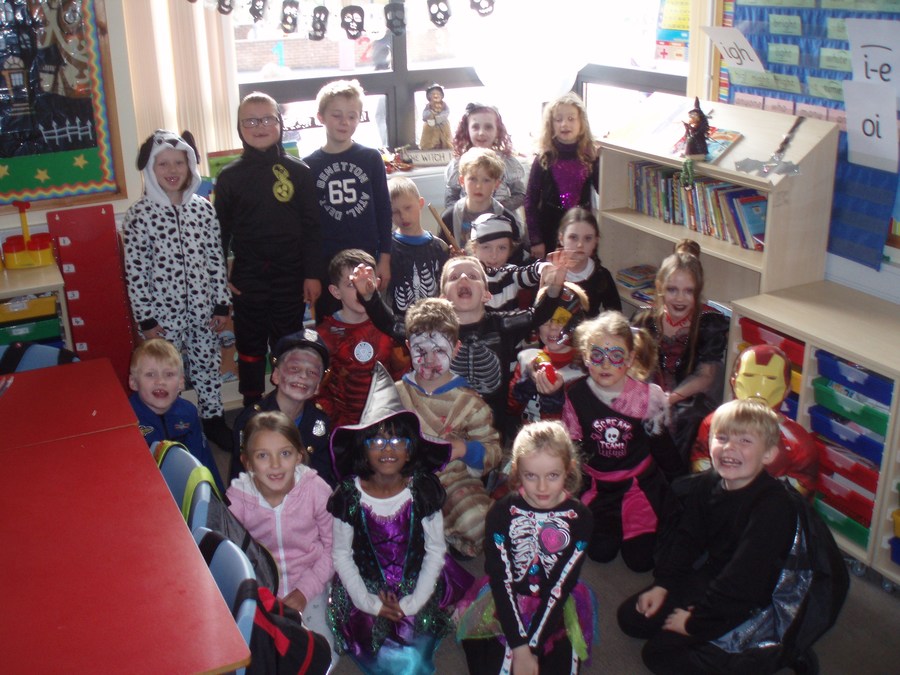 Halloween at Florence Court
We went on a trip to Florence Court to make Halloween arts and crafts, dance at 'The Ball' and follow an Autumn trail around the gardens.
It was great fun! We LOVED it!!!
Look at our wonderful certificate winners for September. Everyone has worked really hard. Well done!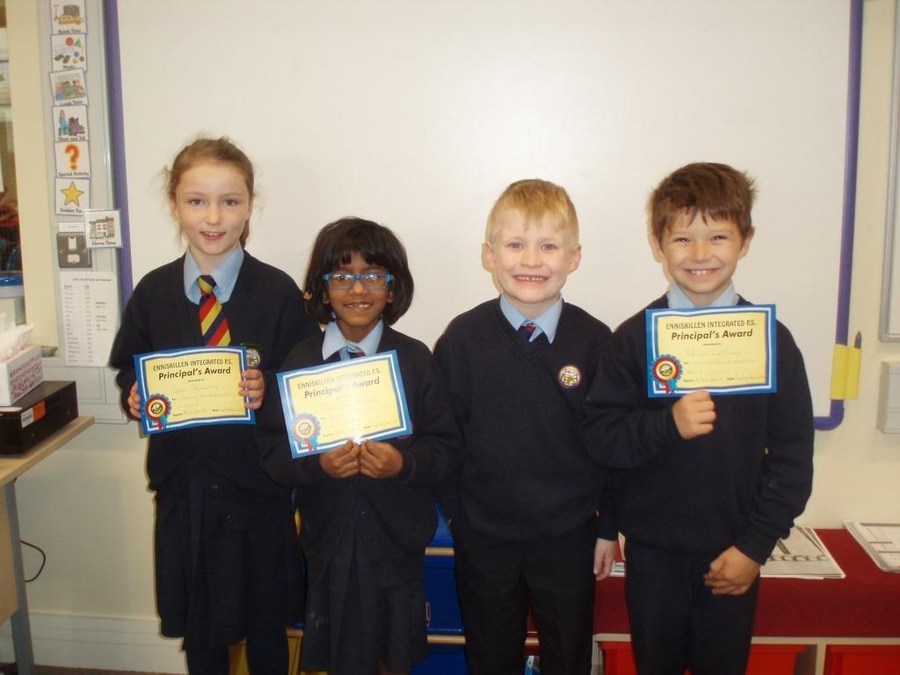 Sam, Deepika, Ryan and Nico
Our Locality Map
After our research walk, we created a map of our local area. Take a look below...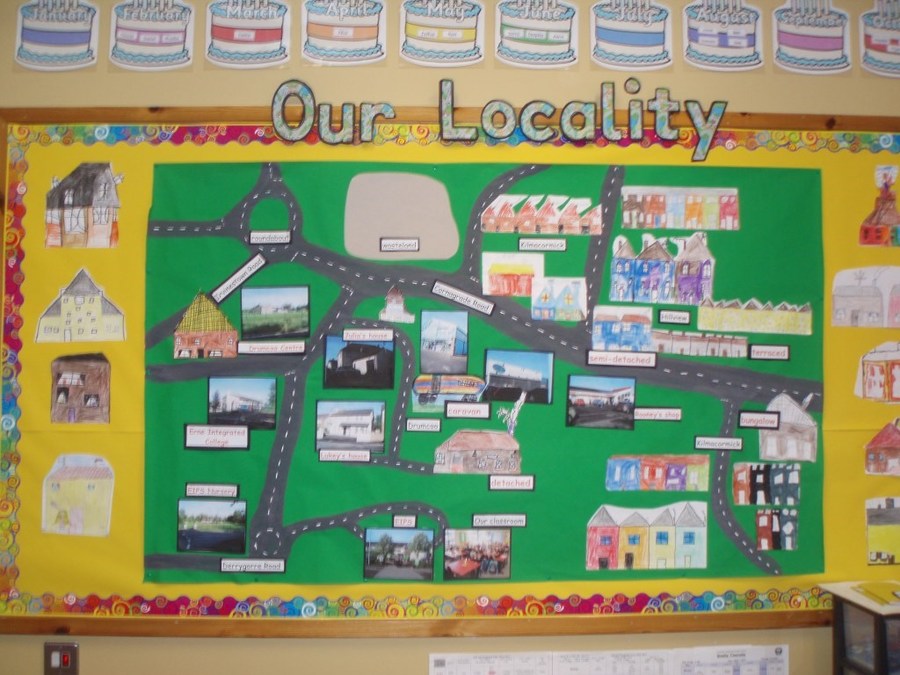 Research Walk - Houses and Homes
We went on a walk to research the different types of houses and homes in our locality. There were lots of terraced houses, bungalows, detached houses and we even found a caravan and motorhome!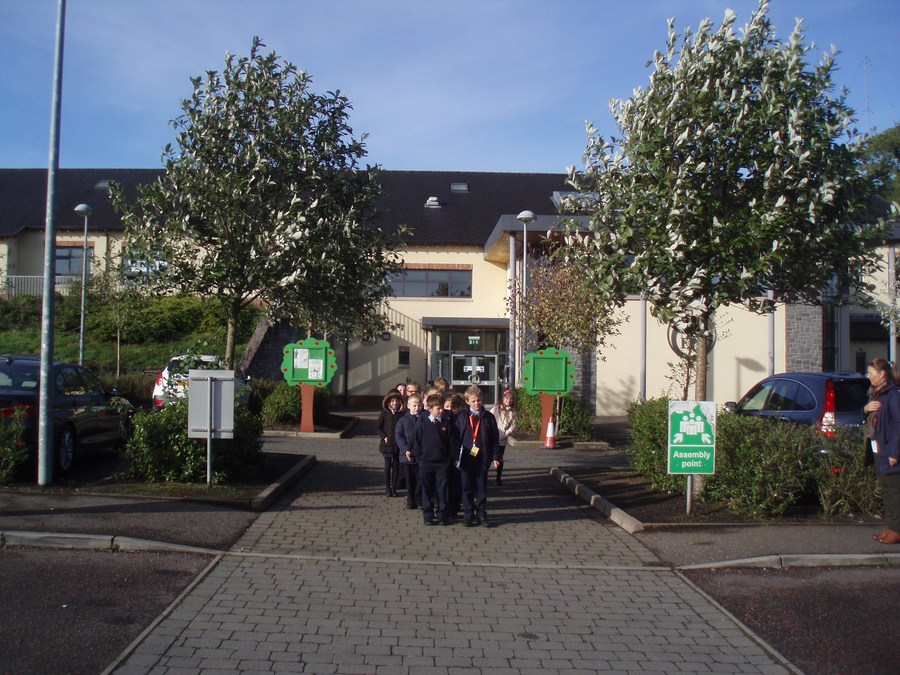 Measuring
We were finding items which were more than one metre, less than one metre and then searching for things which were about half a metre. The information was recorded and then we compared our findings.