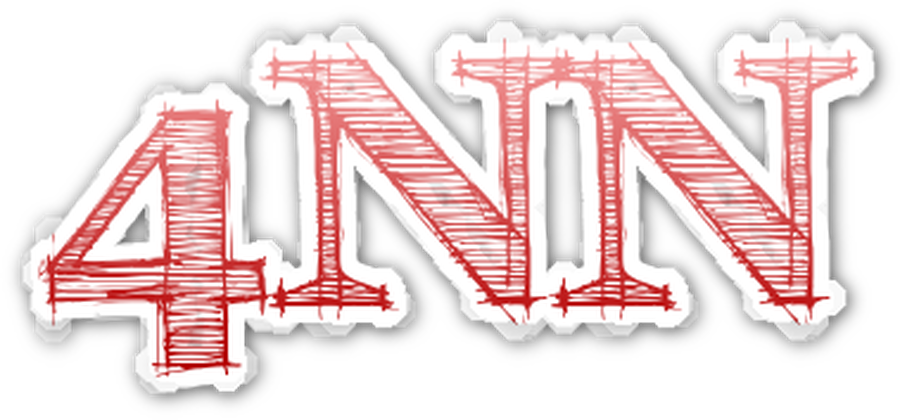 Our topic is: Mini Beasts
A well deserved 'Kindness' certificate!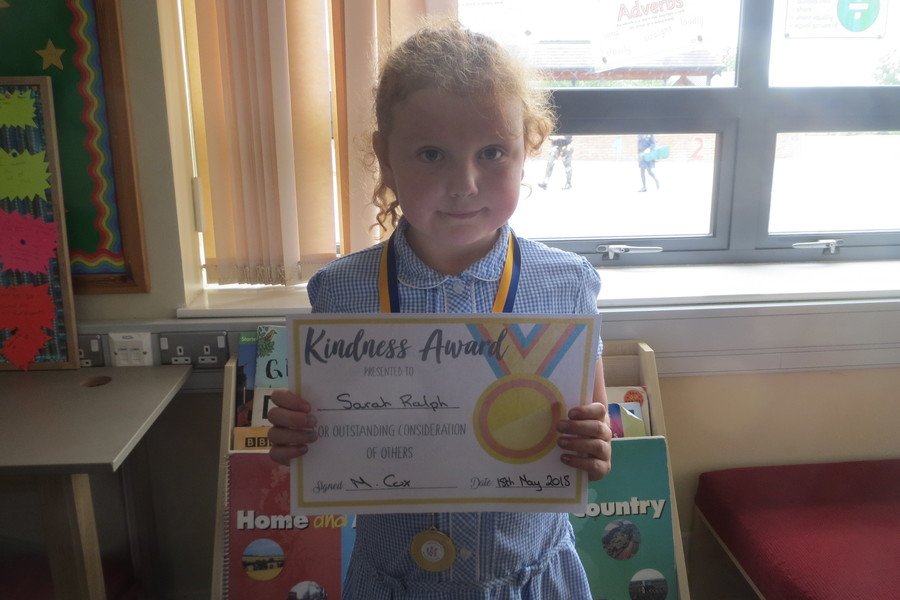 Wow! Two million words! Well done!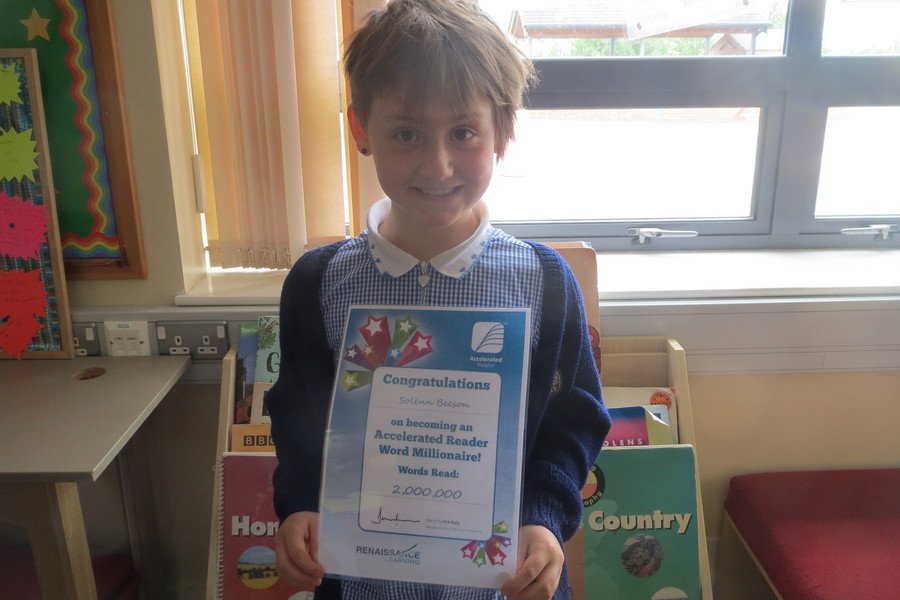 Look who can swim 1000 metres! Fantastic!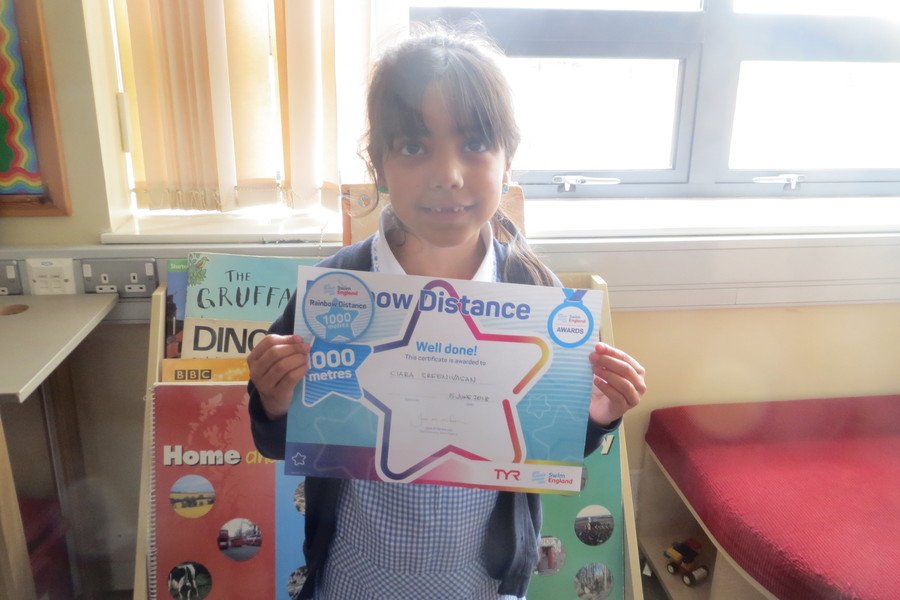 Well done to our May monthly
certificate winners!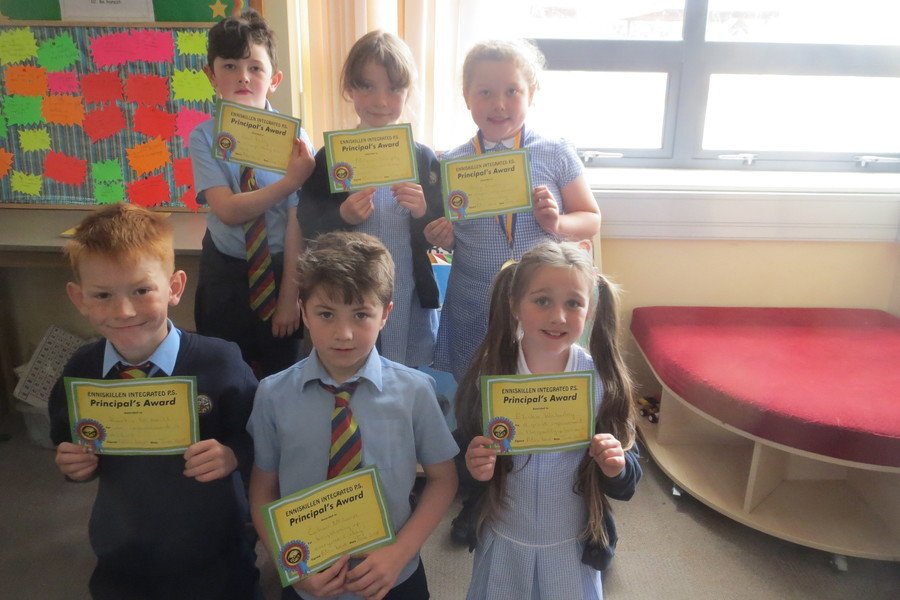 Congratulations to our April monthly certificate winners. Great job!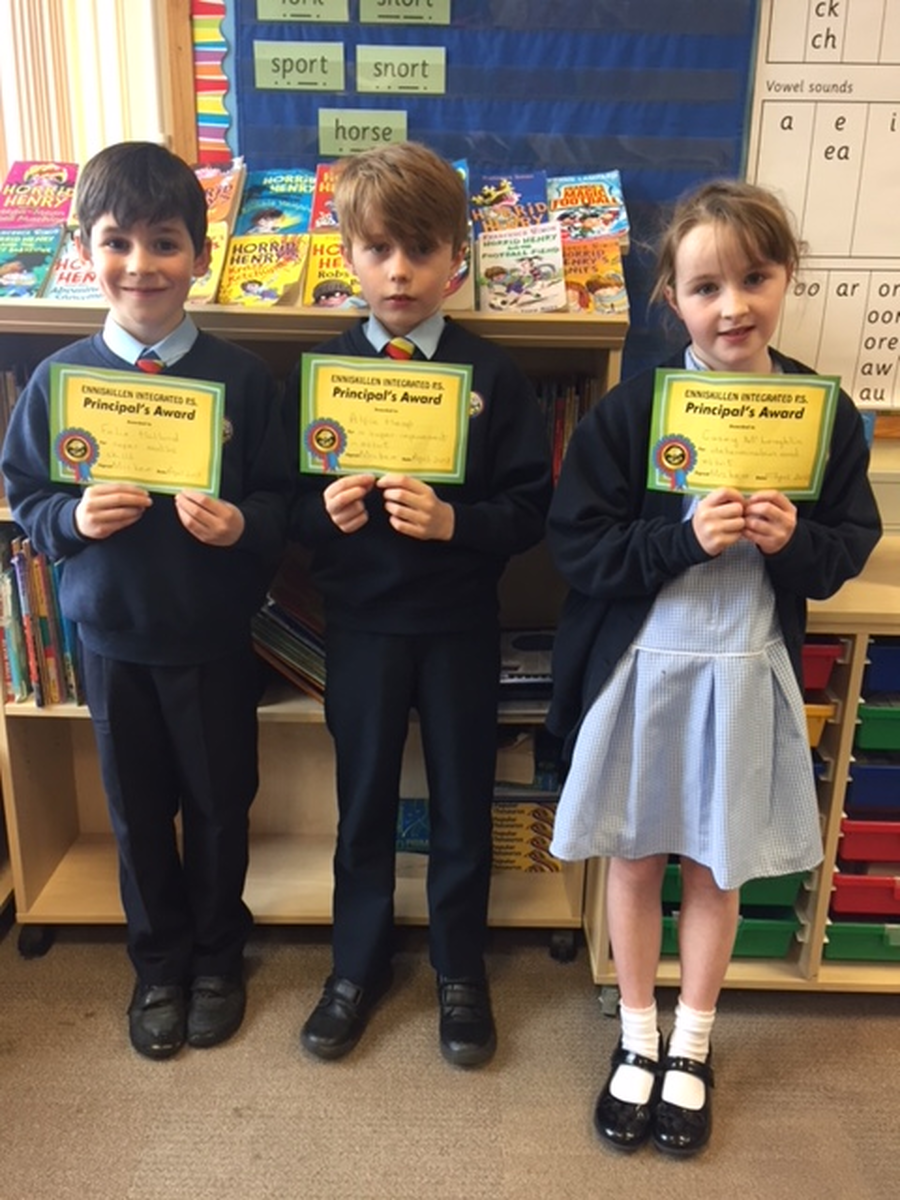 Congratulations to our February and March monthly certificate winners.
Well done!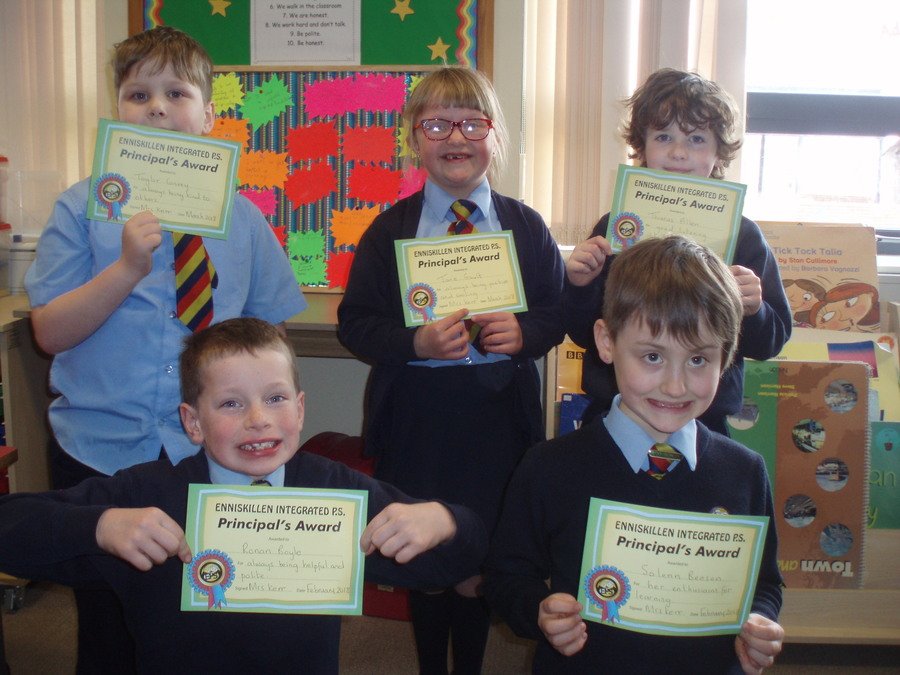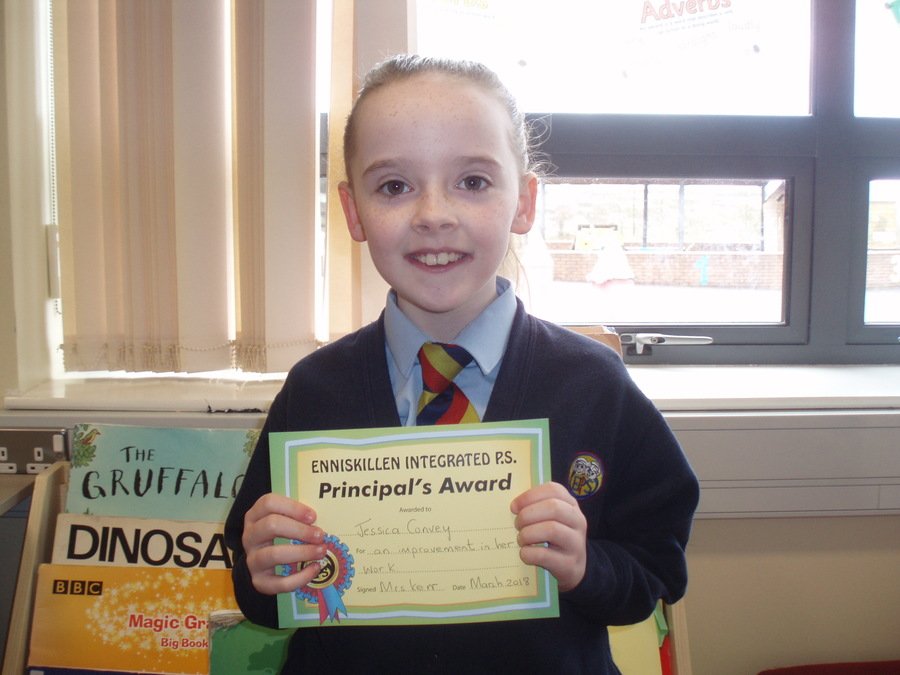 Year 4NN formed a human water pipeline on World Water Day and passed precious water from one end to the other without spilling it!
We also donated £1 each to wear something blue.
World Book Day in Year 4NN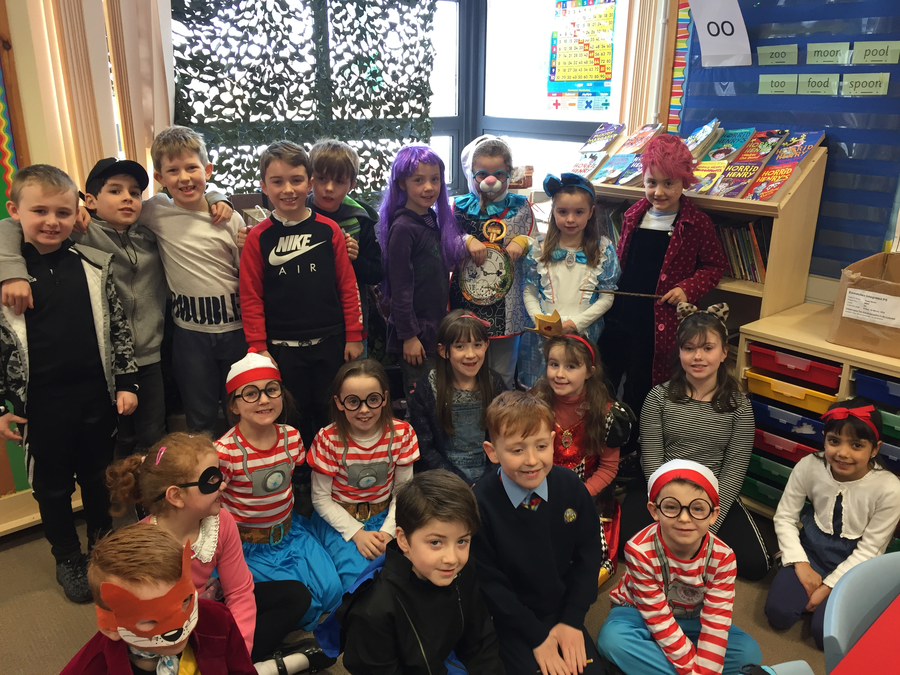 Tara very kindly came into our classroom to read to us today. Thank you Tara.
We also listened to the story of 'The Lighthouse Keepers Lunch' and carried out a STEM experiment investigating force and energy.
There was great excitement in school today when Christine McMahon (Irish 400m Hurdler) visited us.
We exercised and had lots of fun!!
We made AMAZING evacuee suitcases and filled them with items children would have taken with them during the war.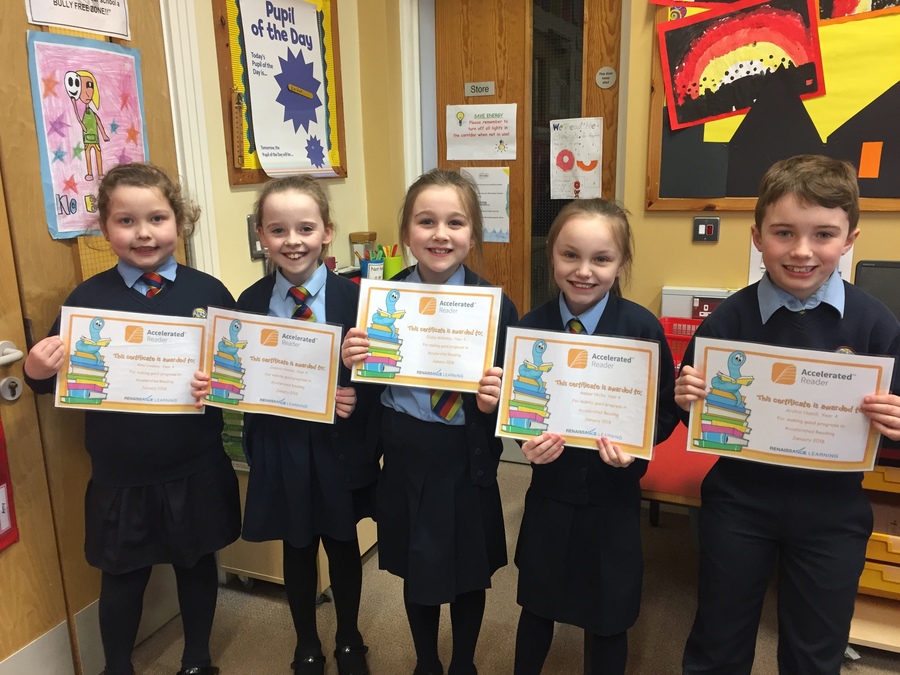 Congratulations to our January certificate winners and to our great Accelerator Readers!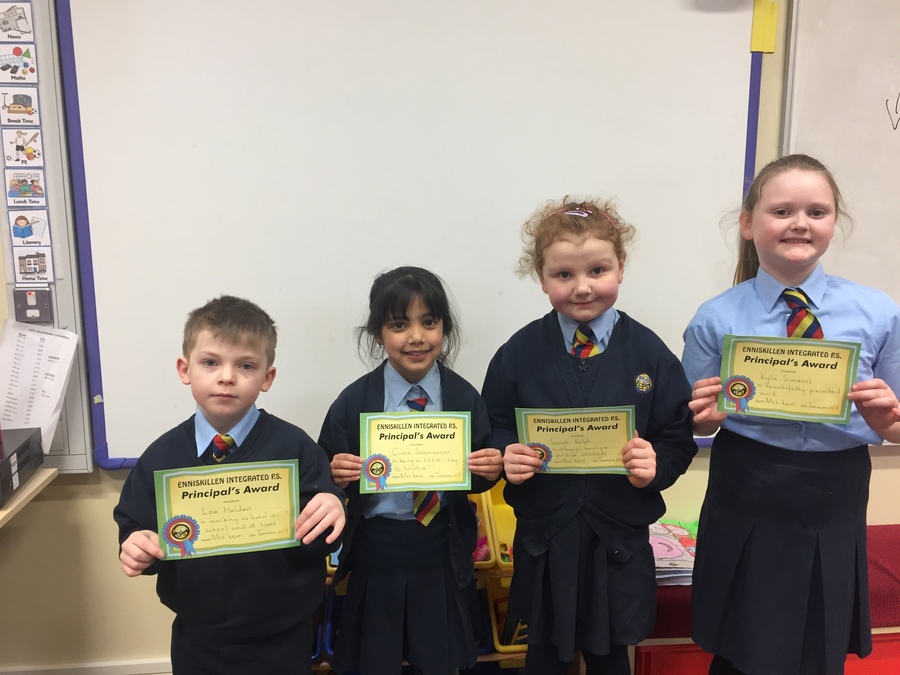 Year 4 and Year 7 had a great day at the Ulster American Folk Park.
There was 'Maths Magic' and lots of interesting history to learn about.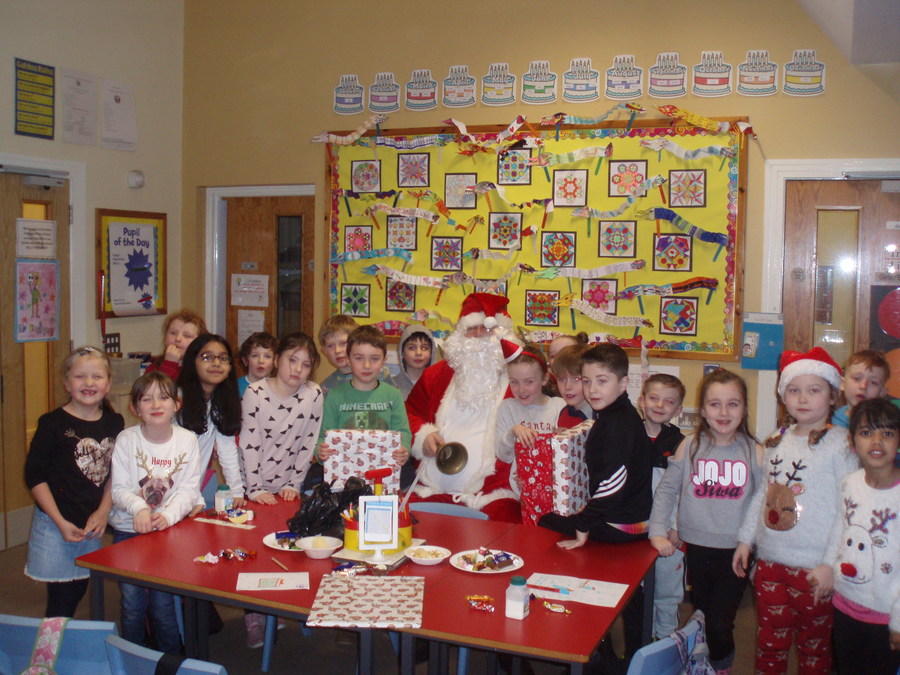 Santa came to visit!!!
Thank you Santa for all our lovely presents!!!
We enjoyed a lovely Christmas dinner! Happy Christmas
Congratulations! Look who is an Accelerated Reading Millionaire...now in the Millionaire's Club! Well done!!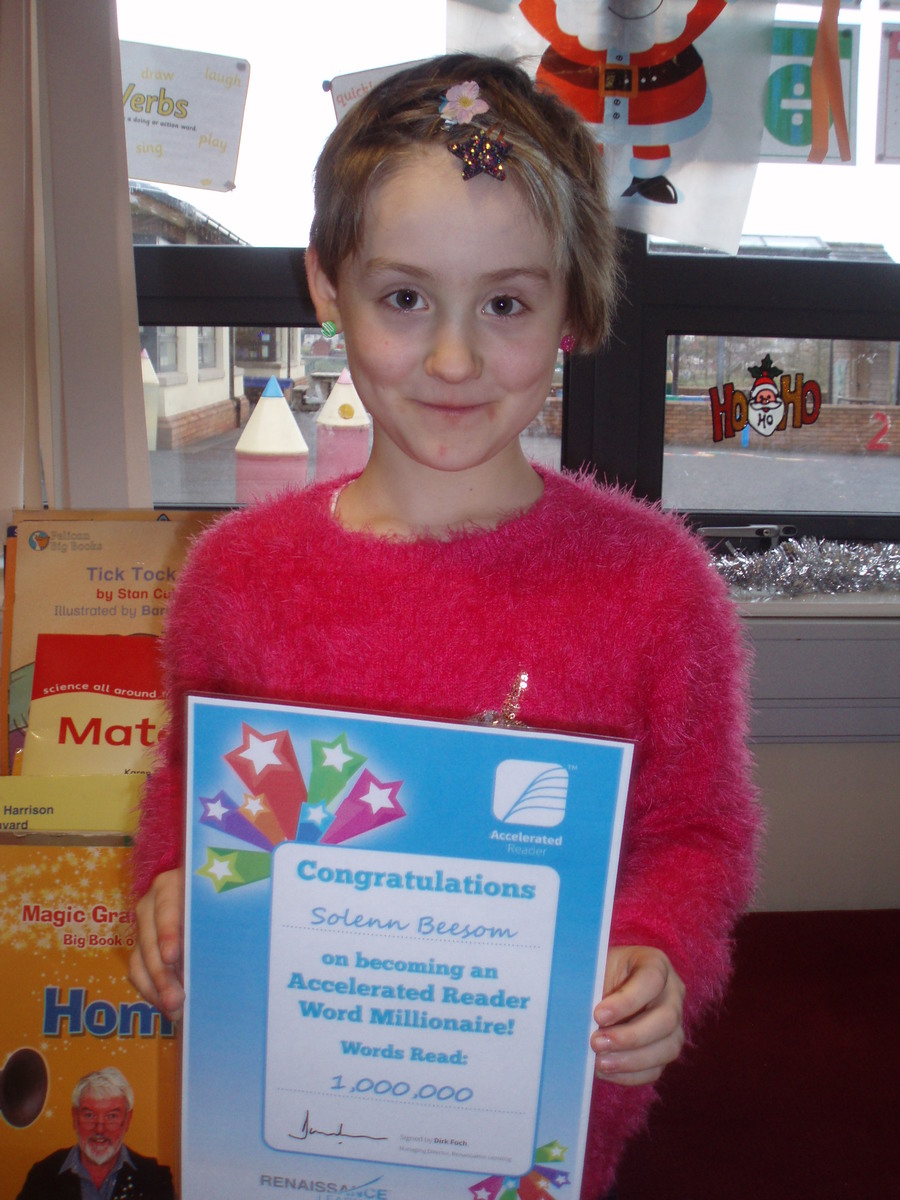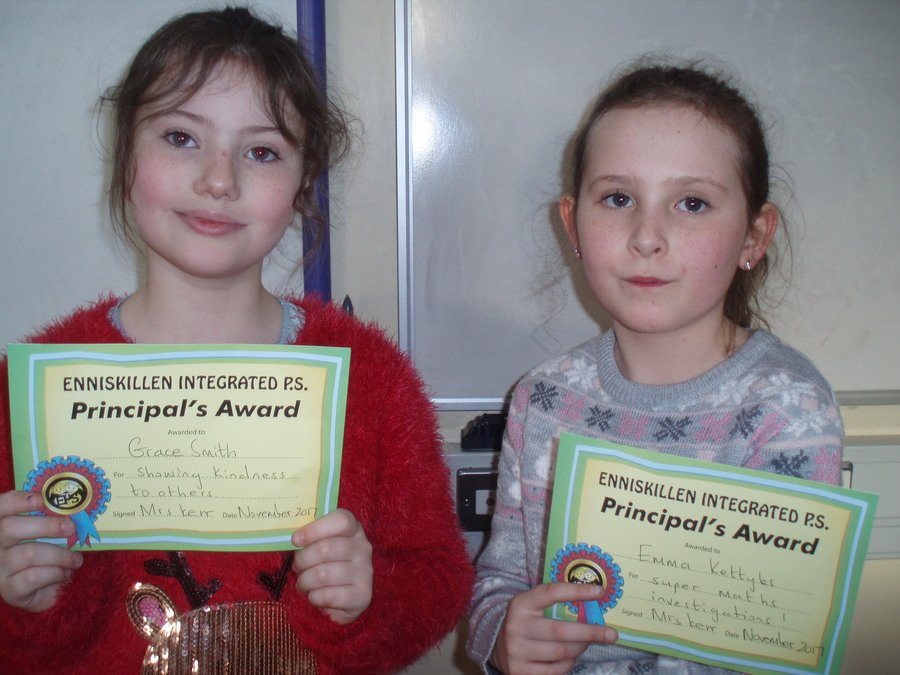 Congratulations to our November monthly certificate winners.
Well done!!
Catherine from Enniskillen Museum brought us on a Walking Tour of Enniskillen today.
We found out lots of new and interesting things about our town!
We had a lovely trip to Enniskillen Library. We were shown where to find the fiction and non fiction books, played interactive games and listened to a funny story.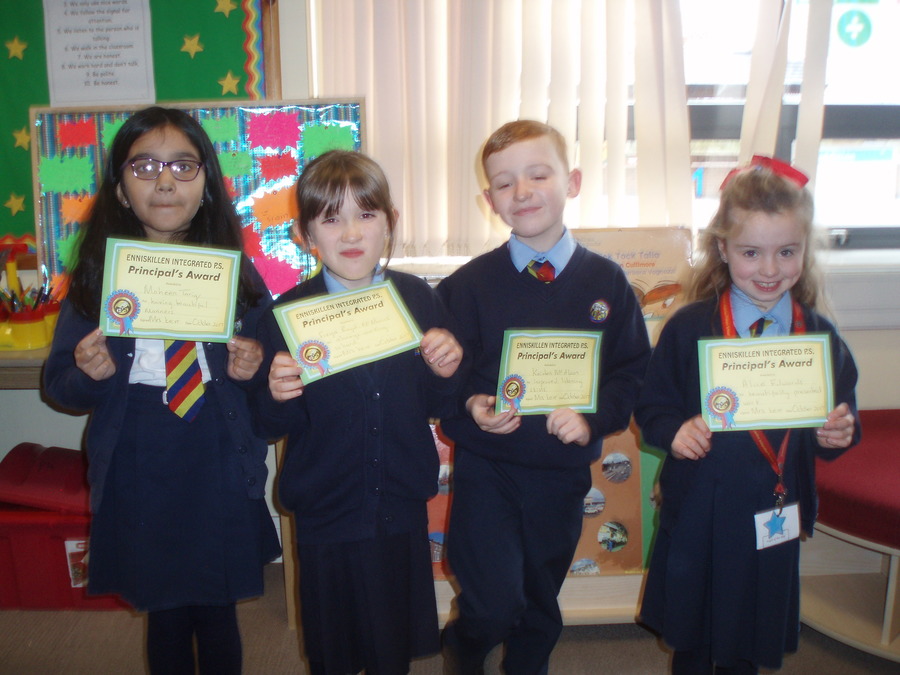 Well done to our October Monthly Certificate winners!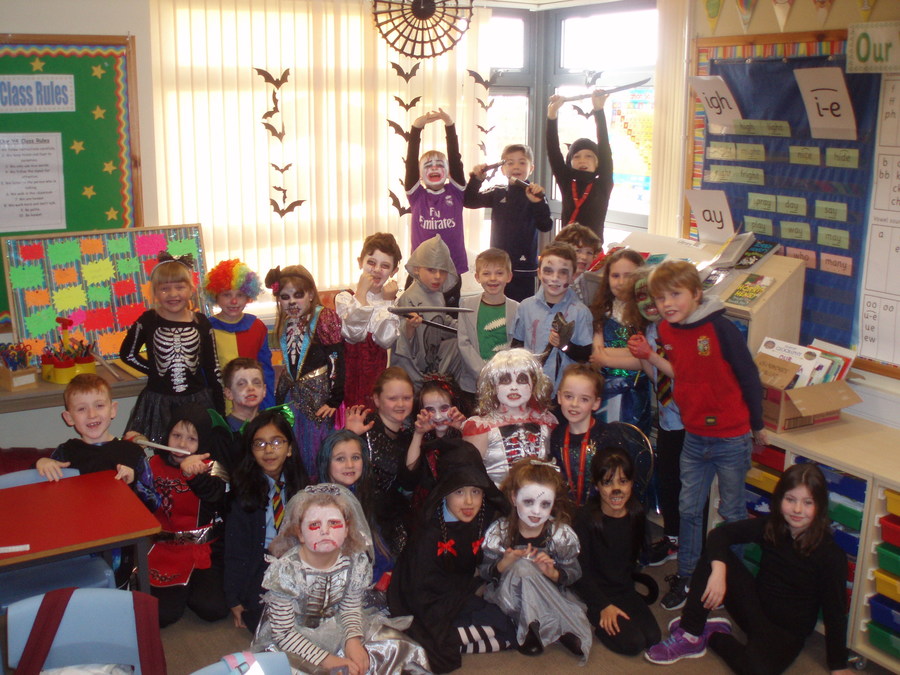 We had a fabulous day out in Florence Court, making bats, masks, going on a nature hunt and having a Ball!
What a great day!
Congratulations to our Star Pupils for the month of September. Well done!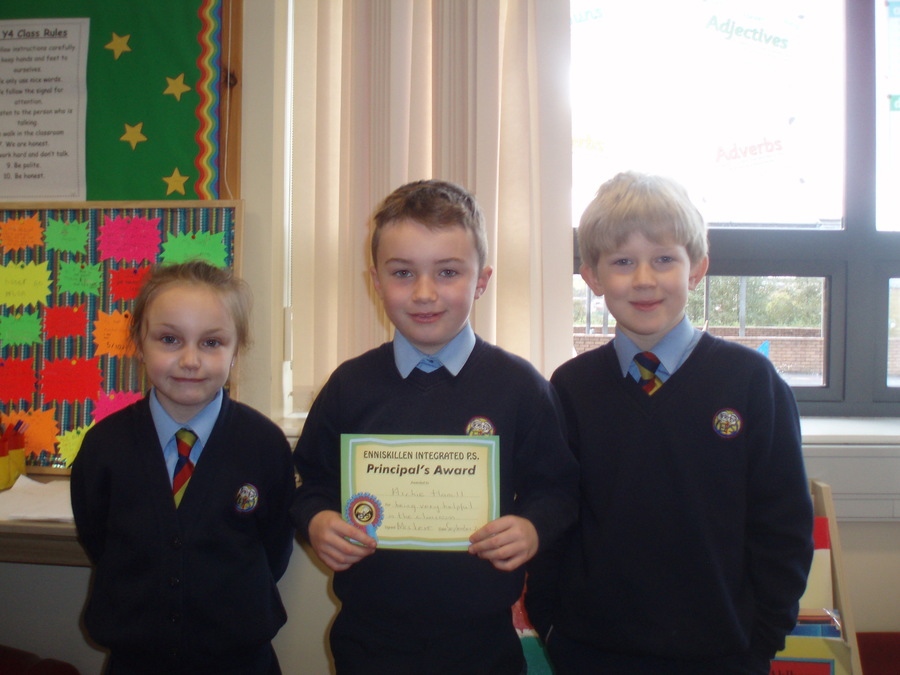 We went on a 'Research Walk' today to find out how many different houses and homes are in our locality. It was great fun and the sun shone!
We had great fun this week carrying out maths investigations! We made 2D shapes from basic shapes and measured with metre and half metre sticks.
Click on the link below for
times tables fun!!
The Water Bus came to our school today and we found out where water comes from, how it is cleaned, how important it is and how to save water!