Happy Holidays everyone!
Thank you all for your very kind gifts!
Enjoy your summer and stay safe!
World Cup BBQ and
end of year party!
End of year trip to Johnny Rocko's!!
Tickety Moo was so much fun today. We saw the cows getting milked and we got to eat some yummy ice cream.
Our new topic is
Food/ The Very Hungry Caterpillar
We had a bun sale today in school. We all bought yummy buns. Thank you P5!
Sports Day at Brewster Park!
If you go down to the woods today, you're sure of a big surprise...........
Our topic is
Growing and Living Things
We went looking for mini beasts. We had lots of fun in the sun!
We read the story Poppy's Pot and we planted cress seeds.
We had a fabulous day out on our trip at Florencecourt.
World Book Day!!!
Our day was based around the book
The Gruffalo
Julia Donaldson Axel Scheffler
Today we dressed up as characters from a book.
In class we read the story of The Gruffalo. We made Toadstool Pizzas during play. We acted out the story after reading it and then we made character masks.
In the afternoon we had a Gruffalo party where we played games and we got to eat our yummy pizzas!!!!
Look at our pictures to see what we got up to today!
We had fun learning all about 3D shapes. Why don't you ask me to name some?
Sports For Schools
Athlete Christine McMahon visited our school today.
We completed a fitness circuit and listened to Christine tell us all about her career in sport.
During circuits we completed spotty digs, leg drives, push ups and star jumps.
Our new topic this term is
WATER!
Shrove Tuesday
Pancake Day
We made pancakes today and they were delicious! We sieved the flour, added the sugar, eggs and milk and then mixed up all the ingredients. After that we cooked the mixture in the pan. When the pancakes were ready to eat we added some of out favourite toppings.
We were learning about solids and liquids in class so we decided to make JELLY so we could see the change over time!
The jelly was a solid, then a liquid and then it changed back to a solid again!
We loved eating our jelly too!
We have been very busy during our PE classes. We have been moving in lots of different ways, climbing, balancing, crawling, sliding and many others.
Ask me what I was learning.
HO! HO! HO!
Merry Christmas everyone!!!!!
Wishing you all a very Happy Christmas and New Year.
See you all back at school on Thursday 4th January 2018
Mrs Curley was very kind to us today and made Gingerbread men with us.
Thank you Mrs Curley!
We had more fun after Christmas Dinner! The Staff EA Orchestra preformed a Christmas Story for us all in the hall.
It was FANTASTIC!
Christmas Dinner, yum yum!!!!
Thank you Jenny and all the kitchen staff!
Our Christmas Show.......
A King Is Born
We went to Chanterhill Post Office today to post our letters to Santa. We had so much fun.
Have a look and see!
Our new topic is People Who Help Us.
Have a look and see some of the things we have been doing during play.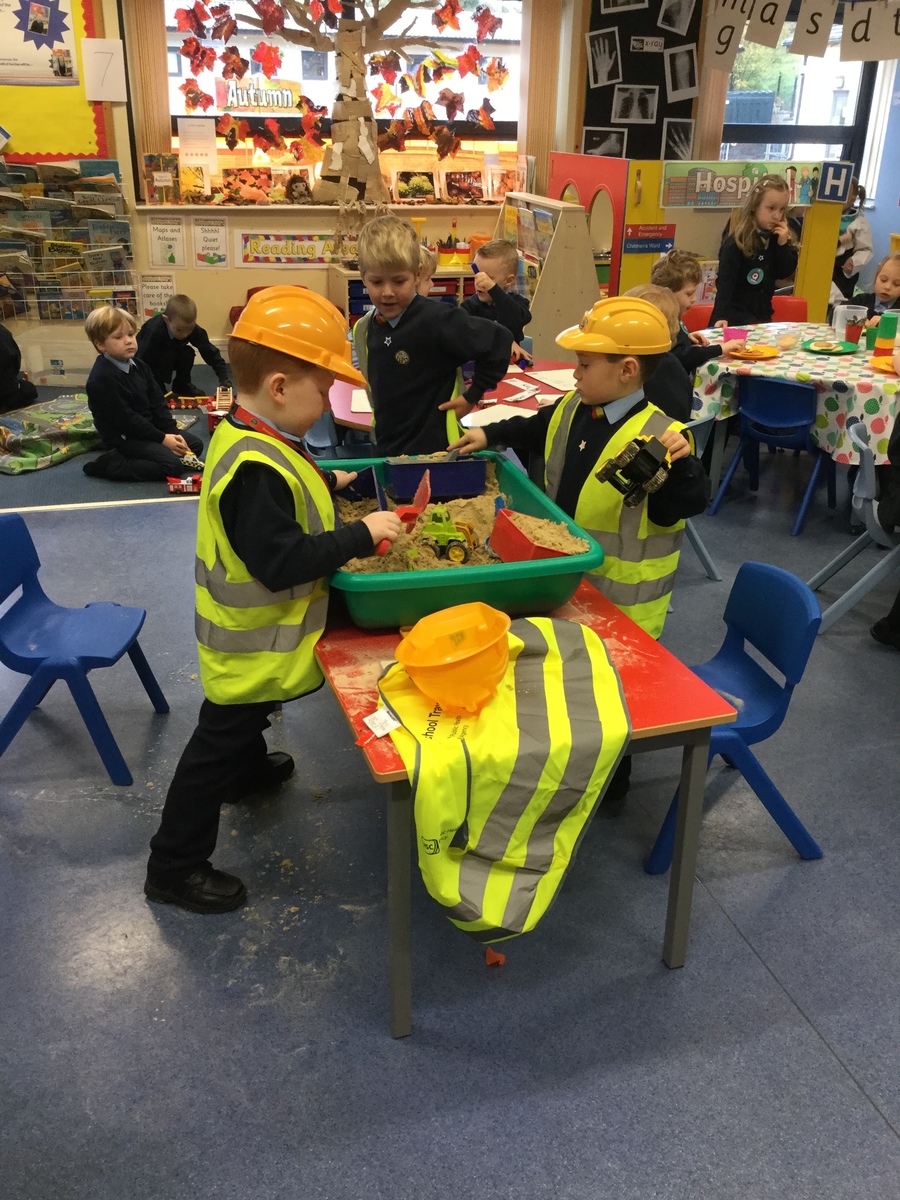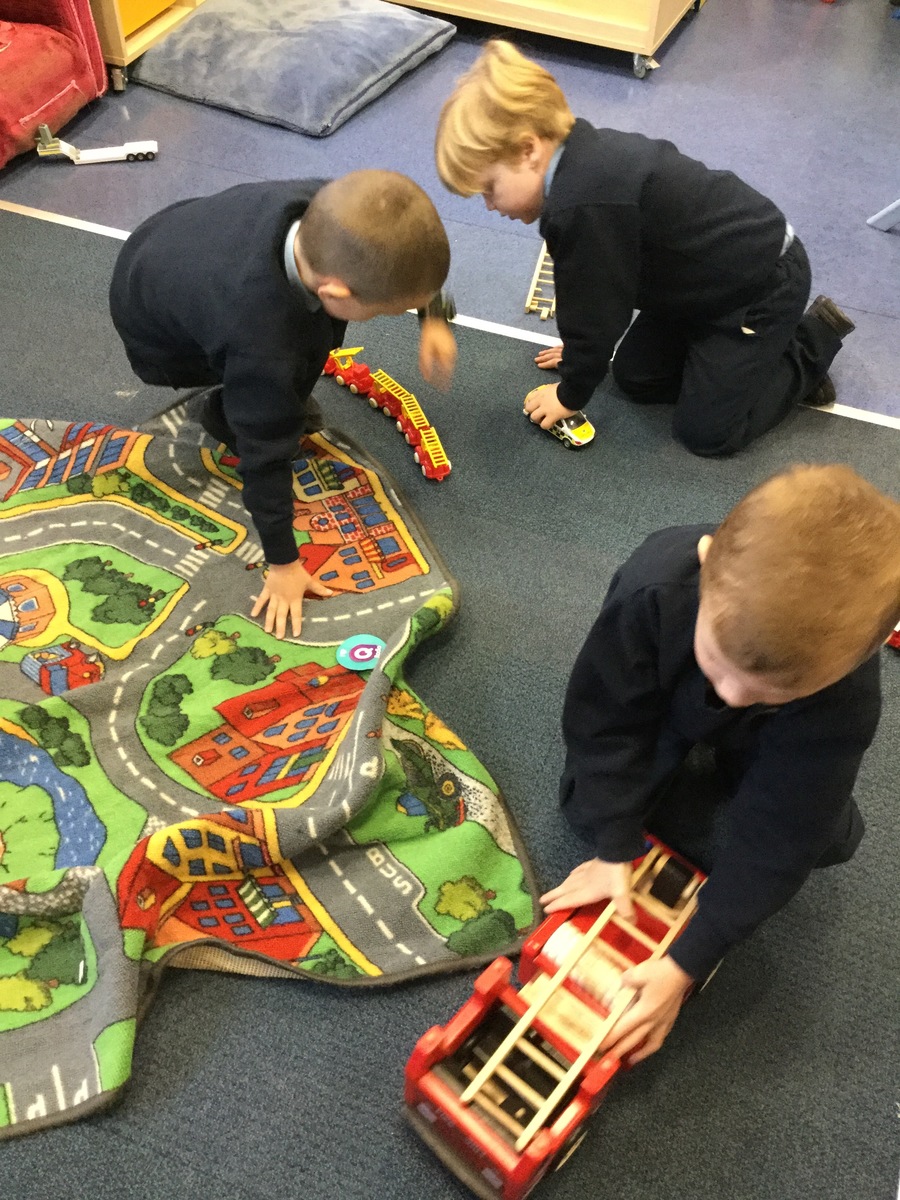 Congratulations to Oliver and Ellie for achieving a very special Principal's Award today in assembly. Well done!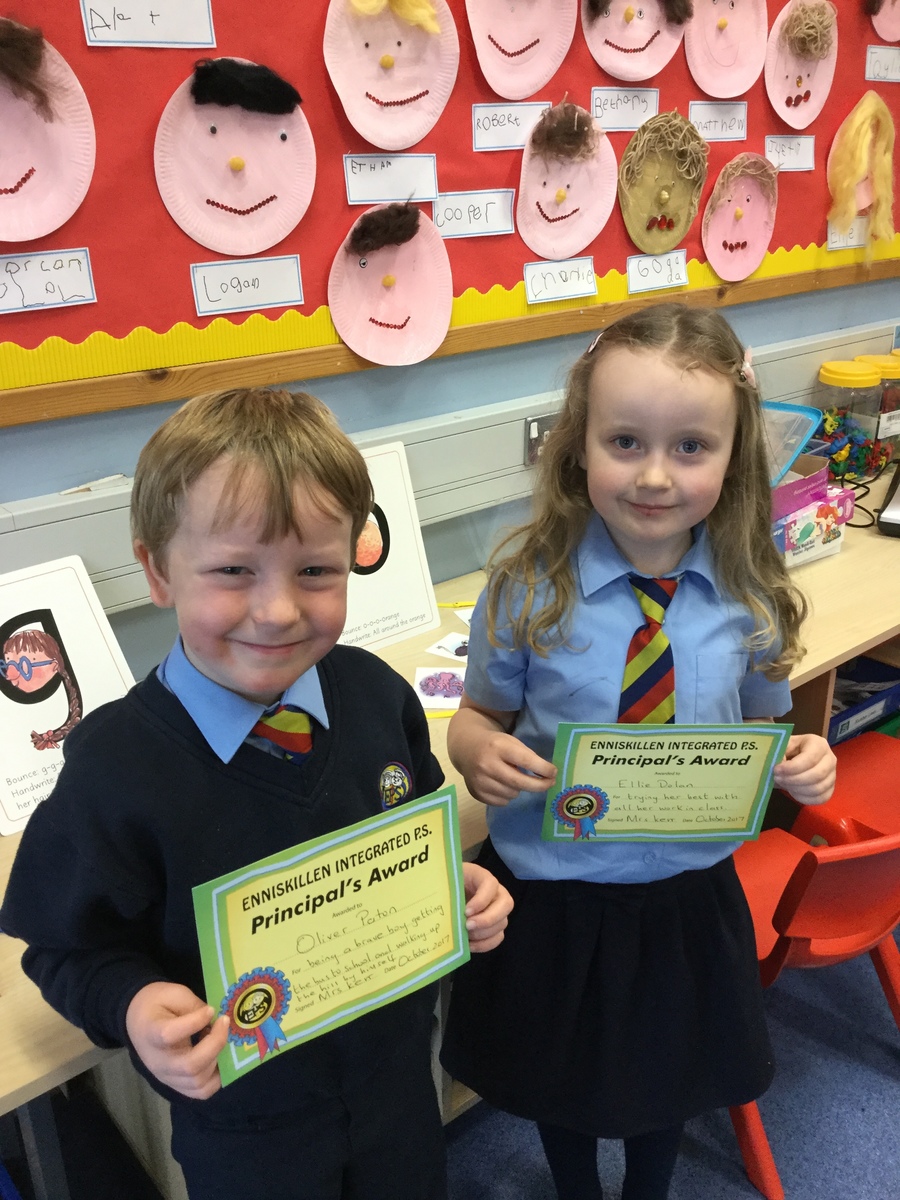 Boo!!!
Have a super break everyone and remember to stay safe! We will see you all back at school
Monday 6th November!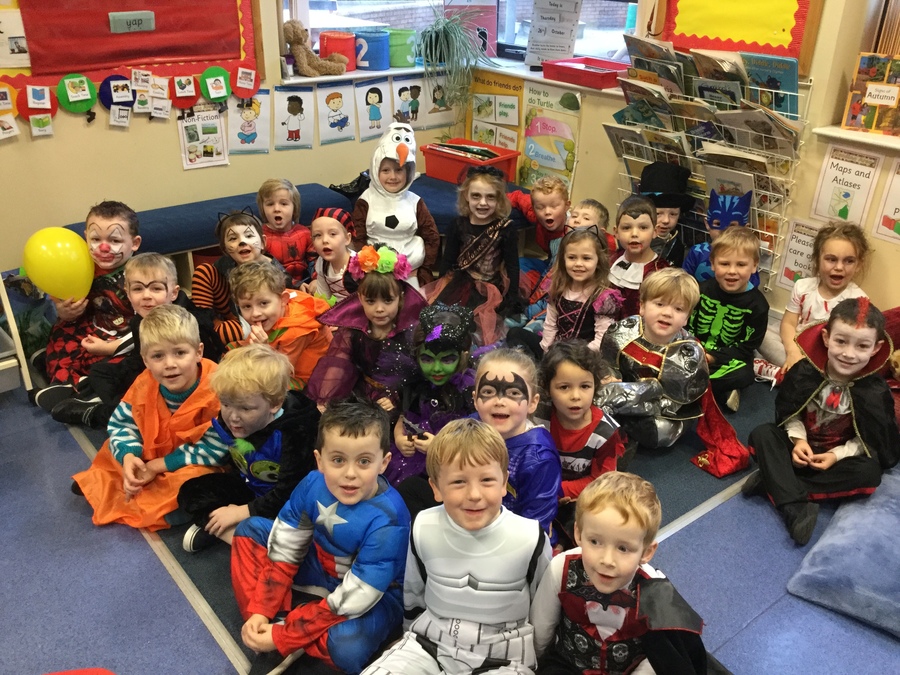 Our new topic is
All About Me!
We went to Enniskillen Library today.
We listened to some stories and we got to look at and read some other books too.
We also saw the Police helicopter coming in to land at the police station.
Have a look and see us.
The Fire Brigade visited Year 5 in school today. Mrs Kerr arranged a special treat for us too. We got to see inside the fire engine, try on the helmets and then we got to hear the loud sirens!! It was so much fun!
We have been working hard learning how to say and write some initial sounds. We had a little treat on Friday, for our snack we had some foods beginning with some of the sounds we have been learning.
We have learnt how to say, read and write sounds
m,a,s,d and t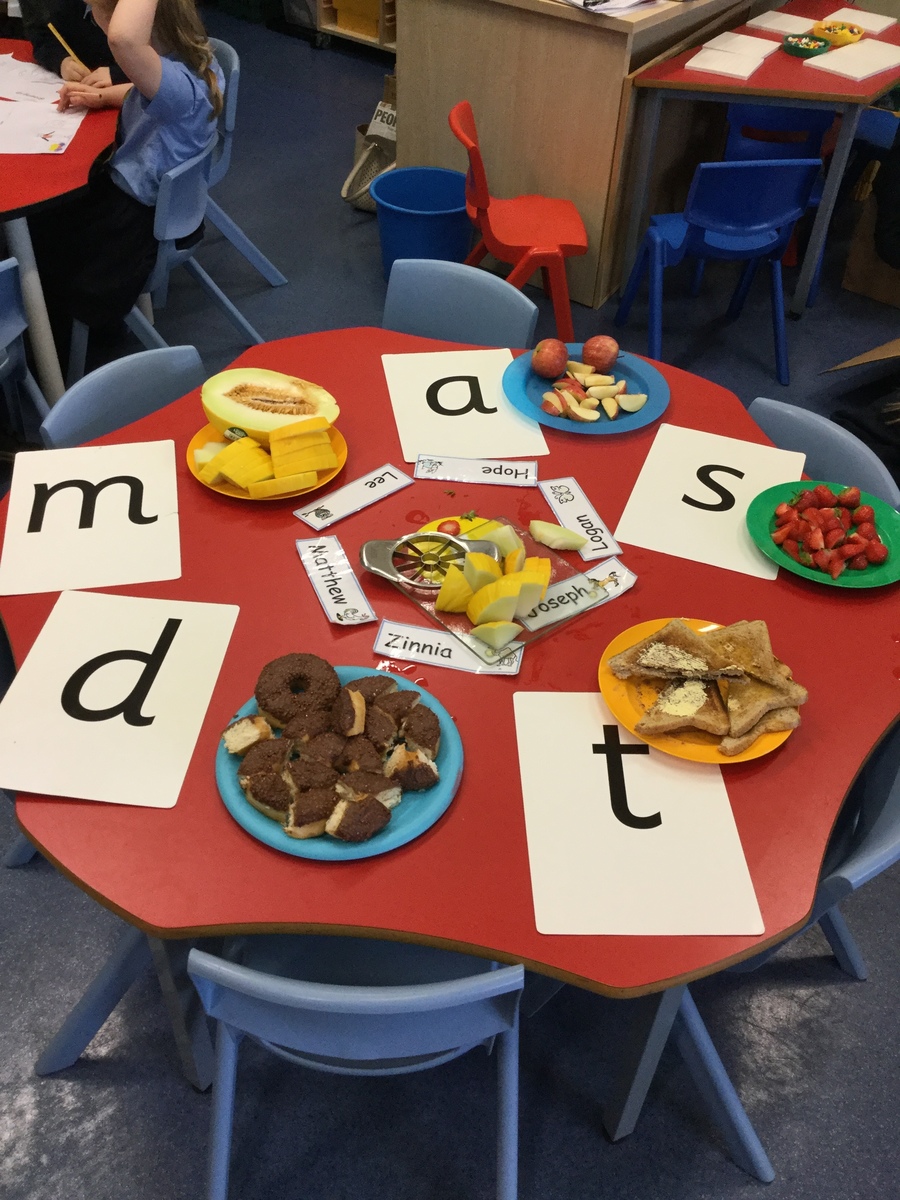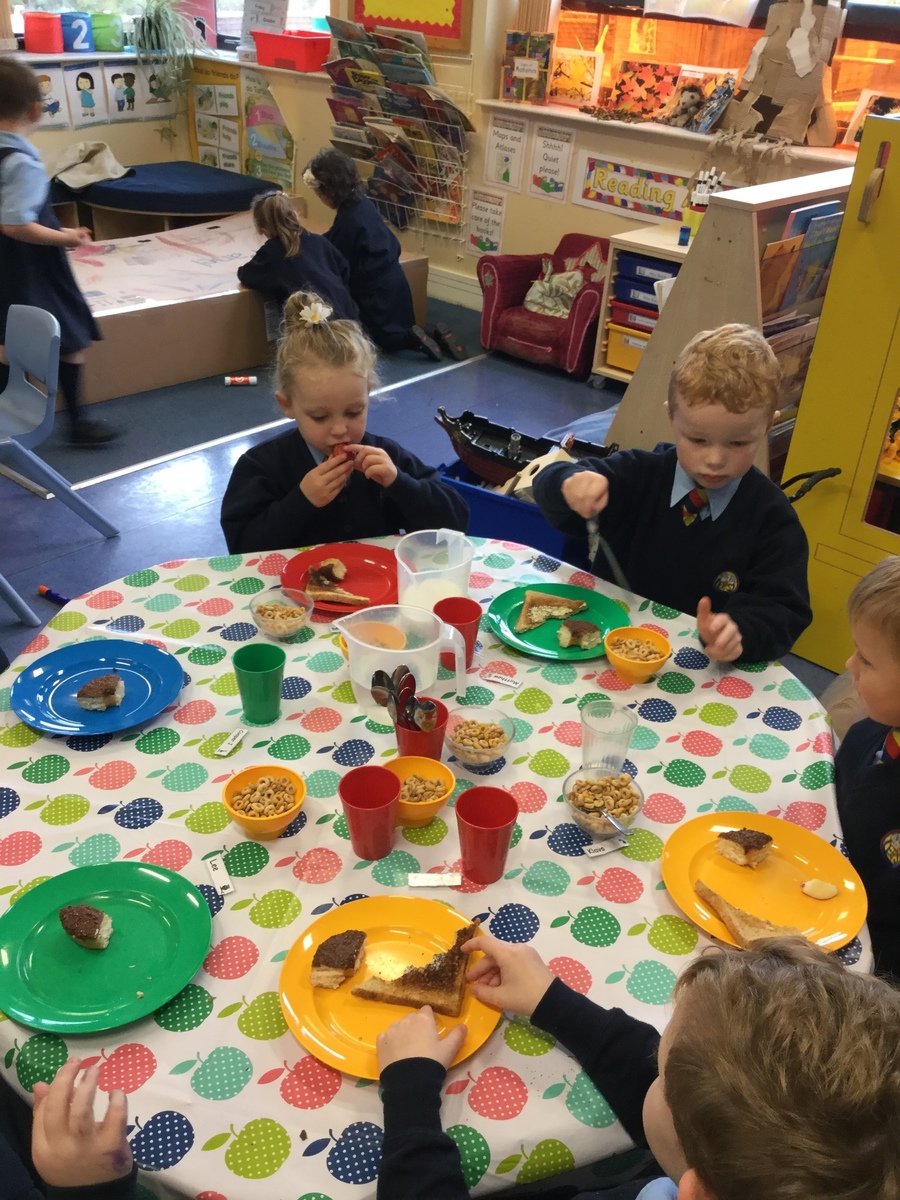 We had a visitor to our class today!
Lee brought in a ladybird to show us and he brought in a really interesting book too! Why don't you ask me what I learnt about ladybirds today!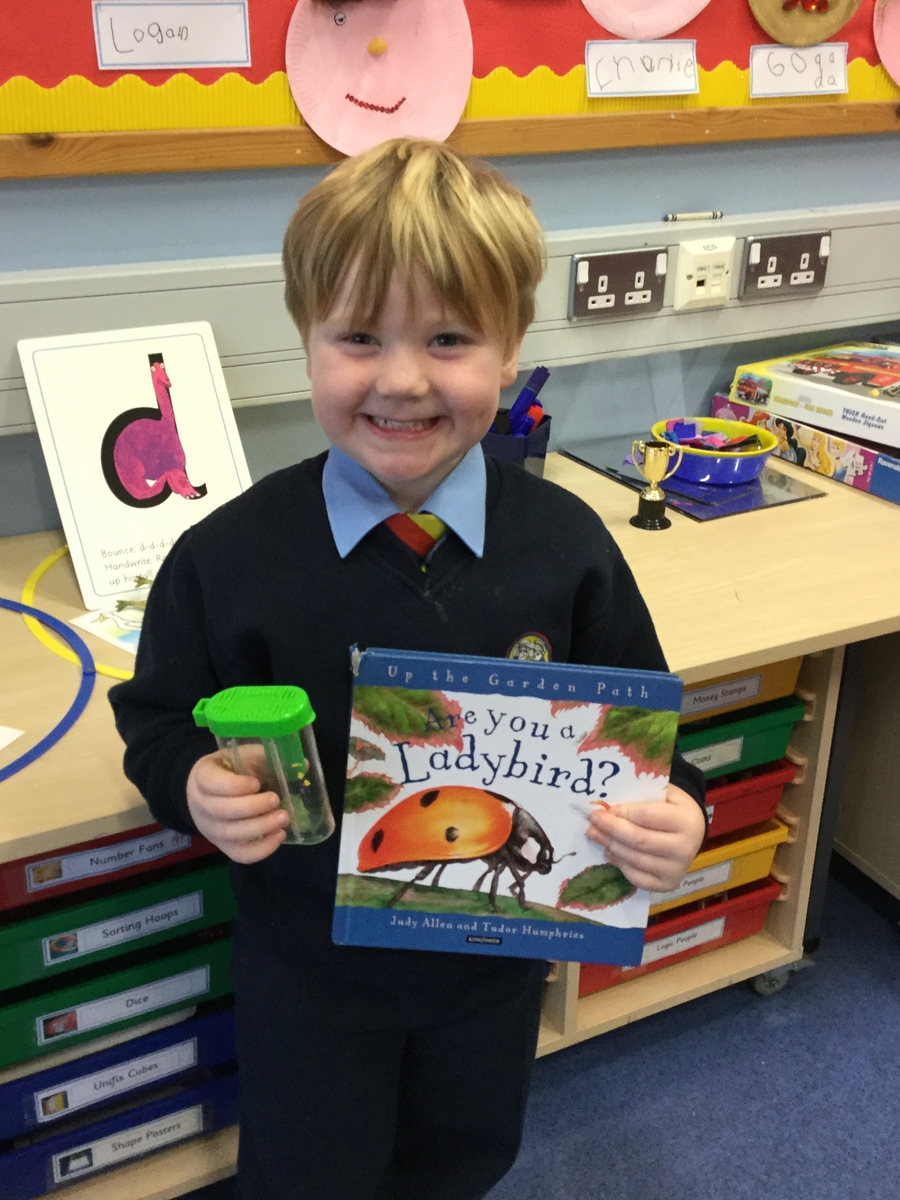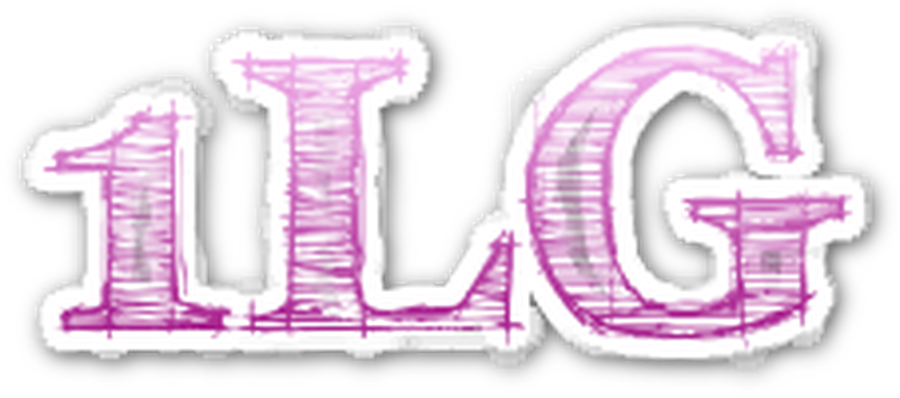 Meet our class!
Year 1 LG
We had great fun today at our Halloween disco!
Benny Bear was in our class today. He came to visit us from the Model Primary School.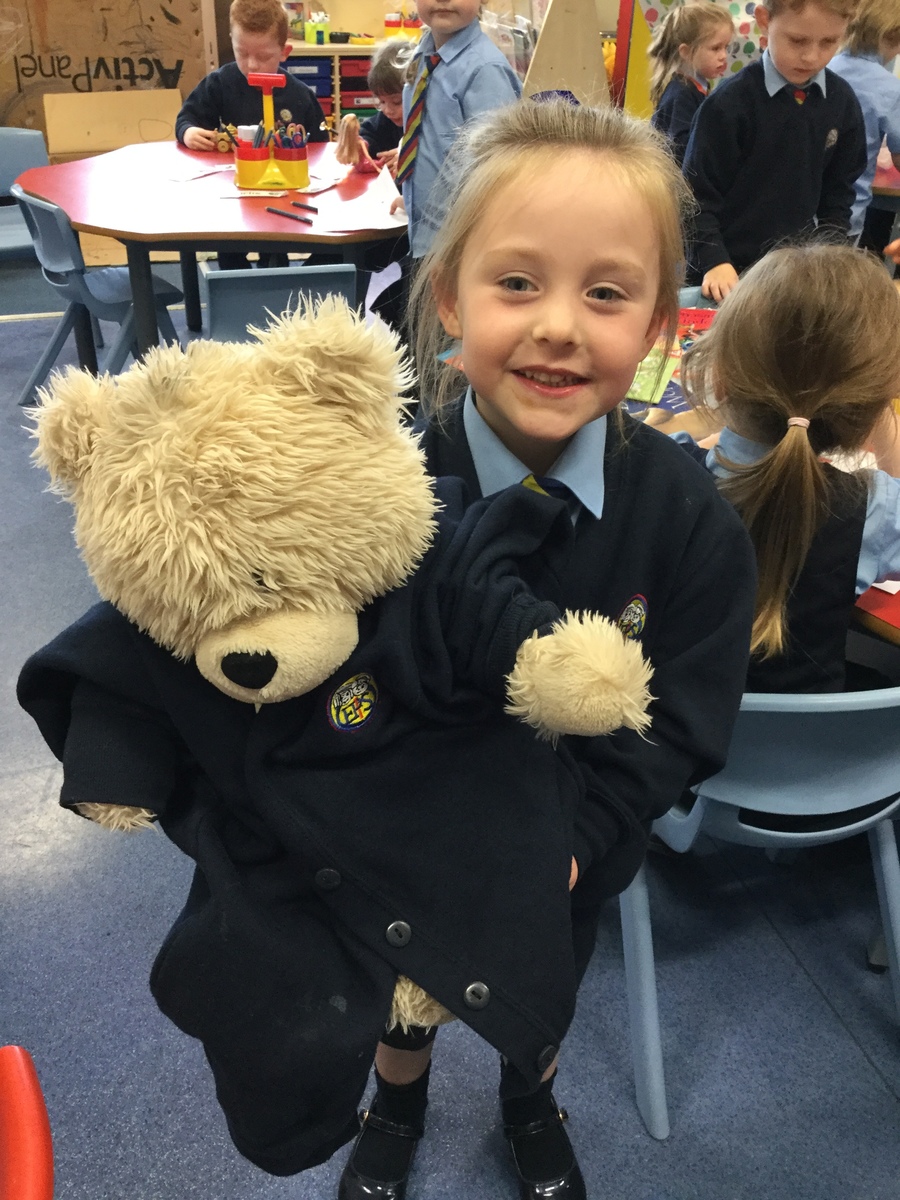 Meet our class, Year 1 LG!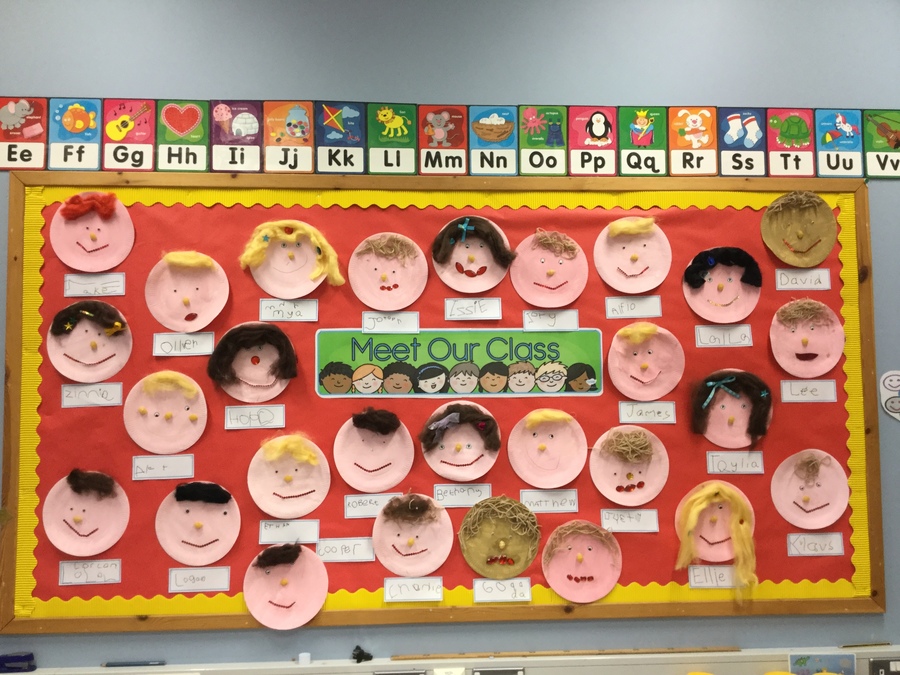 We have been having lots of fun in Year 1.
We have been playing in our classroom, outside and having our snack.
Have a look and see!