We had a fantastic day with the PSNI today! They taught us about how to keep ourselves safe in the community and online. Thanks for a great day! :)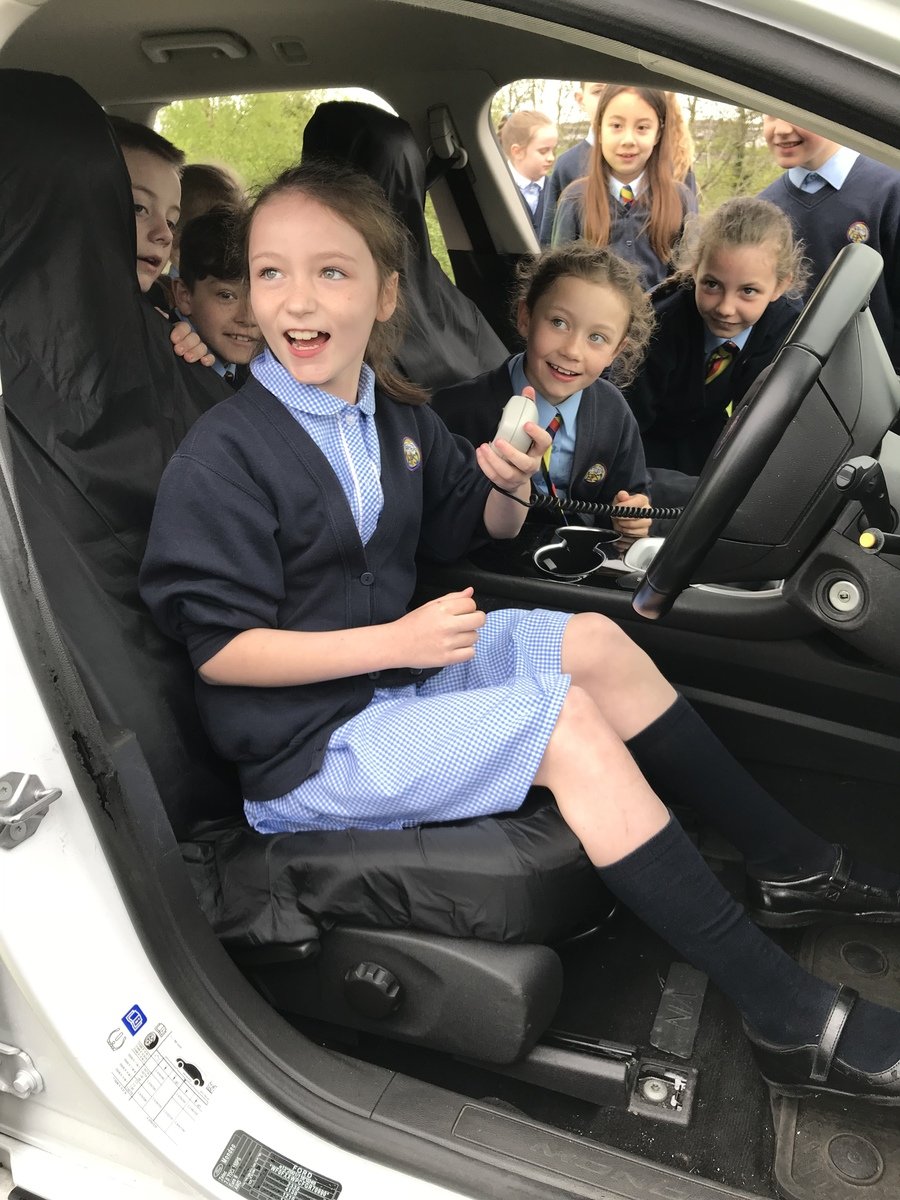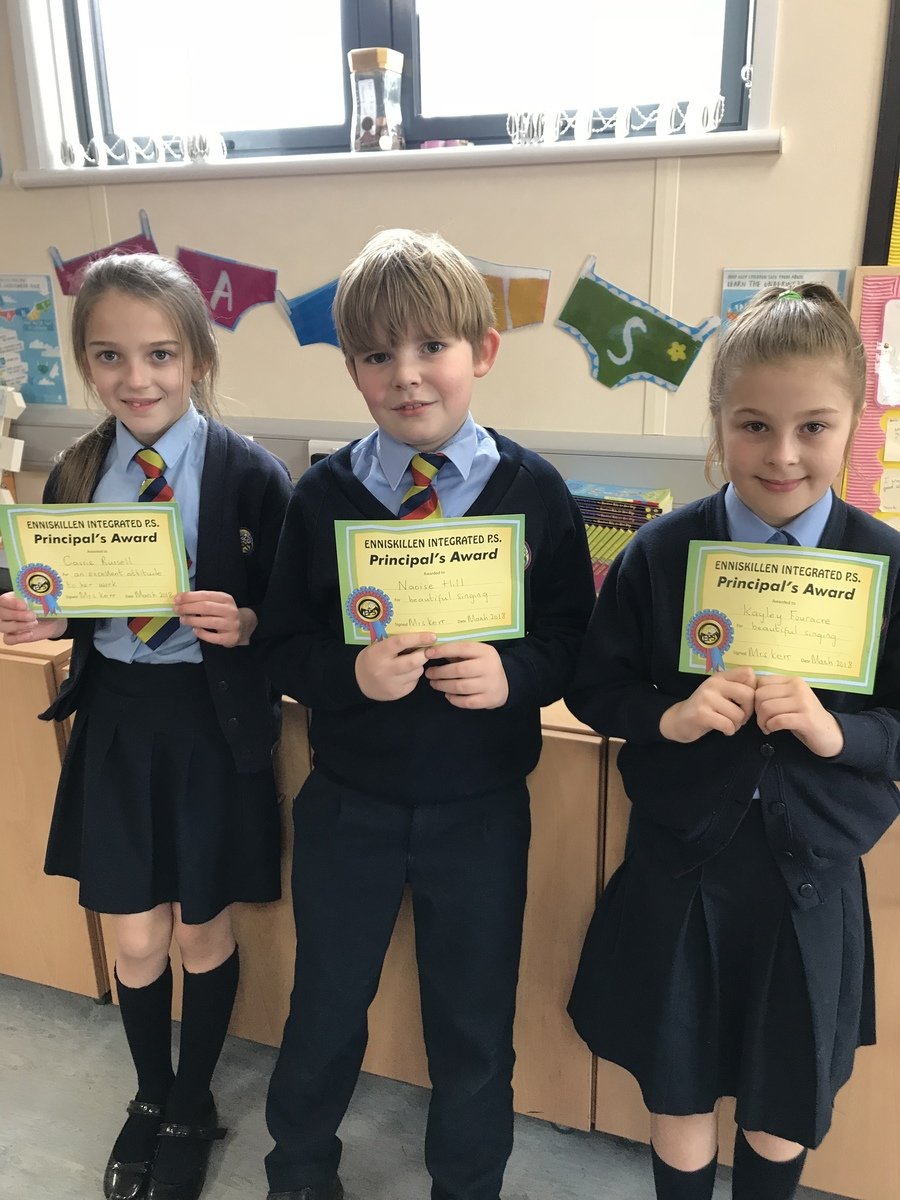 Move over Picasso! We have two award winning artists in school! Well done guys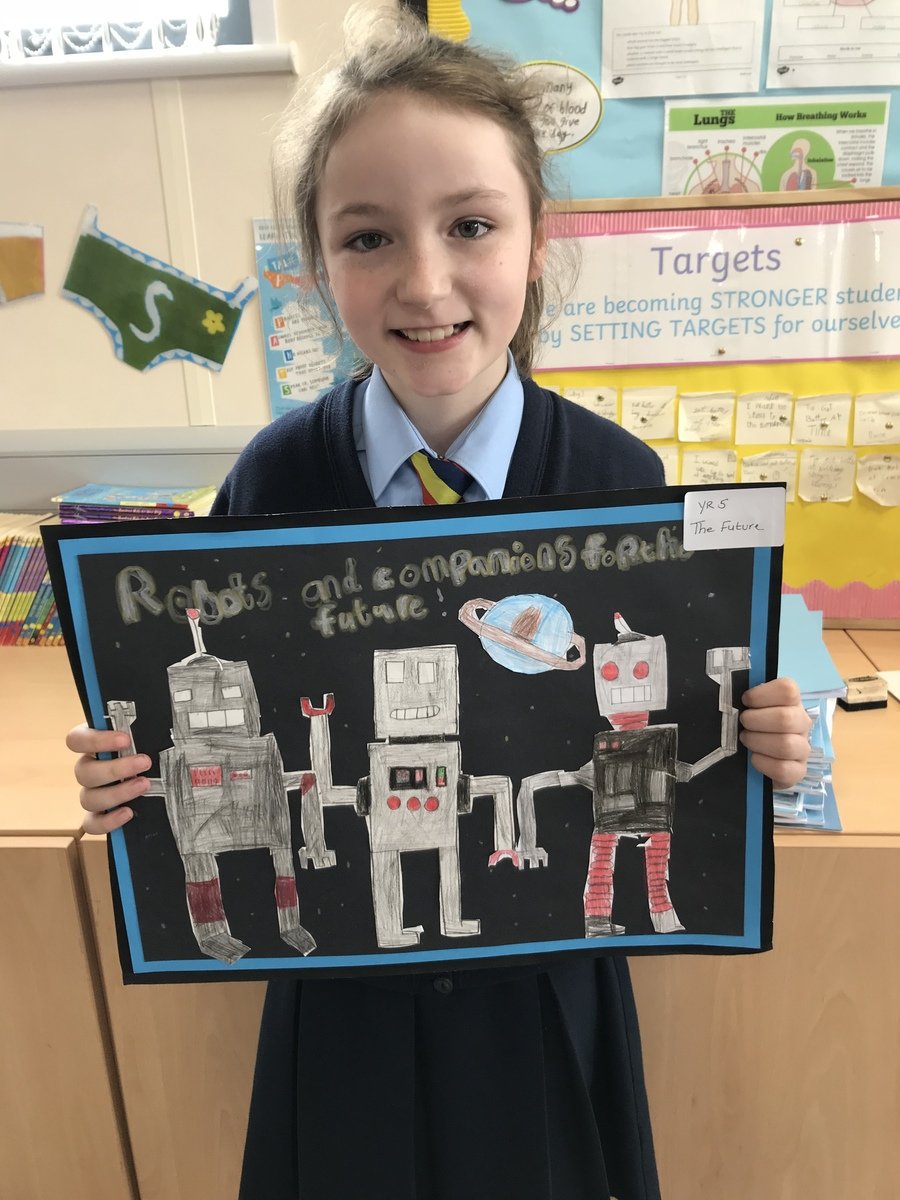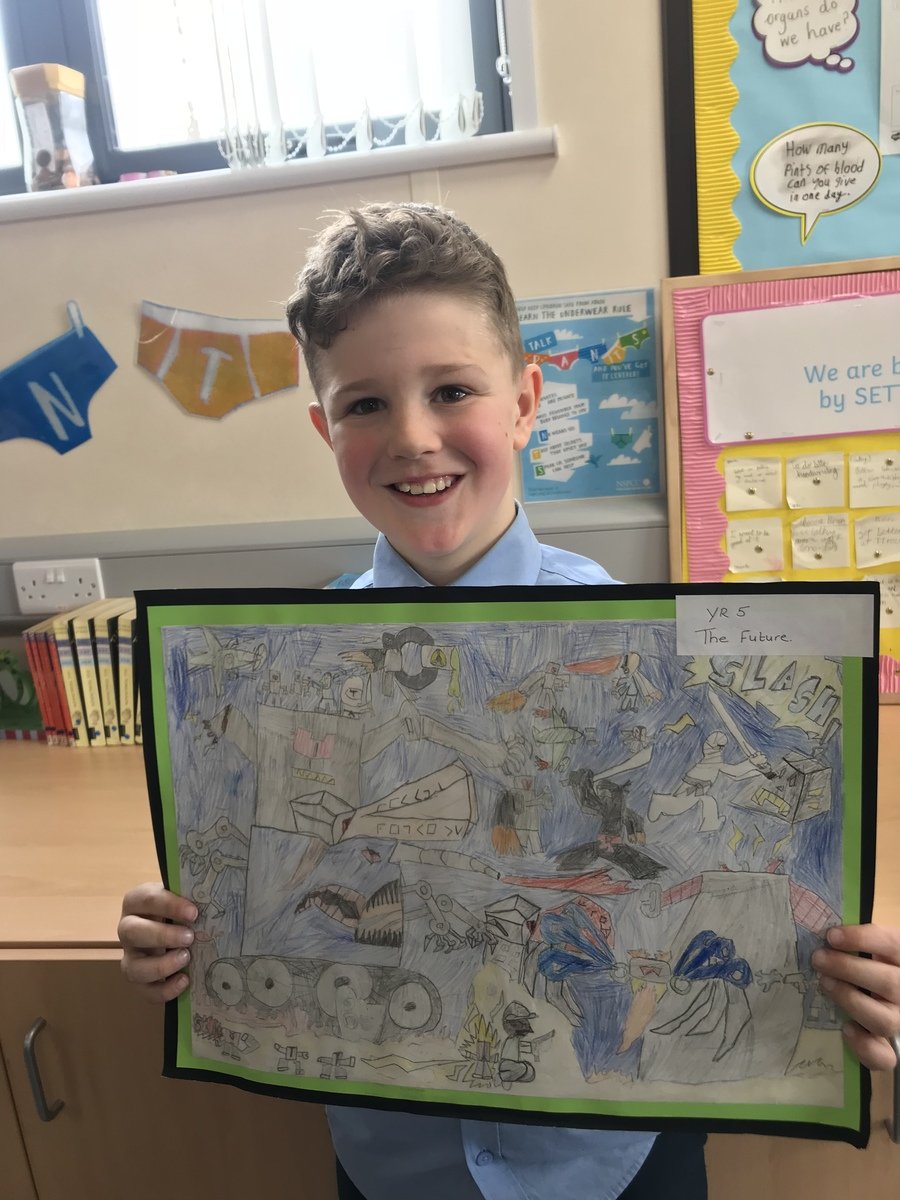 We have 4 new millionaires :) well done guys! You are amazing readers!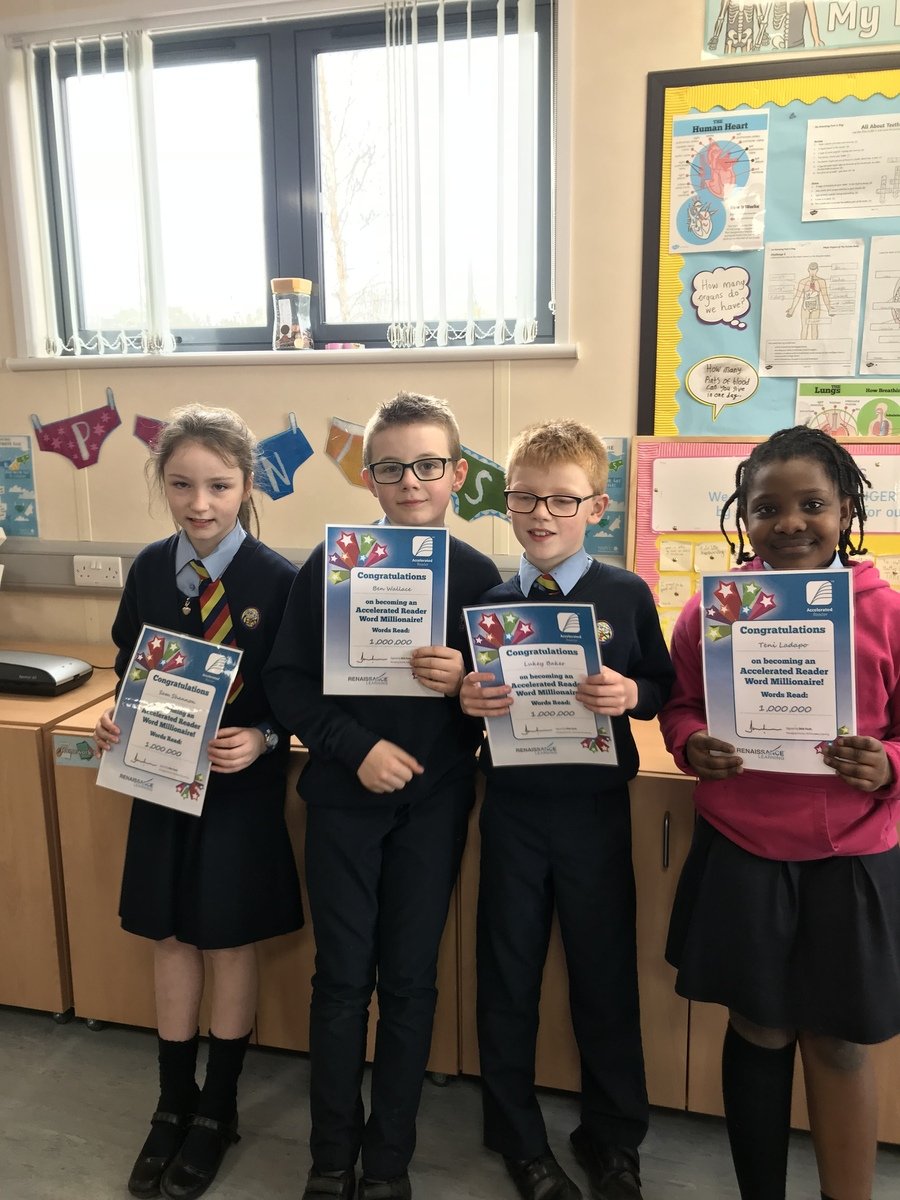 GO JETS GO! We are so proud of you getting gold at your competition!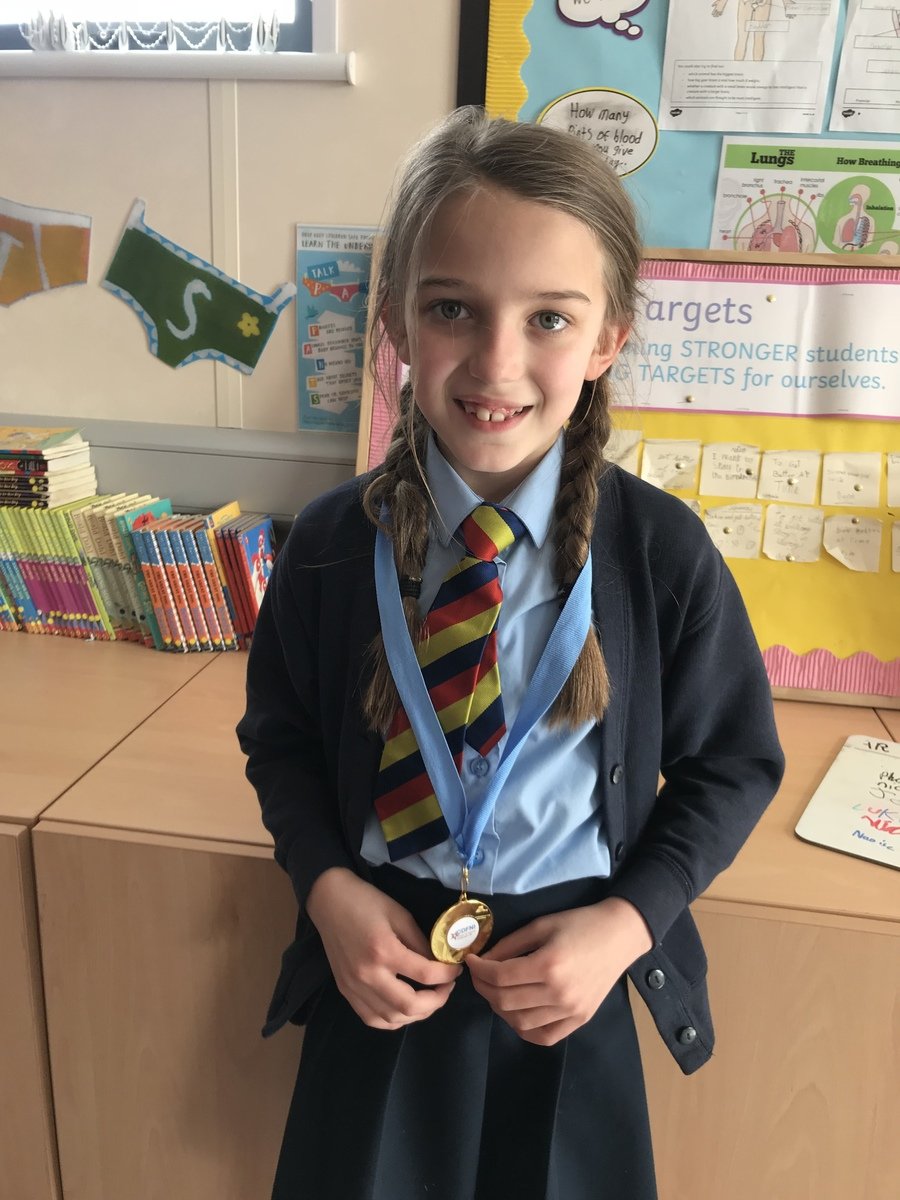 What an experience! Armagh Planetarium 2018 :) BEST DAY EVER!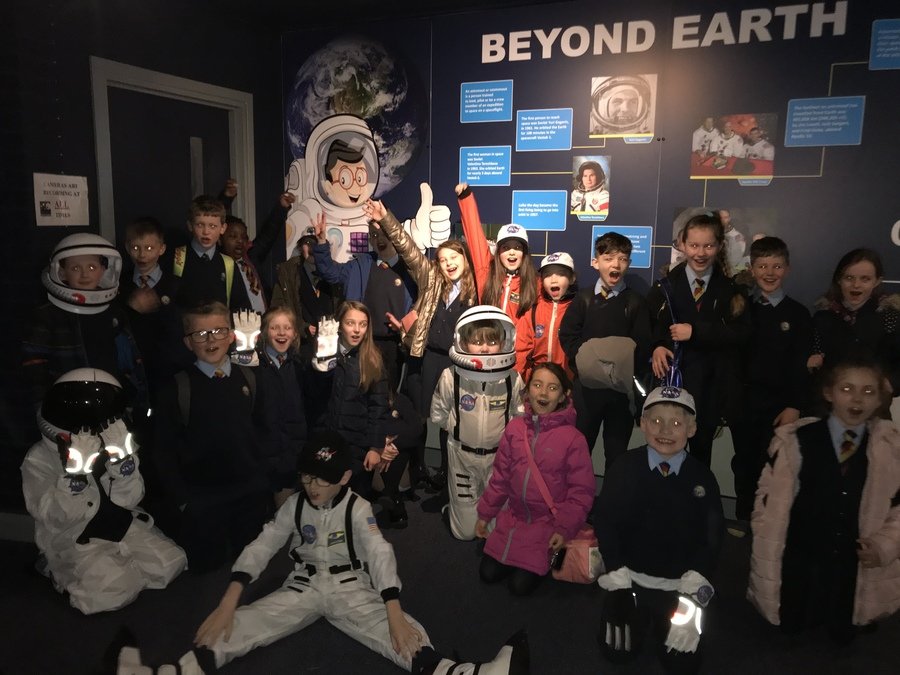 Practical maths Fridays - never too old to learn through play.
Congratulations - second place for poetry reading in the feis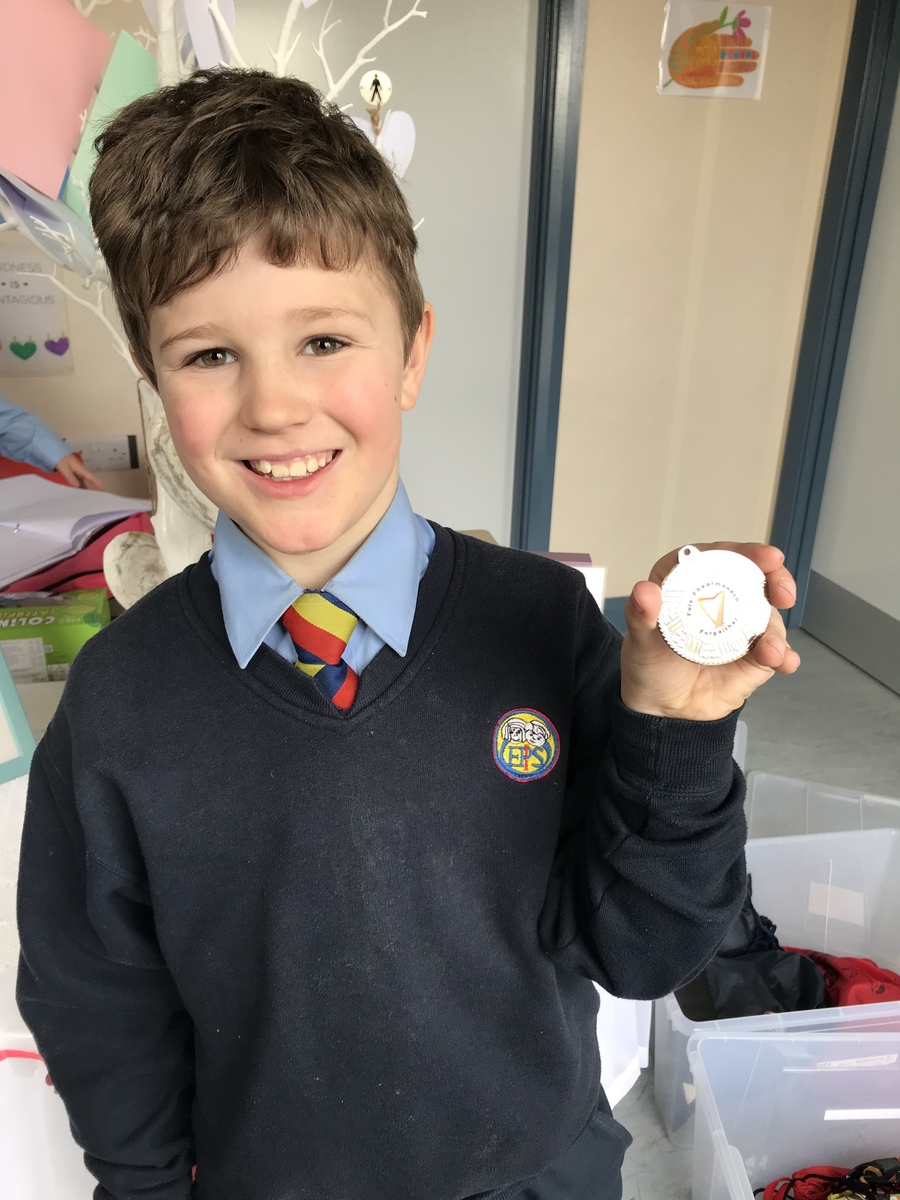 World book day
Thank you to those who came in to read to us today. We had a lovely day listening to stories dressed up as our favourite characters.
Do you recognise any characters?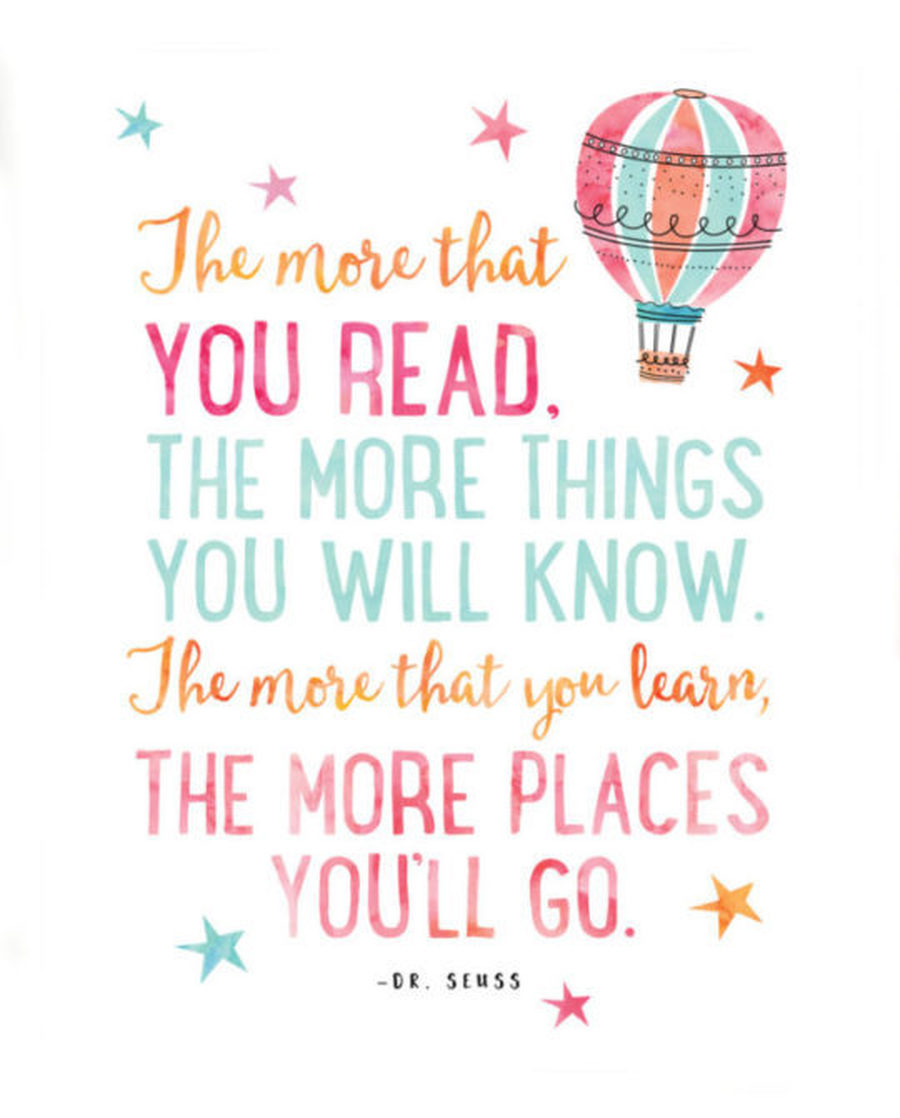 Our anti bullying ambassadors have recognised that there are some pupils in school that continually show kindness day in day out and have designed certificates for those amazing children.
Look who got a kindness award!
Well deserved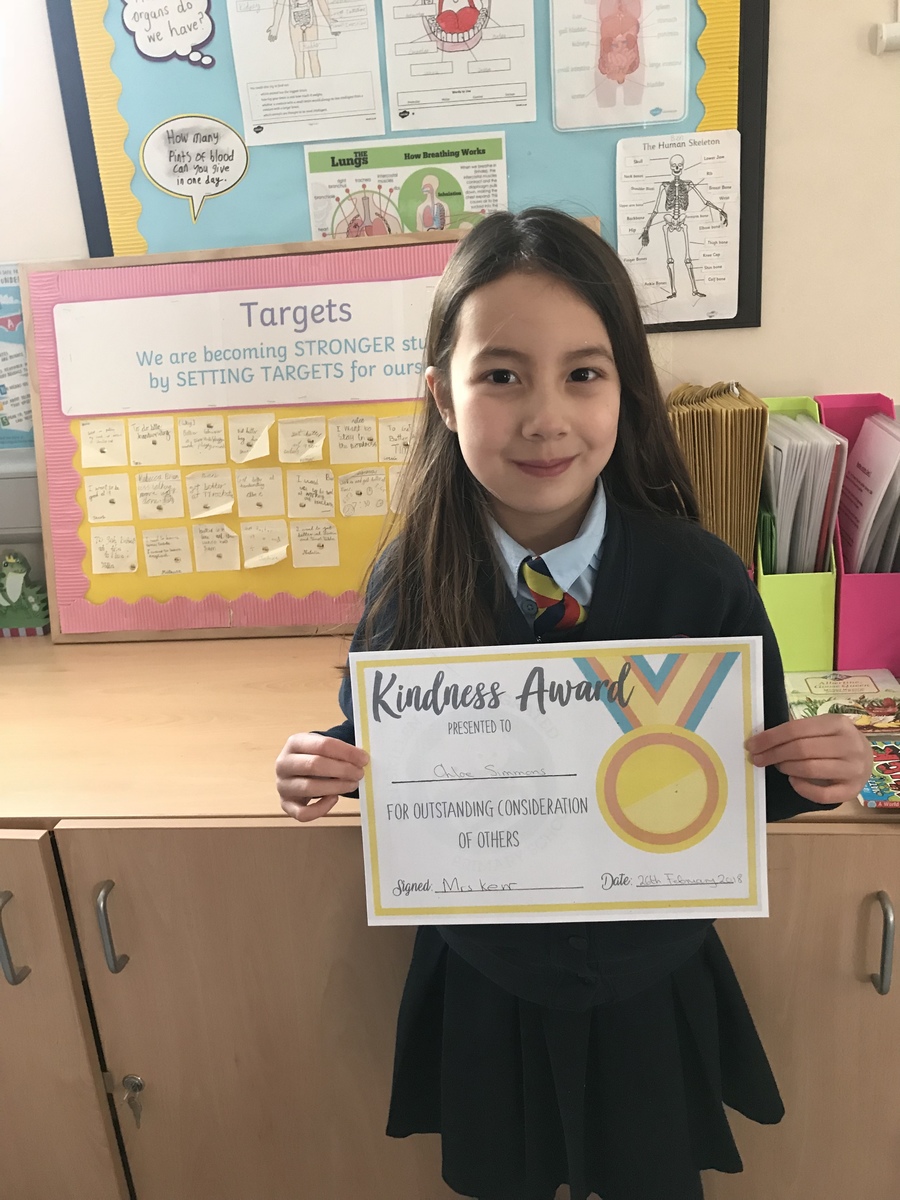 Well done to our pupils for their excellent progress in accelerated reader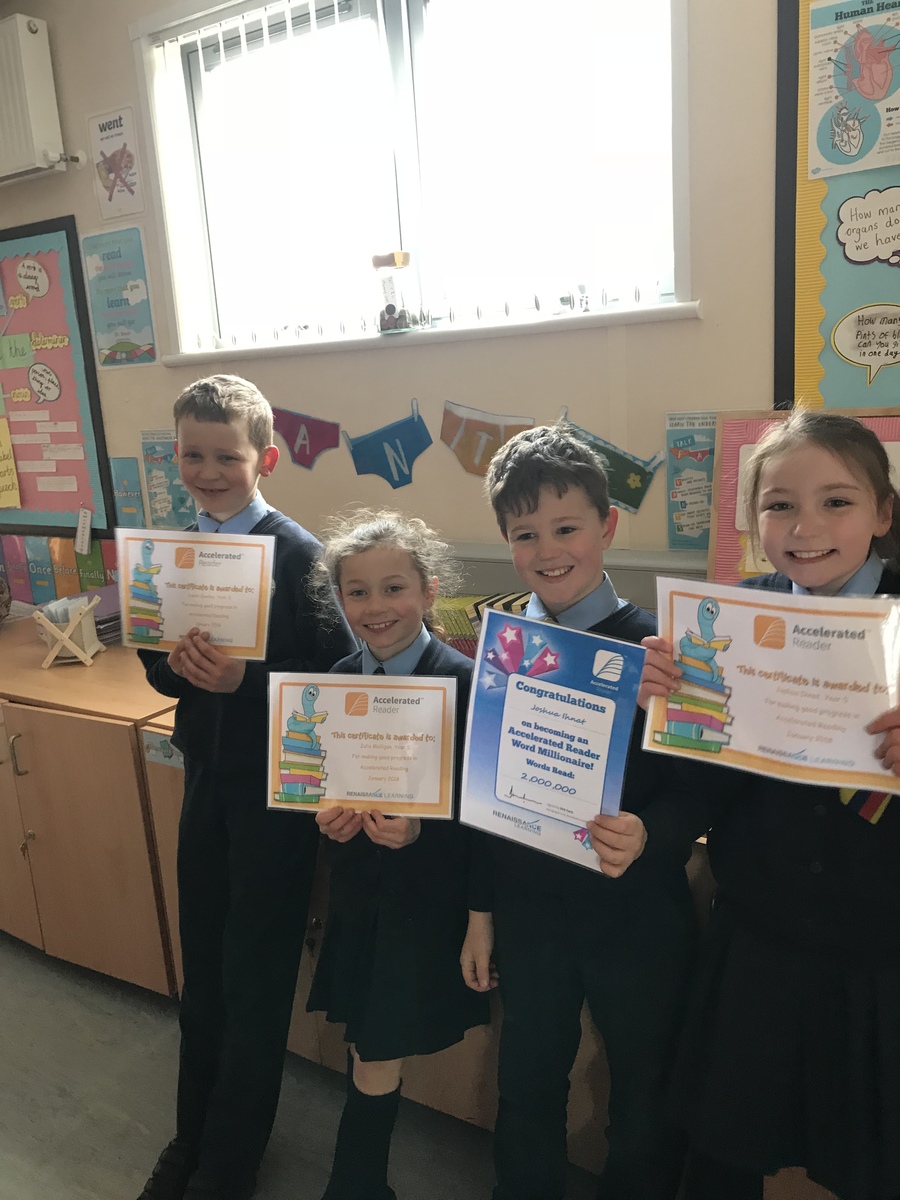 Thank you for all your sponsorship! We had a great day training with Christine McMahon! An inspirational athlete
Pancake Day :) How do you like yours?
Ready for action in PE today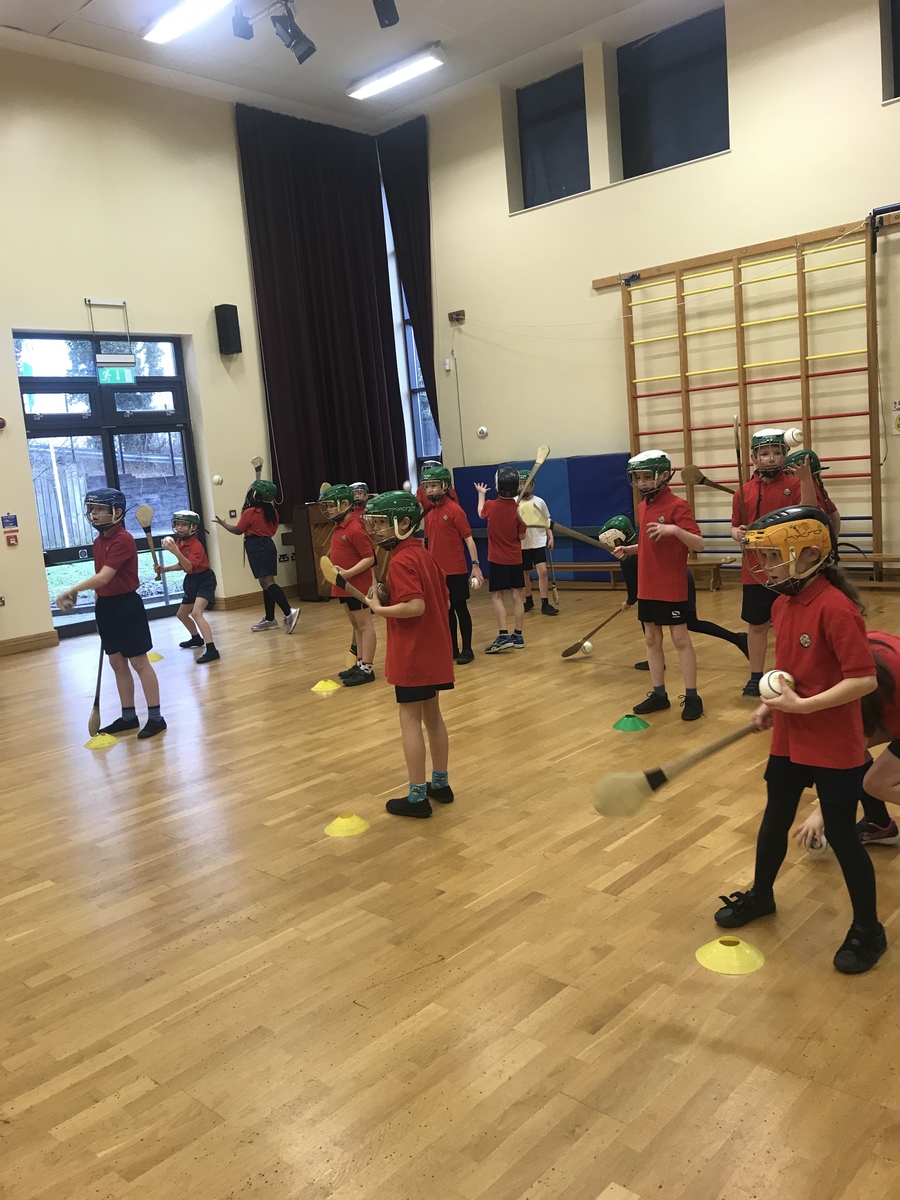 We are creating the solar system.
We started making our model planets today - take a look at the pictures below.
We are also researching our planets so that we can make an information book.
Homework Wednesday & Thursday night is to research your planet.
Over the next 2 weeks the International Space Station is visual from Fermanagh :). Click on the picture below to view times and compass points. It moves past quickly and looks like a star. Can you spot it?
Our new topic is
S P A C E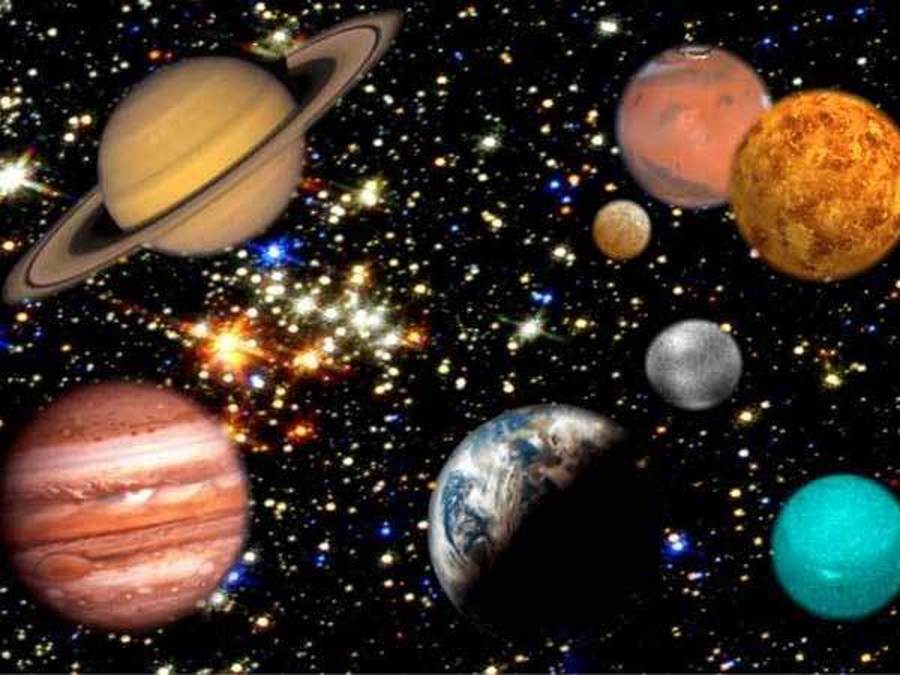 Click on the picture below to find out exciting information about space @spacekids.com
Congratulations to our award winning gymnast ❤️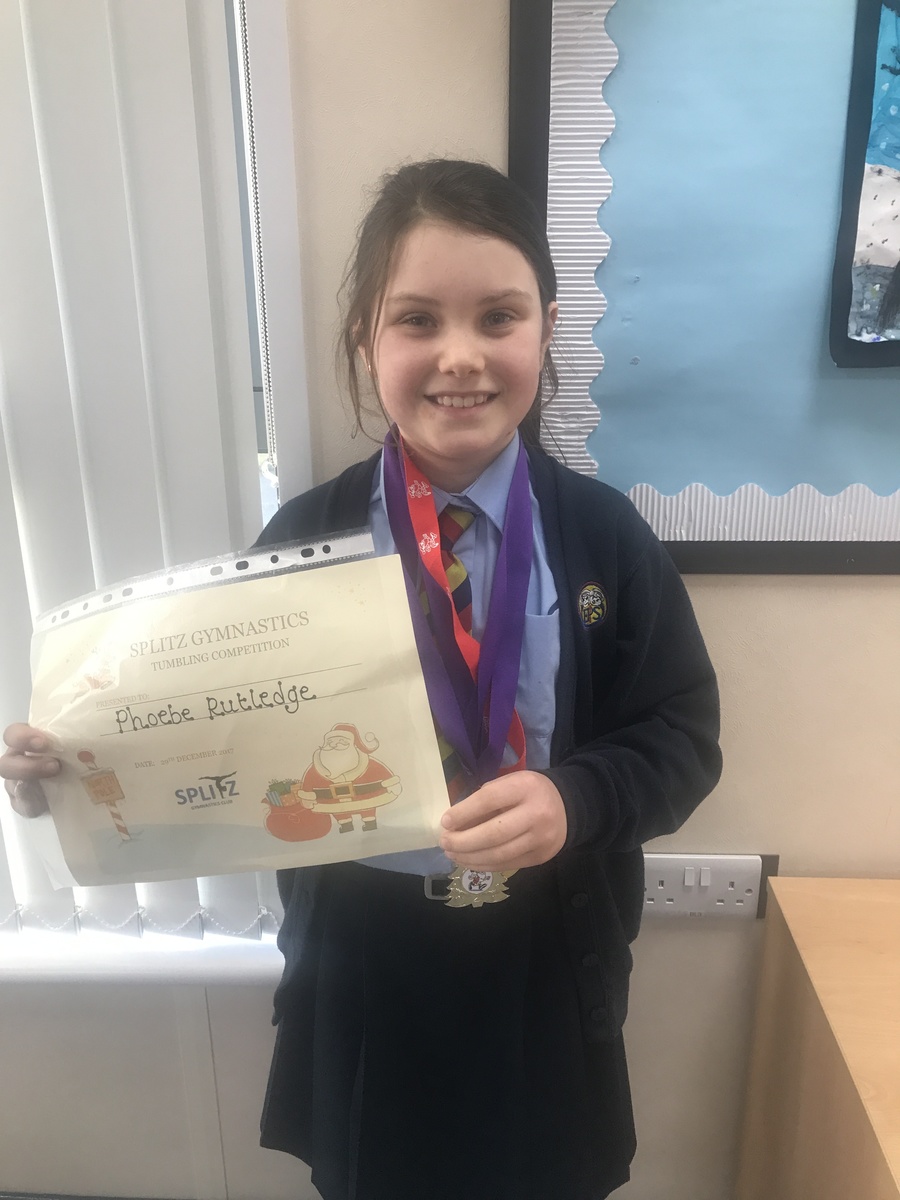 What a wonderfully festive day! Thank you to all the staff of Florencecourt - we hope you enjoy the beautiful Christmas crafts we made
We have a champion show jumper in our class! We are all so proud of you! A ⭐️
We made delicious fruit smoothies today - ask me all about my recipe.
Well done to 3 of our pupils for winning the principal's award - we are so happy for them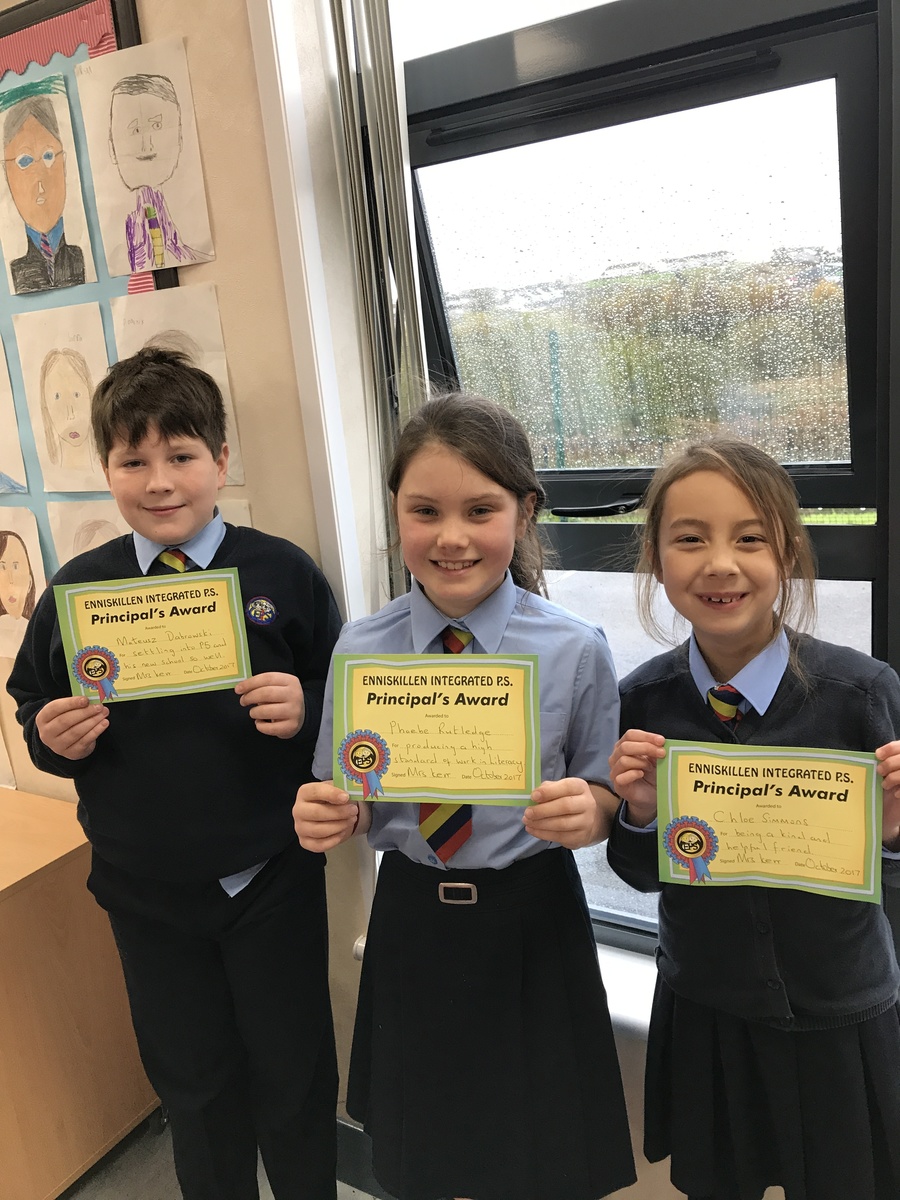 Do you recognise anyone?
Thanks for a lovely half term - enjoy the well earned break :)
It's getting a bit spooky in 5AB! A fun day of Halloween art and activities :)
Well done to 3 of our pupils for receiving the principal's award. We are always proud of our classmates.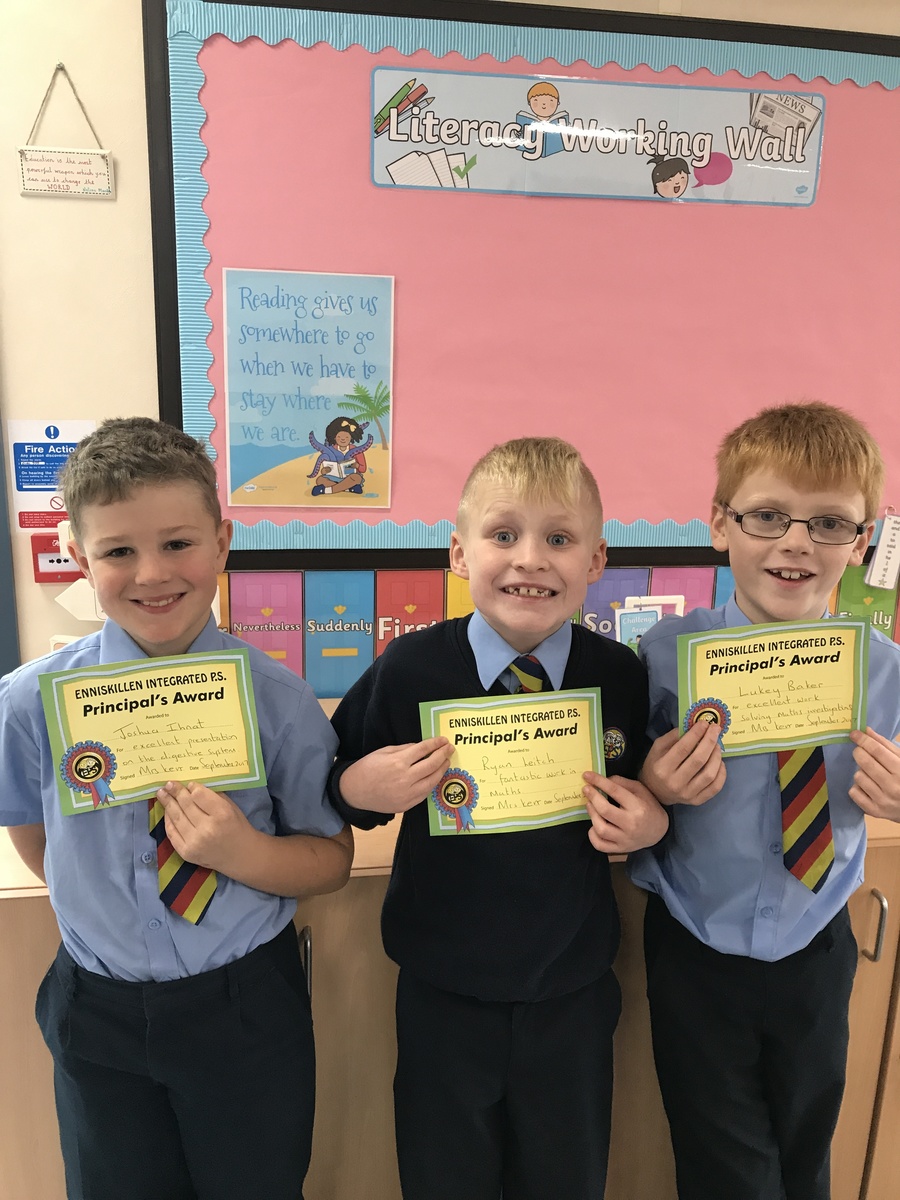 "A book is a dream that we hold in our hands"
Thank-you to everyone who purchased books and stationery from the book fair at school. This allowed us to get lovely new books for our classroom. Thank-you to Mrs Kerr for gifting us a fantastic collection of books too :)
Today we did an experiment on the digestive system. The scissors were used as our teeth; the bag represented our stomach (orange juice was added for the acid and the water represented the saliva); the tights represented our small intestines, which squeezed out all the nutrients into our body (foil dish); and finally, the cup represented our large intestine with a hole for the anus. I don't think anyone fancies crackers and bananas for dinner tonight :)
Every child is an artist.
P5 created art work for Fermanagh Live with Artist Genevieve (Flive). It will be displayed October 6th at the buttermarket. Please come and see it.
It's called Enchanted Erne
Fabulous doctors in 5AB. Now that we are all experts in the human heart we had a listen with a stethoscope.
We are learning a song about our heart! Click on the link below to sing along at home.
Can you tell the time? Some of our class have put on their targets that they would like to tell the time. Please reinforce this at home with a range of interactive games. Click on the link to play.
This week we are creating frequency tables and interpreting data from a variety of charts and graphs. Click on the link below for more information on data handling and interpreting data.
We have a big focus on improving our comprehension this year - click on the link below to help improve your inference and deduction skills!
Remember - we need these skills to become great detectives :)
Our new topic is The Human Body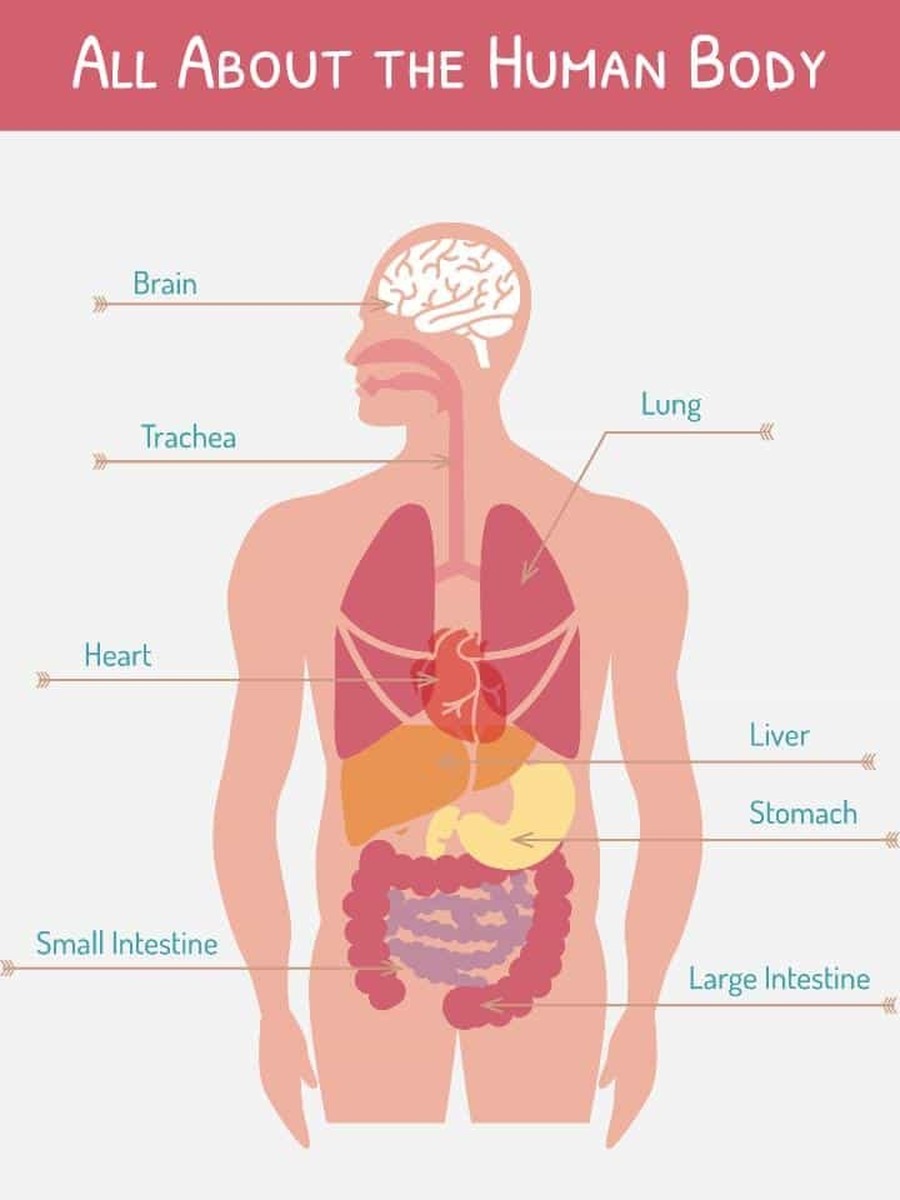 Click on the link below - this will take you to the BBC Bitesize website which explores the topic of the human body.
And our new home is almost ready :)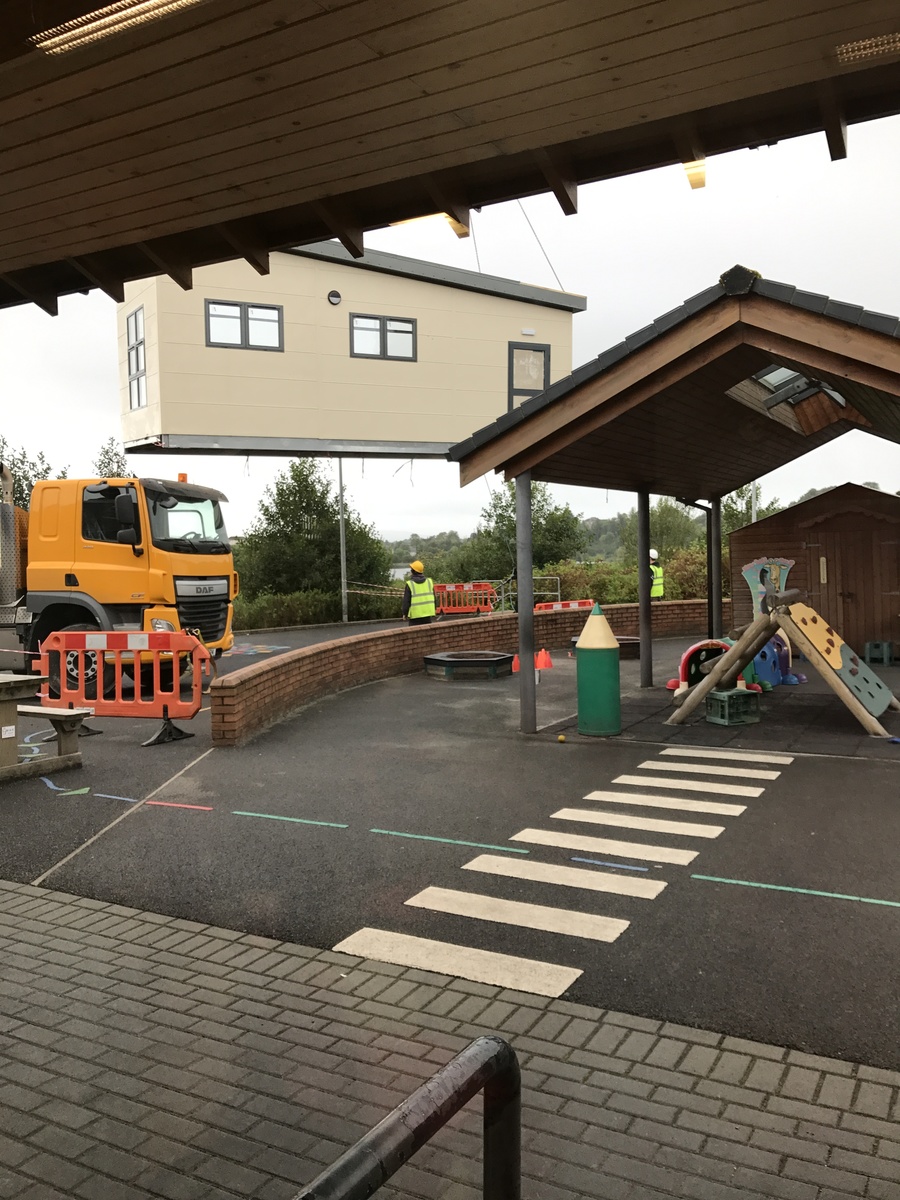 It has been lovely getting to know 5AB over the past couple of days.
We have been on a walk to see where our new classroom will be. You can see a picture of the foundations below. The mobiles are being built off site and are due to arrive next week. We will be moving into our new classroom on Monday 16th September.