Meet our new Year 3 class

Wishing all of our Year 3's a very hoppy Easter!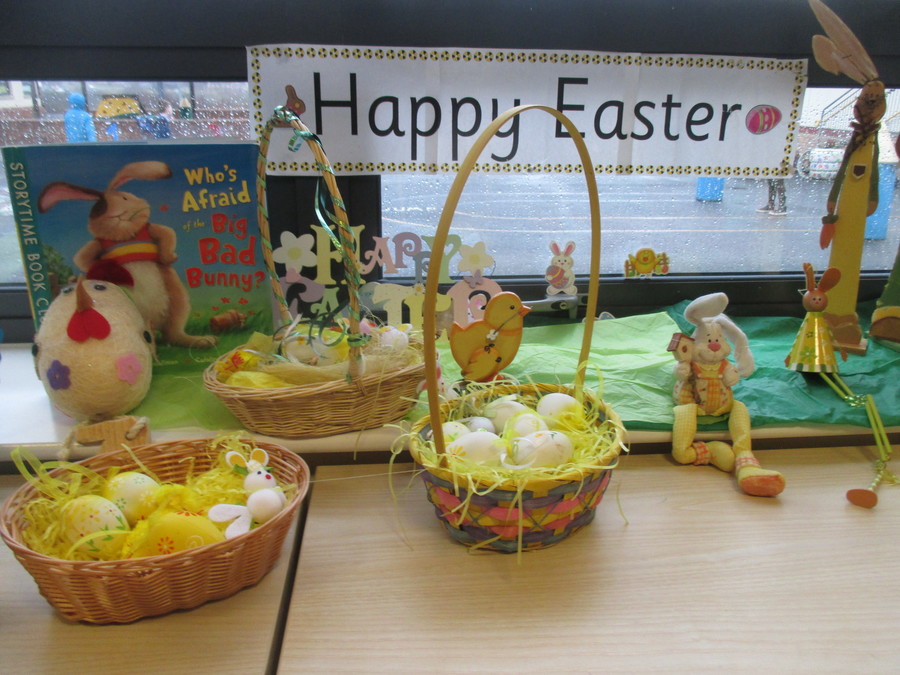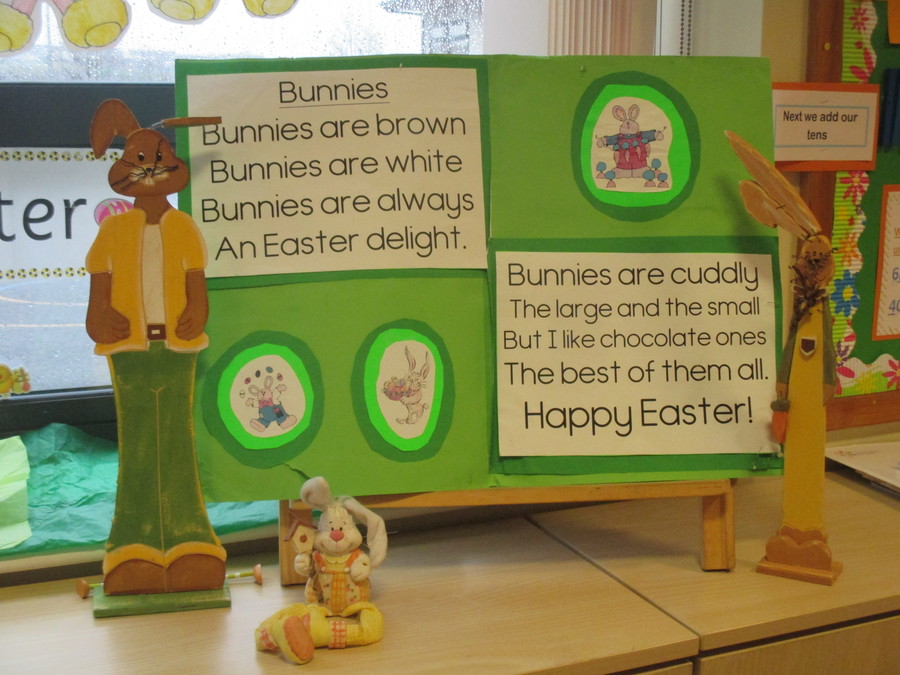 Our new topic is
GROWING!
WORLD WATER DAY 22nd March 2018
In Year 3 we recycled water bottles into beautiful butterflies as well as completing Water word searches, watching Water Aid videos and singing our water song. Thankyou for sending in £1.00 for Water Aid! Your support is greatly appreciated!
We finished off our sound topic by making musical instruments and we went for a 'Musical March' around the school!
Year 3 went to Florence Court on Tuesday 6th March. We met our friends from
St Clare's in Manorhamilton. We partnered up with our new friends and completed lots of outdoor activities.
These included looking at parts of a flower and making our own with materials we found in the garden. We also went on a minibeast hunt, did some bird watching, found native flowers and planted sunflower and sweet pea seeds.
We loved our day out and enjoyed spending time with our friends from St Clare's.
WORLD BOOK DAY 2018.
Thank-you to all of our guest readers.
KEEP READING!
This morning we took part in a fun fitness circuit alongside a top Irish athlete, Christine McMahon.
We were sponsored to take part.
Can you spot your child working very hard?
Simon from Asda came into make smoothies with Year 3.
We got to taste some new fruits.
Ask me which fruits I chose to put into my smoothie.
We are taking part in the Big Schools Bird watch. Look at the pictures below and ask me all about it.
Click on the image below to find out about different types of birds.
Play games and see if you can find some interesting facts.
We are going to be taking part in the Big Schools Bird watch and have been busy making bird feeders in class.
We made bird feeders using recycled milk cartons. We filled them with food and then we walked around our school grounds to find out the best place to hang them. We looked at the birds in our school grounds and listened to their beautiful sounds.
We would like to wish you all a very Happy Christmas.
Thank you for all the kind gifts and cards.
See you all on 4th Jan for a
Happy New Year!
Christmas dinner.
YUMMMMYYYY!!
Food tasting.
The children all got to taste a variety of food and decide if it was sweet, sour, bitter or salty.
Some very interesting faces.
Today Year 3 got to go to the library to hear all about the Pooja Bears.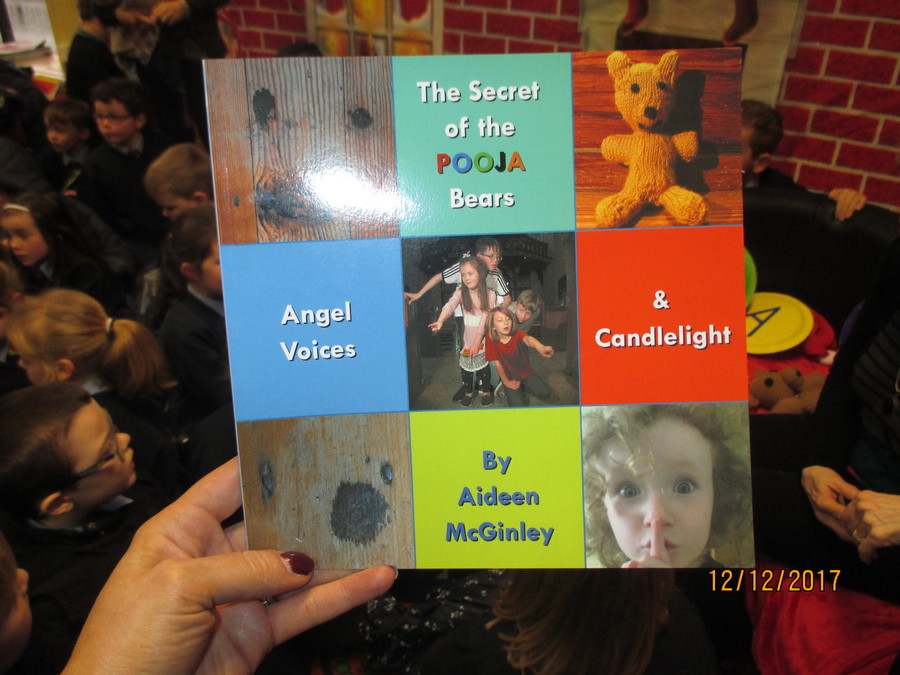 Ask your child to tell you about their adventures and click the link below to find out more.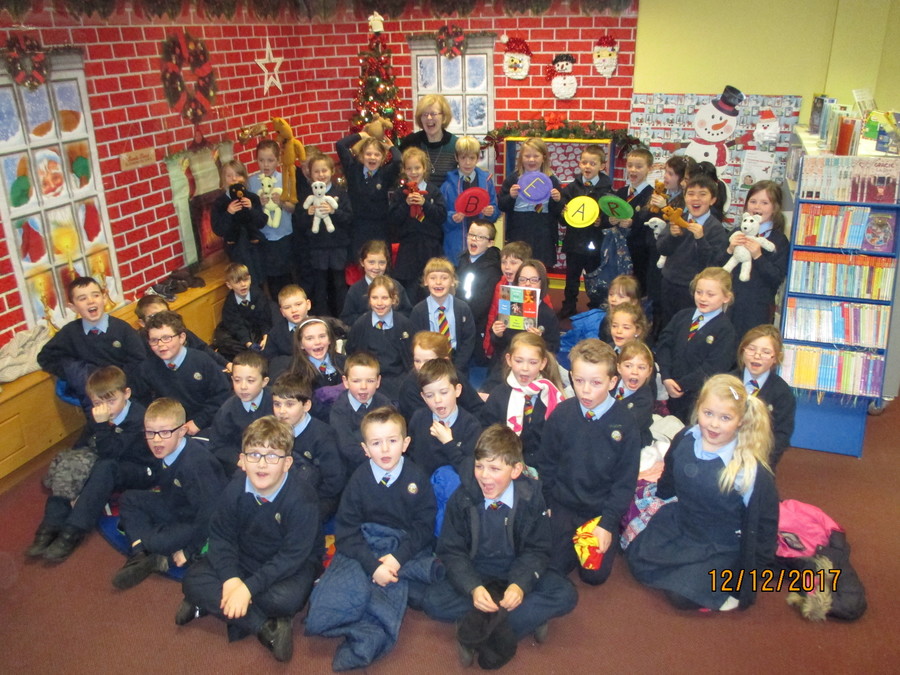 We met our new friends again from St Clare's Primary School in Manorhamilton on Tuesday 21st November. We started our day with table top games and then went on an adventure to the Milltown Forest. We looked at different leaves, trees, plants, and we were entertained by a harpist. In the afternoon we planted daffodil bulbs in their school garden as well as helping to build a bug hotel. We really enjoyed our day and look forward to seeing our friends again in January 2018!
We had lots of Hallowe'en fun today!
Have a lovely holiday next week
Stay Safe!
from
Mrs Harte and Mrs O'Donnell
3UOD Scientists. The children worked as a team to make electricity!
Year 3 Harvest Assembly.
The children were amazing!
Well done.
The food bank were delighted with all the generous donations.
Thank-you.
We made lots of new friends today from St Clare's Primary School in Manorhamilton. We met in Bundoran and had a great day at the beach. We found all sorts of water creatures such as hermit crabs, limpets, shells, sea anenomes and different types of sea weed. We had a tug of war on the beach and we made some Beach Art.
It was a fun day and we are looking forward to meeting our friends again very soon!
A very big welcome
to all our new
Year 3 children!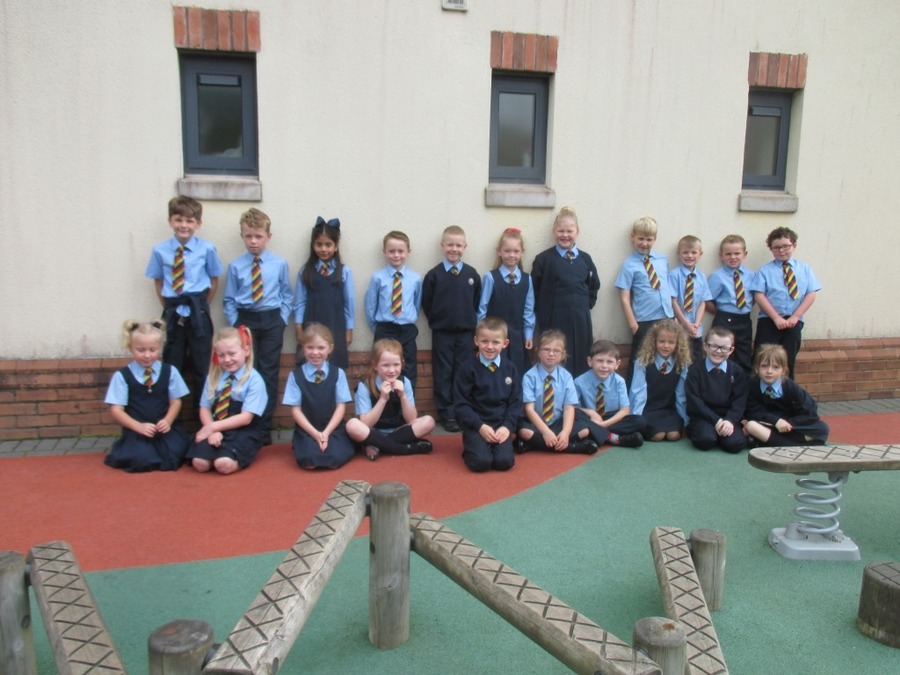 Our first topic in Year 3 is
'Me and my School'
We are having fun in our Activity Based Play lessons.
We carried out a Number Investigation in Year 3. We used 2 sided counters to show the different ways we can make number bonds to 10
We have been measuring each others feet in Numeracy!
Can you find the hidden bones on the 100 square? Click on the link below to try to beat the timer!
Year 3 are using numberlines to add and subtract.
Click on the link below for a fun number game.
Money, money, money!
Identify the coins and pay for the items in the shop.
Click on the link below.
Click on the link below to practise your shapes
Help your child to order these numbers from smallest to largest and see what prize is inside the safe. Click on the link below.
We have been exploring this website and have found it very useful. Please explore this website with your child you will have lots of fun.
Help your child to order these numbers from smallest to largest and see what prize is inside the safe. Click on the link below.