Welcome to our Anti-Bullying Ambassador Page.
Meet our Anti-Bullying Ambassadors 2017 2018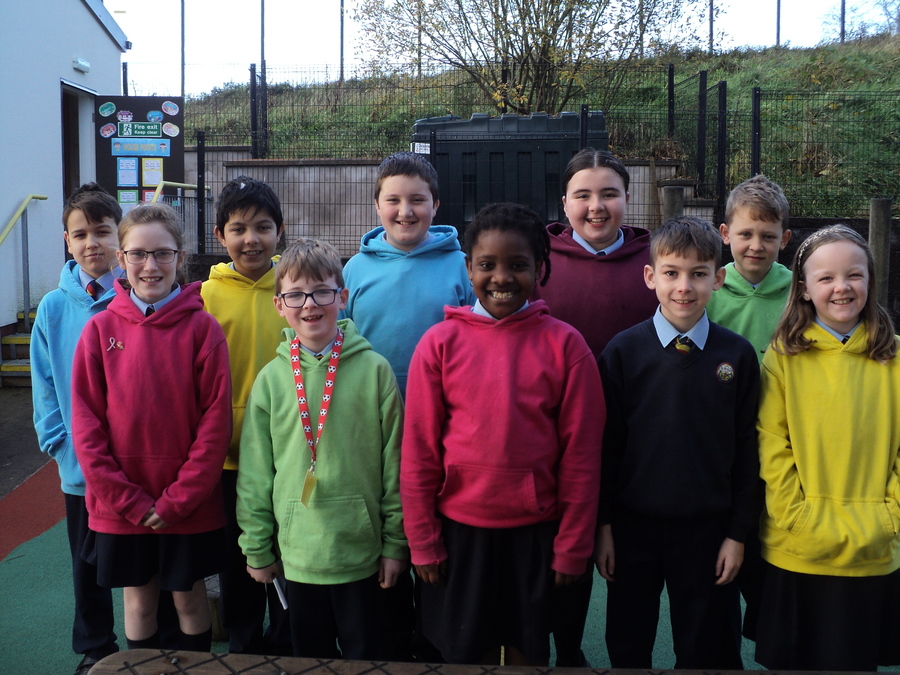 Anti-Bullying Week 2017 Activities Part One
During Anti-Bullying Week Years 4-7 played Human Bingo helping us to get to know pupils from other classes.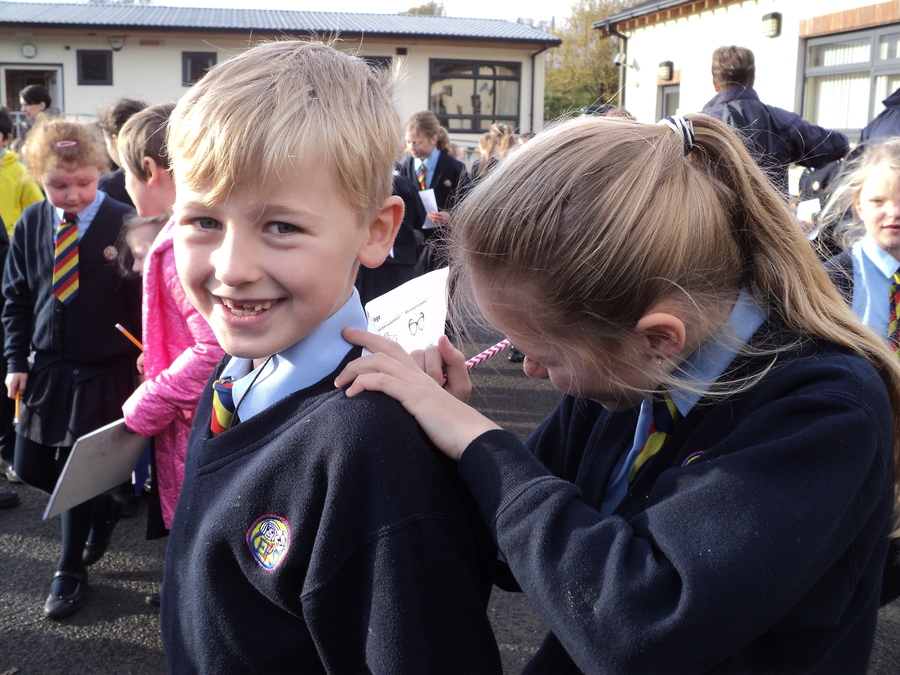 Anti- Bullying Week 2017 Activities Part 2
Today we visited all classes from Year 3 to Year 7 to remind them to say their Anti-Bullying oath every day!!
We gave everyone our Anti-Bullying Ambassador Business card with the message - BE AN UPSTANDER NOT A BYSTANDER. SAY NO TO BULLYING.
We performed two short sketches to show the difference between an UPSTANDER and a BYSTANDER.
Our Anti-Bullying Ambassador Business Cards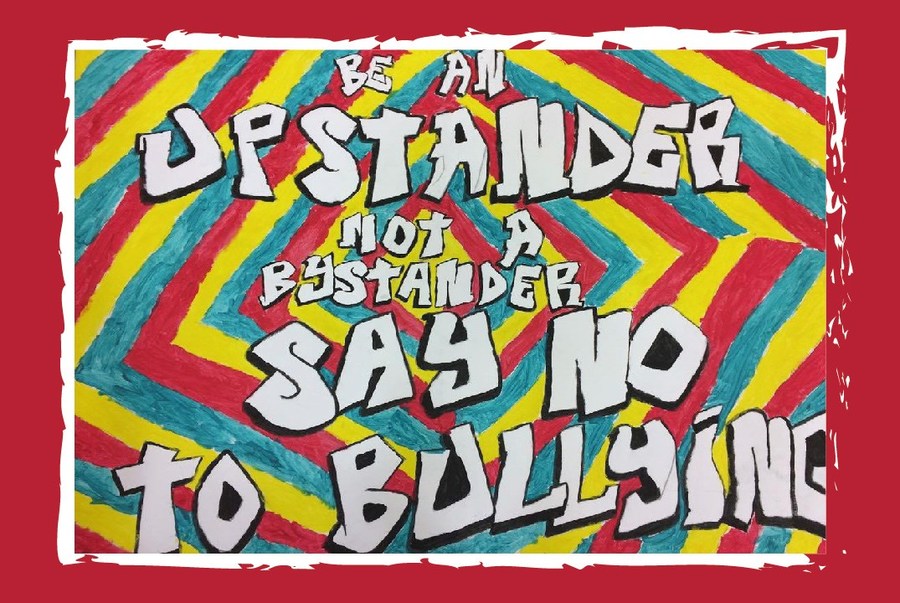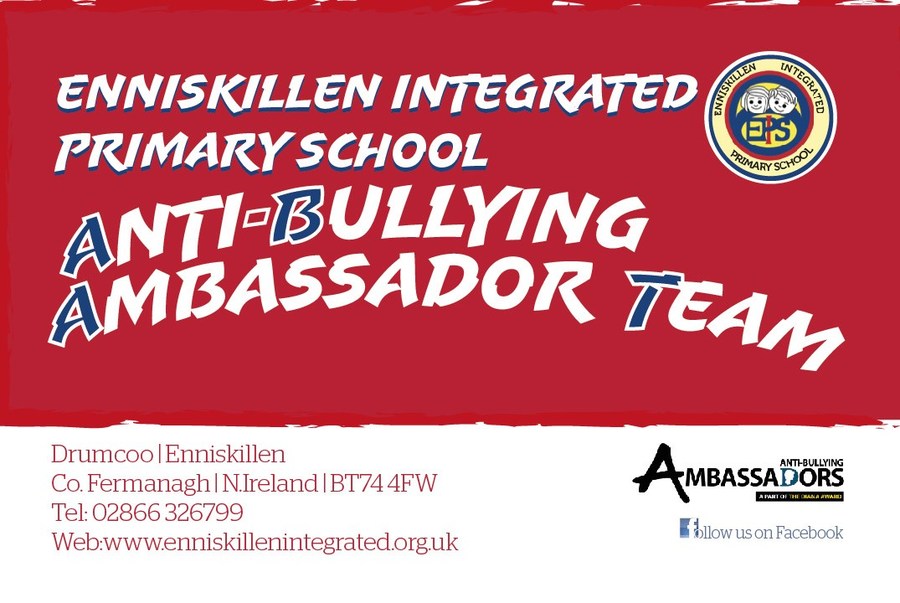 Meet our Anti-Bullying Ambassadors 2016 2017.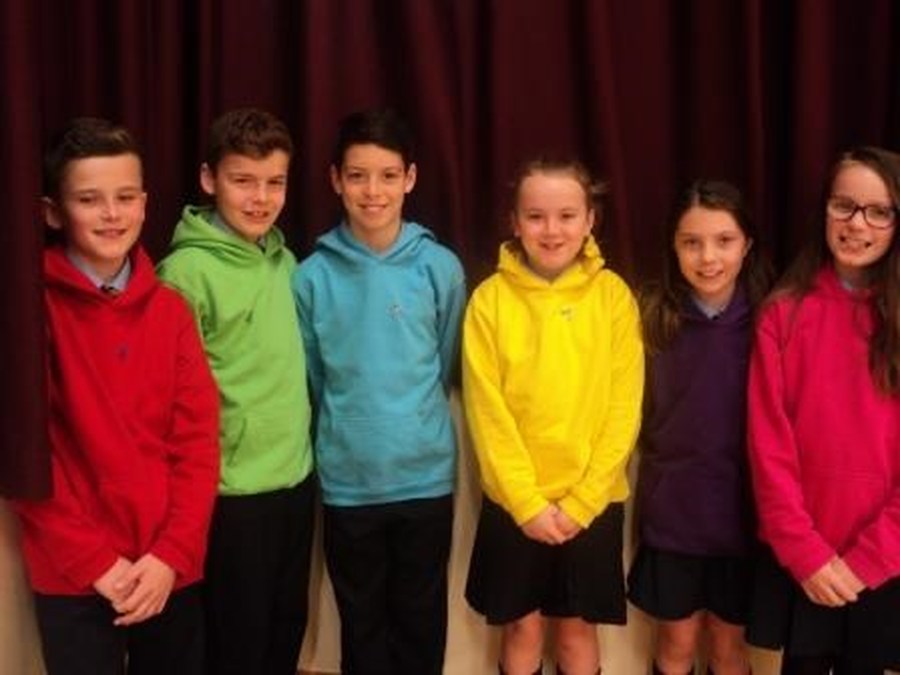 Our First Planning Meeting.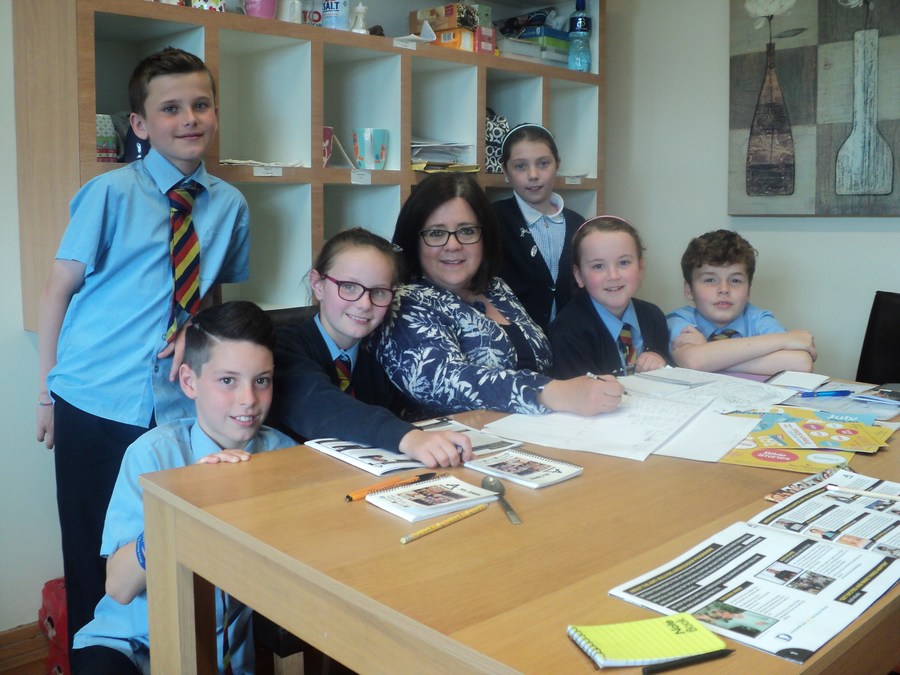 At Work in the School Yard.
Be an Upstander not a Bystander. Say NO to Bullying.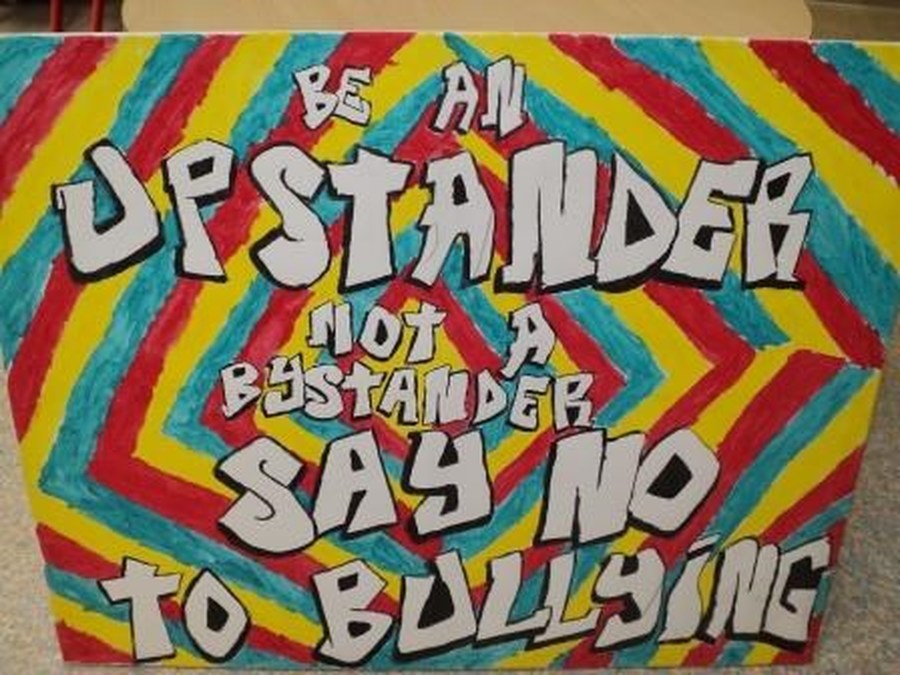 Get Excited and Make Things Happen!!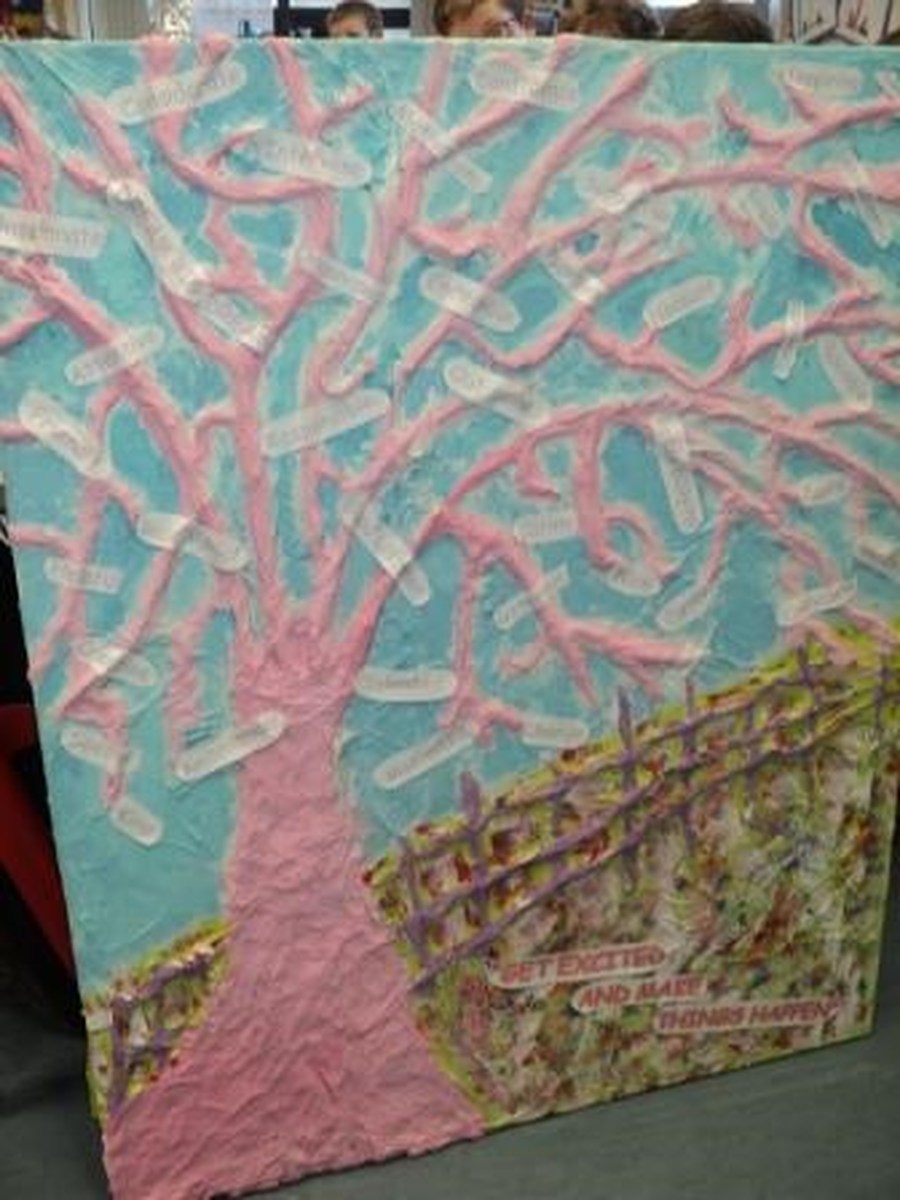 Our First Assembly - Introducing Ourselves and Smile Mondays.
Anti-Bullying Workshop with Erne Integrated College Team.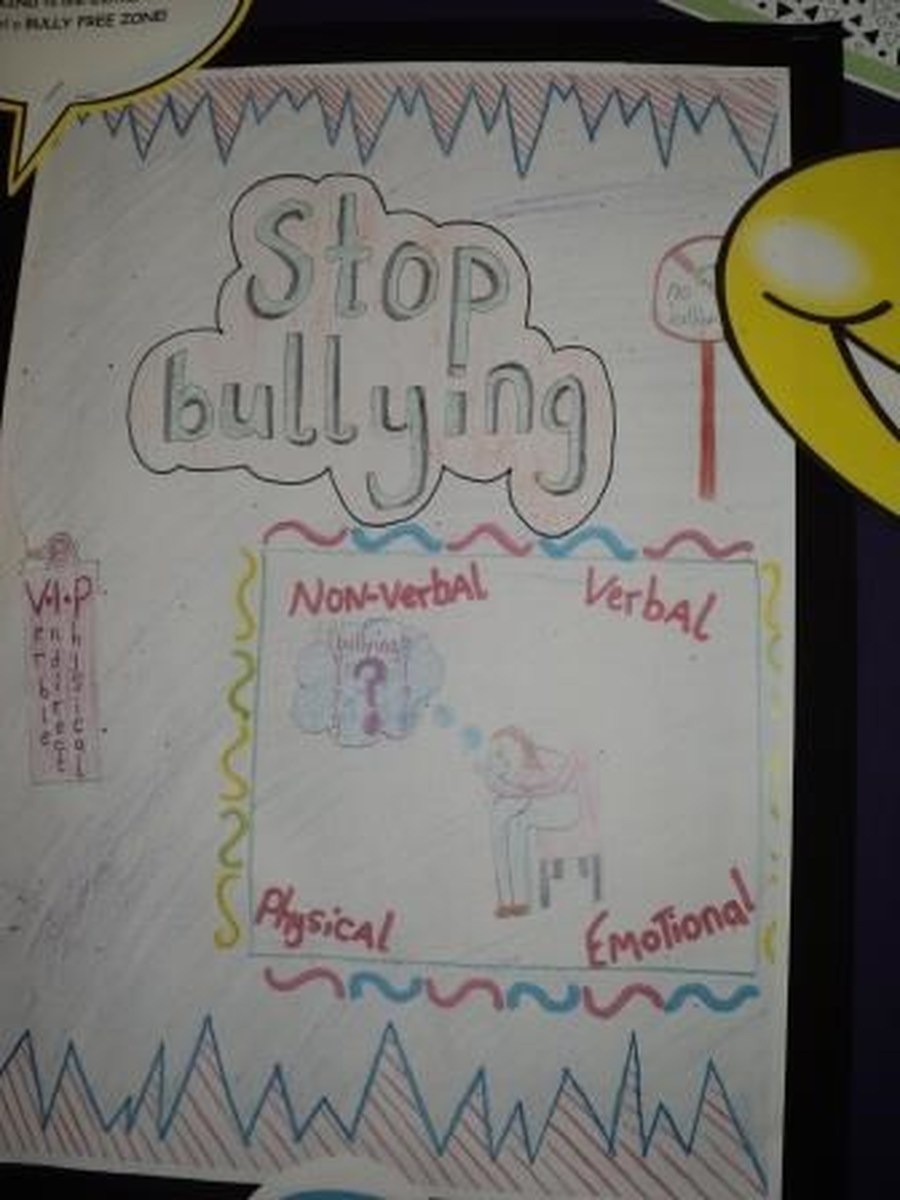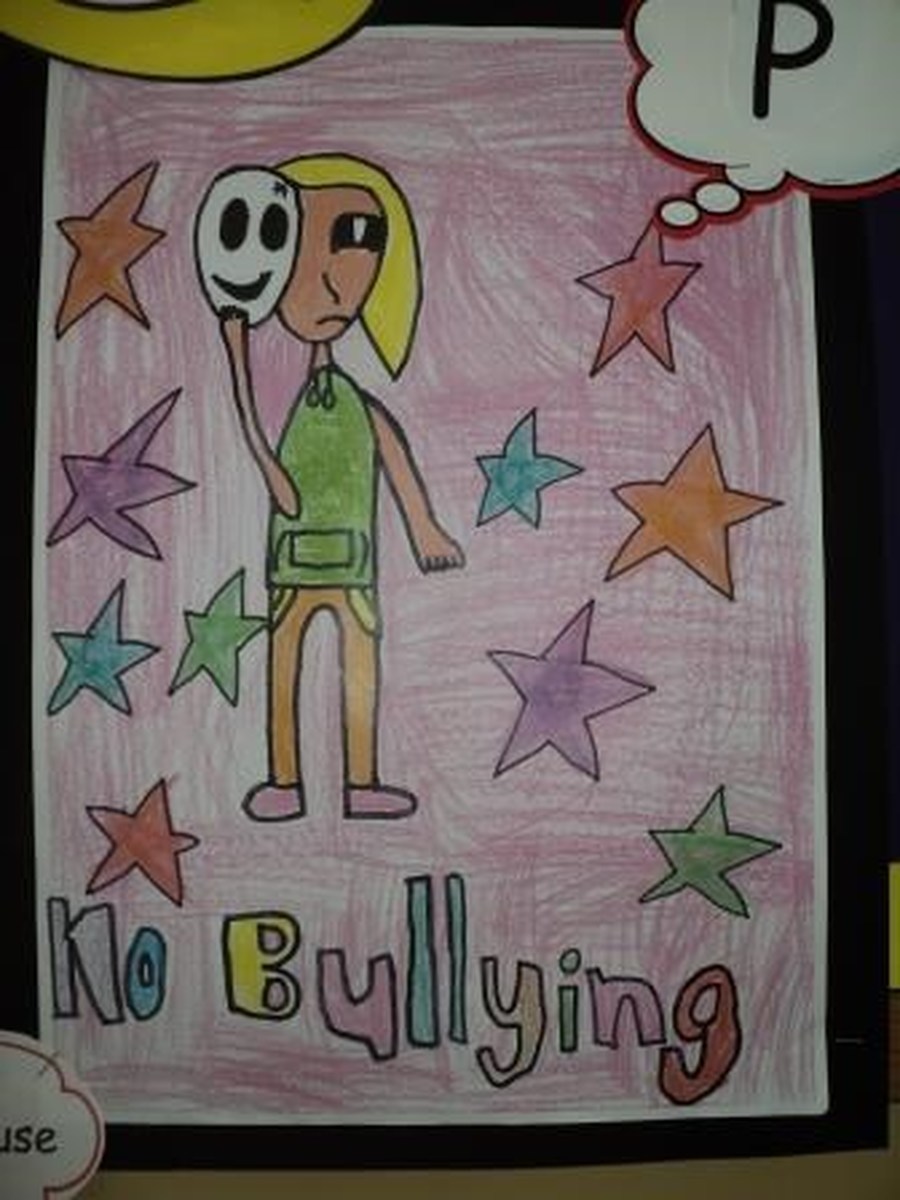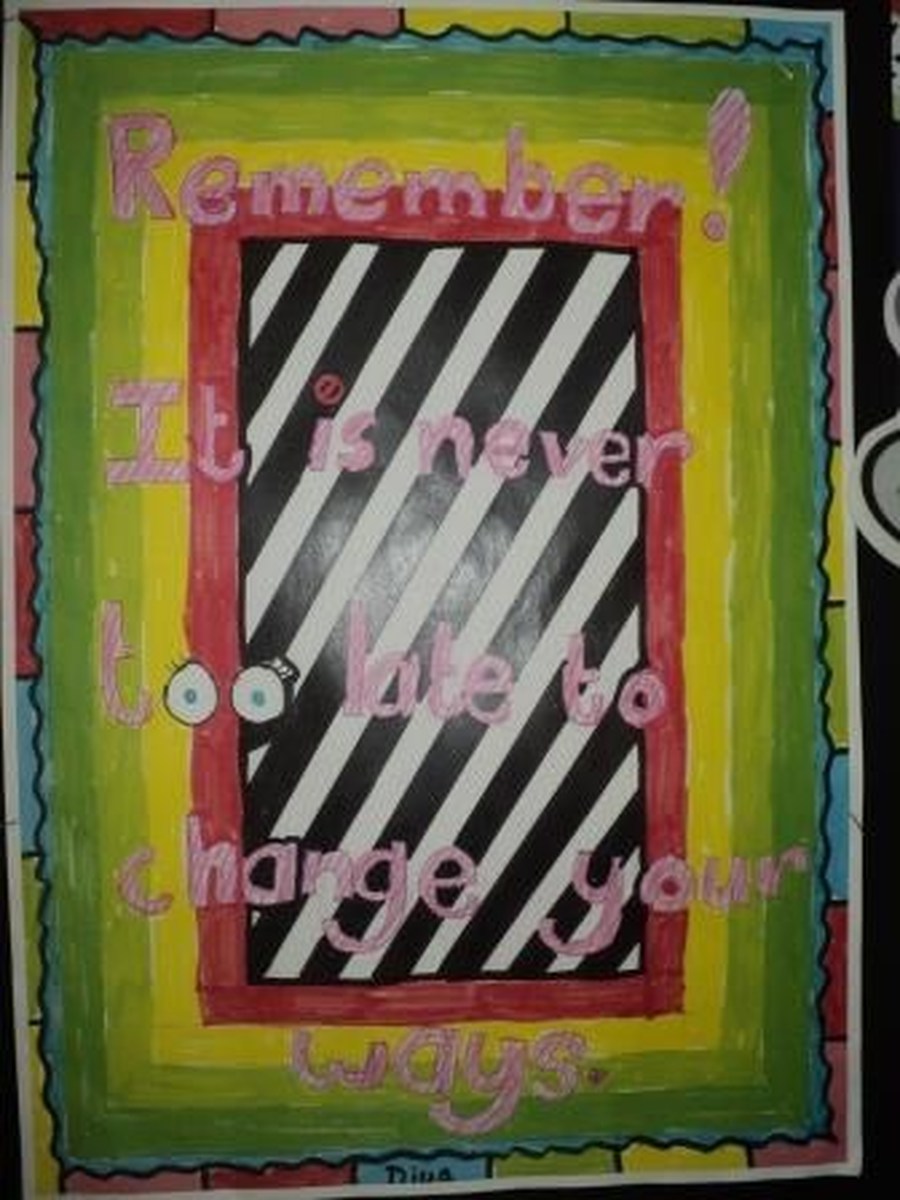 Assembly Number 2 - Introducing our Anti-Bullying Oath and Anti-Bullying Song.
"We the pupils/staff of Enniskillen Integrated Primary School promise to be KIND to one another and make our school a BULLY FREE ZONE!!"
SHARE THE LOVE
We don't bully in our school
Being a bully isn't cool
Our school is a bully free zone
We don't use an angry tone.
We don't hurt bodies
We don't hurt hearts
We do good things
Let's make a start.
In our school we feel valued and free
To be the best we can be
So hear our anti bullying call
And share the love to one and all.
Our New Anti-Bullying Ambassador Assistants.
Be an UPSTANDER not a BTSTANDER!! Say NO to Bullying!!!
Designing Our Business Cards with Clodagh.
Our Anti-Bullying Display Board.