To access Accelerated Maths, just click on the link below:
.https://ukhosted61.renlearn.co.uk/1989026/HomeConnect..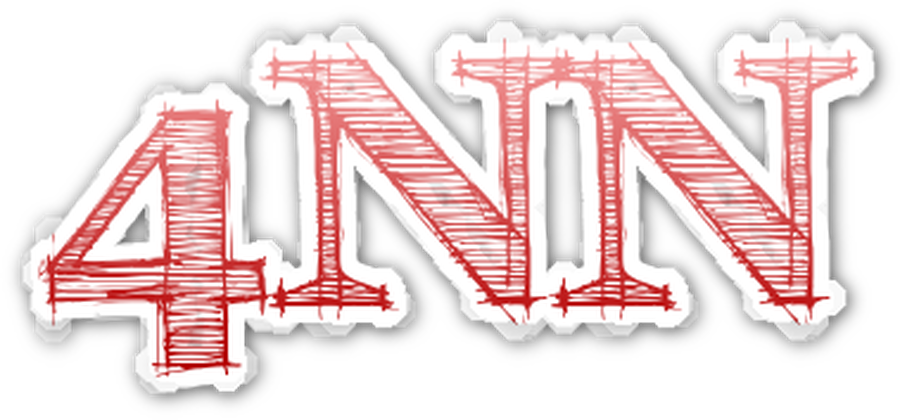 Our topic is 'Minibeasts'
We were so lucky to have Andres come into our class and tell us all about his honey bees. He is such an expert!
Thank you Andres!
Look at all our children who were successfully graded for Ju Jitsu.
Well done!
Congratulations to our April and May certificate winners!
Our adventure to Tayto Park!
We were very adventurous today and ate some minibeasts! They could become part of our diet in the future. Some enjoyed them and some did not!!!!
Lets start practising!
Click on the link below for
times tables fun!!
We had a very special treat today in the sun...
ICE CREAM!!!
Year 4NN found lots of mini beasts on our 'hunt'! We even saw a lizard!
We had lots of fun making our own "Tornadoes" in a bottle!
Congratulations to our February and March certificate winners!! Well done!
Year 4 and Year 7 had a lovely day at the Ulster American Folk Park in Omagh, watching Magic Maths along the way!
We dressed up for World Book Day!
Congratulations to our January certificate winners!
Congratulations in our little pianist
Our trip to Enniskillen Castle to learn more about World War 2!
Wow!!!!! We saw the Real Santa today and he gave us presents! Thank you Santa!
Congratulations to our Year 4 'Kindness' winner! Well done!
Congratulations to our December certificate winners!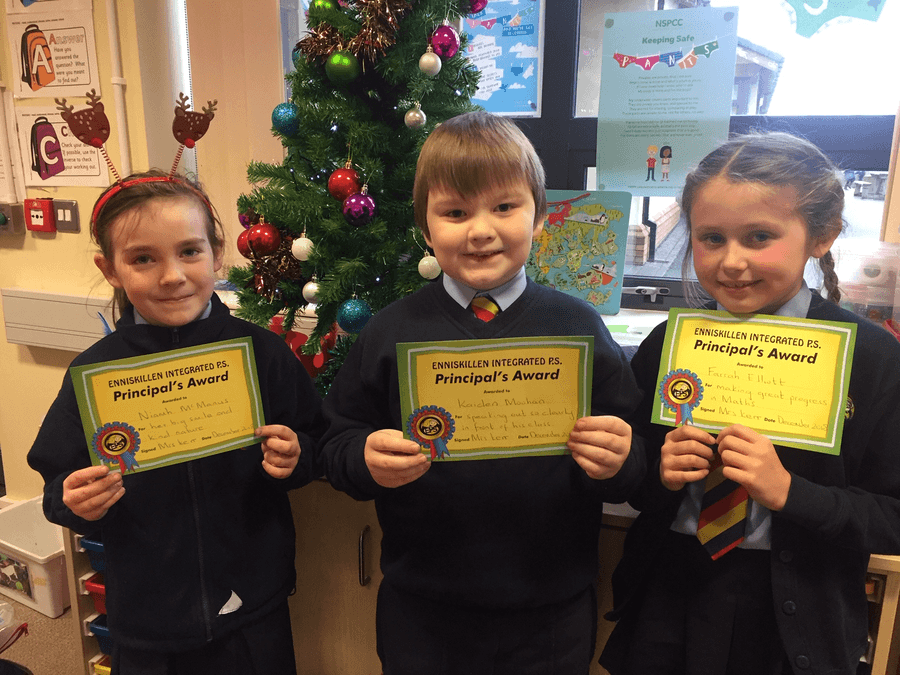 Congratulations to our November monthly certificate winners!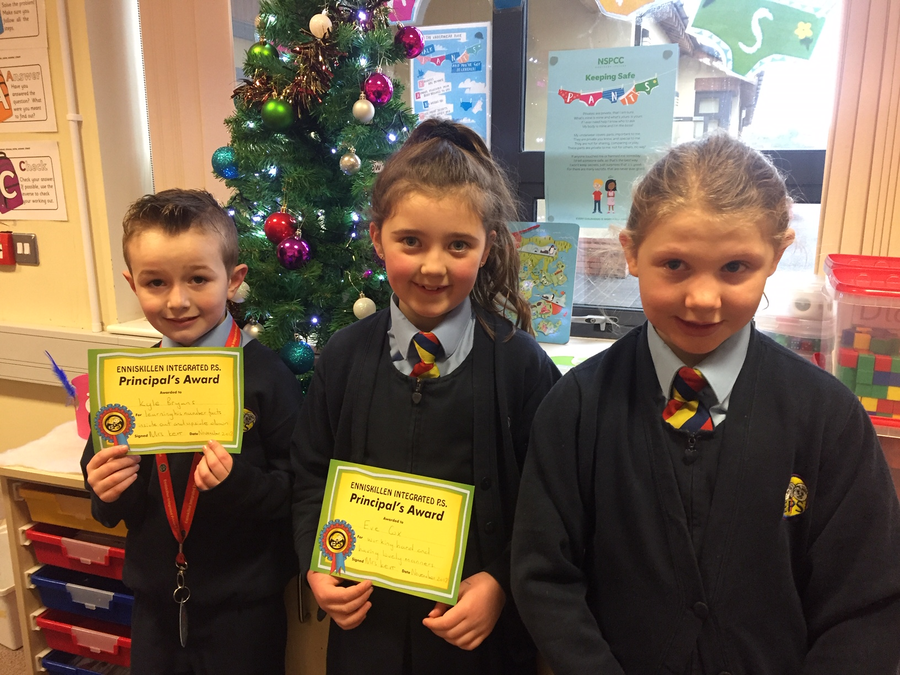 Enniskillen Library is a great place to visit! We listened to stories and poems and completed fun activities!
Congratulations to this month's certificate winners! Well done!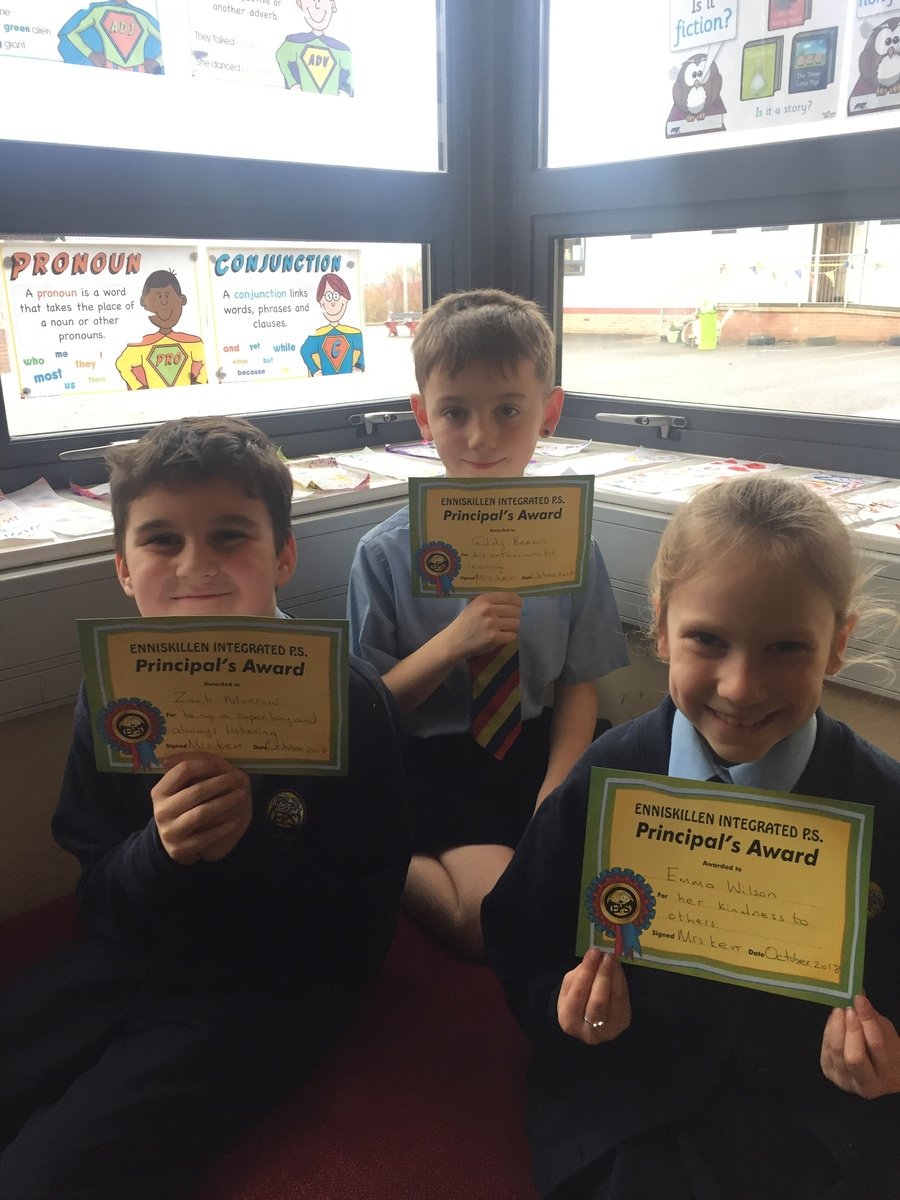 What a wonderful day we had at Florence Court! We made Halloween crafts, walked around the Walled Garden finding clues and had a Halloween Ball!
We have a Millionaire in Year 4NN.
Well done!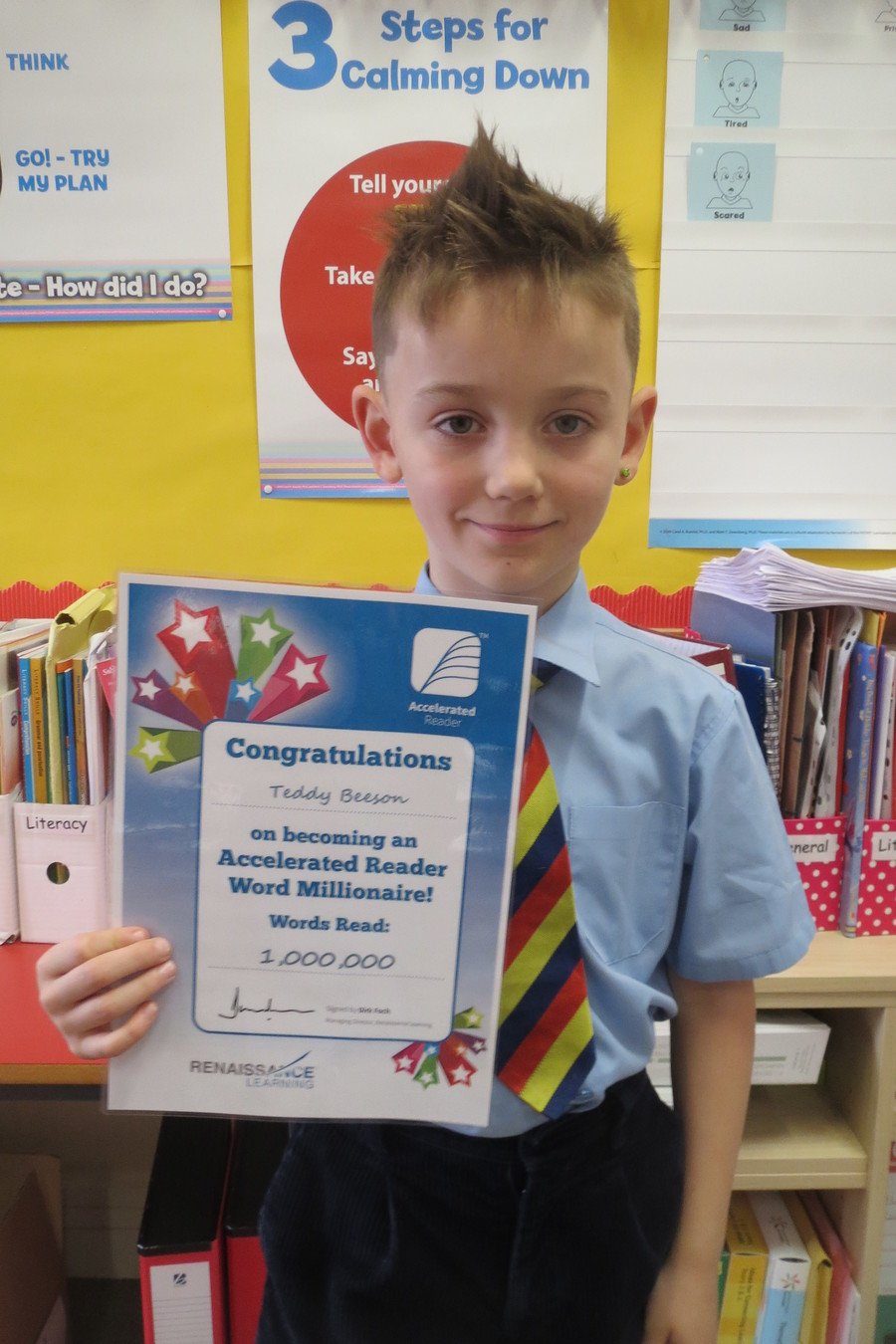 Congratulations to our September certificate winners!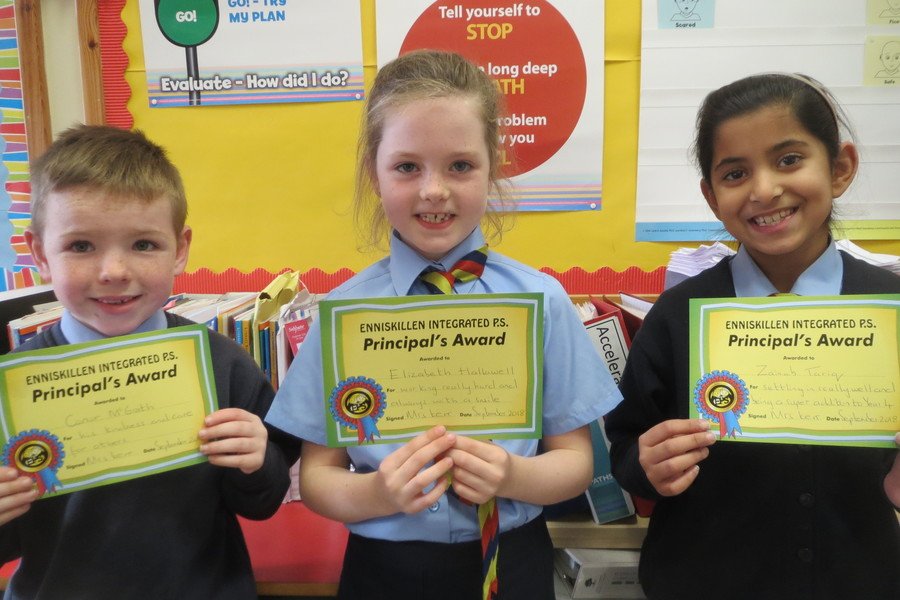 Year 4 went on a walking tour of Enniskillen and found out lots of information about our town. Thank you to Catherine Scott for all your help!
Problem Solving...we worked in groups to investigate how to make hexagons and octagons using only two rectangles and then two triangles. We did it!!! Phew!
Clip on the link below to find out more about 2D shapes and to test yourself. Good luck!
We had lots of fun on our 'Research Walk' and found out about all the different types of houses and homes
in our local area.
Year 4 visited St Macartin's Church and St Michael's Church today and found out lots about both. We talked about the similarities and the differences in both churches. Thank you to Rev. Chris and Father Raymond!
Maths Investigation!
Working with a partner, we used metre sticks to investigate which items were more than 1 metre, less than 1 metre and about half a metre.